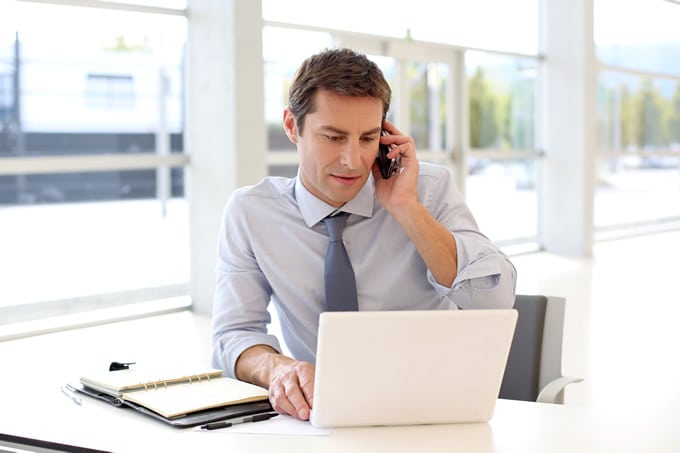 Canada is an incredible place for anyone to establish a business in. It is one of the richest countries in the world, with an open market and welcoming people. A hub of technological innovation, Canada has a very mature e-commerce market.
But it is a vast country, and setting up offices on both the Pacific and Atlantic coastlines (and anywhere in between) might be out of the reach of a small and growing business. Customer care is one of the main aspects that can get affected if you do not have the resources to set up local offices and call centers in a region. If you face this problem, you need to think about subscribing to a Canada international call forwarding system.
What is International Call Forwarding?
An International Call Forwarding service is imperative for global businesses that want to provide great customer care and a direct line of communication between themselves and clients/customers. Toll free numbers have traditionally been the mainstay of this kind of business process as they offer tremendous value at a minimal cost. Though modern forms of communication like email and Internet chat have also entered the scene, a phone conversation still offers that personal, human touch that consumers appreciate.
But to get toll free numbers for your business in an international market, you need a sophisticated international call forwarding service. We connect Canada virtual numbers to businesses based outside of Canada.
Benefits of an International Call Forwarding Service from Canada      
Simply put, a Canada international call forwarding system is the least complicated way to get a Canadian phone number connected directly to your office/call centers based outside the country. The popularity of toll free numbers in Canada is identical to what we see in the US. Both these North American neighbors together account for nearly 25 million toll free numbers!
Utilizing a Canada international call forwarding service will ensure that your business projects a tangible, local presence among your customers in that country. Having a toll free number confers an aura of reliability and professionalism by telling consumers that the business cares about them. Having a toll free number is always seen as an asset, with proven ROI.
In the highly saturated and competitive North American retail market, toll free numbers are a permanent fixture of the marketing playbook. And a toll free forwarding service does not make any significant additions to your overhead. If you do not get a Canada international call forwarding system, you risk falling behind the competition.
How Does Canada International Call Forwarding Work?
Phone calls originating in Canada get forwarded automatically to a destination of your choice. Calls placed from Canada are treated as local phone calls and get routed through the user's local network before our proprietary system forwards the phone call to your destination number.
The whole system is crucial to creating a virtual Canadian office for your business outside Canadian territory. The system works by connecting a local Canadian toll free number to your non-Canadian numbers via a virtual PBX system.
A virtual PBX is a call forwarding system that uses internet telephony/VOIP to connect different hardline connections. So with a Canada international call forwarding system, a call placed to a toll free number in Edmonton or Calgary will go through VOIP and connect with your business landline or mobile number anywhere in the world.
A virtual PBX system is simple, affordable, and easy to use, ideally suited for small to medium-sized enterprises looking to grow and expand their customer-base in international markets. It is more affordable because the system is designed to handle only inbound calls. Since it uses online technologies and software, you also do not have to worry about installing expensive hardware.
Once you subscribe to the call forwarding service, you can get your toll free number set up and installed within minutes. You can configure the numbers to which all incoming calls must be forwarded. You can provide alternate numbers and set up sequential call forwarding. You can even schedule the system to make sure that calls to your Canada phone number outside of work hours are routed to an off-shore call center or any such alternate system.
The Economy of Canada: Doing Business
Canada has one of the most stable political systems in the world. It also has a well-balanced economy, thanks to massive deposits of mineral and energy resources, and strong industrial, manufacturing, and service sectors. Natural hazards like forest fires do take a toll on economic growth every now and then. But the recovery of the Canadian economy from the debilitating effects of the global recession of 2008 has been in full swing for several years now.
Unemployment levels are falling again, and the annual growth rate is stable at a steady 3%. For a developed economy of its size in regards to Canada, that is a healthy rate. The prognosis looks fantastic for the Canadian economy and any business looking to make a foray in the country and with America poised to take off in 2017, Canada will prosper even more because of that.