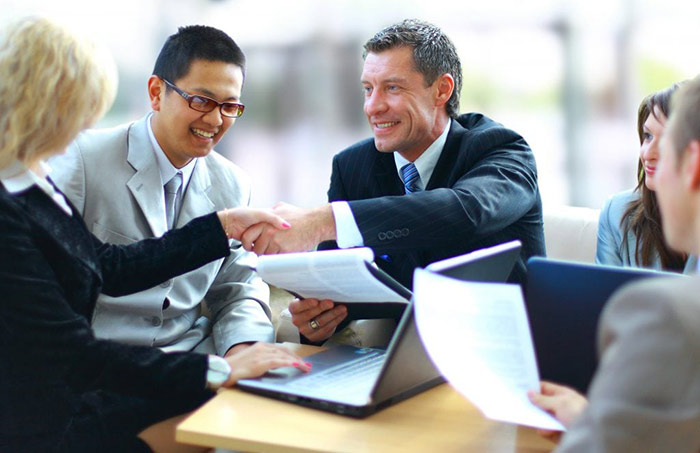 The United States of America, with its diverse culture and a stronger economy than what was going on in 2010, 2013, 2015, for example, is the ideal place for establishing a business.
An economic superpower and one of the richest nations in the world, the US has welcoming people and an open market that fosters technological innovation, economic growth, and e-commerce success. The US also happens to be one of the largest countries in the world, and it is quite impractical and inconvenient for small and medium businesses to set up offices in every region of the country.
Customer care is a central aspect of any enterprise, and without a local presence, it is often difficult to provide suitable customer support to the people in the US. This does not mean you have to lose out on your local US customers. From staying in touch with your local US customers to providing efficient customer service round the clock, all of this can be made possible with USA international call forwarding.
Read on to find out what international call forwarding is and how to make use of it.
What is USA international call forwarding?
International Call Forwarding is the practice of having a USA-based phone number where all incoming calls are forwarded to another number / VoIP/SIP line. Customers form the backbone of any business, and providing efficient customer service is the most important aspect of any enterprise that values its patrons and gives them tools to contact them quickly and easily. Dissatisfied customers can ruin the reputation and public image of a business, instilling a sense of doubt and mistrust in other customers.
This can spell doom for a business, and take immense hard work to build credibility again. The best way to avoid this is by having an easy and convenient way for customers to communicate with the business, no matter where they are in the world. Even if you do not have a physical address in the US, but have an impressive customer base, it is essential to make use of USA international call forwarding to keep in touch with your American customers.
Toll free numbers have traditionally been used by businesses to maintain contact with customers around the world at a minimal cost. Despite the rise and popularity of other forms of communication like live chat and email, there is no form of contact that offers the human touch of a telephone call.
This is the most important reason why telecommunication is still alive, and USA international call forwarding is such a popular service among small and medium businesses. This advanced call forwarding system connects US toll free numbers to your office phone number irrespective of the location. This service is highly effective to remain in touch with your US customers no matter where in the world you are located.
How does USA international call forwarding work?
USA international call forwarding is based on a virtual system that makes it easy to connect local US toll free numbers to your business phone or mobile number. In an international call forwarding service, a local US toll free number is connected to your non-US numbers through a virtual PBX system.
This PBX system is a sophisticated digital call forwarding system that works with the help of VoIP to connect one number to another. With USA international call forwarding, calls made to toll free numbers in New York or Chicago will be routed through VoIP and forwarded to your business phone anywhere in the world.
This easy and cost-efficient USA international call forwarding solution can be set up in minutes. All you have to do is subscribe to the service online, and get the toll free number set up and installed in a short while.
You also get configuration options to select the numbers the calls are to be forwarded to, alternate numbers for calls made during non-working hours, and sequential call forwarding in case one or more numbers are busy. There are other options too that allow you to direct calls to different departments or to a call center.
This system works only for incoming calls, and makes it affordable for both customers and businesses. Since this is a virtual system, there is no need to install expensive or complicated hardware. Regardless of where your office located, USA international call forwarding can be used by any business to provide their customers with a local point of communication.
While making business communication and customer support easier, this also instills a sense of trust and familiarity in the minds of customers. USA international call forwarding is a great way for small and medium businesses to have a local presence in the country.
The US economy
With unemployment rates dropping and job opportunities being created, this is an ideal time for businesses to invest in the US economy. Instead of jumping ship and going all out to build a physical address, USA international call forwarding is a convenient way to test the local US market, attracting more customers, and strengthening foothold in the region.