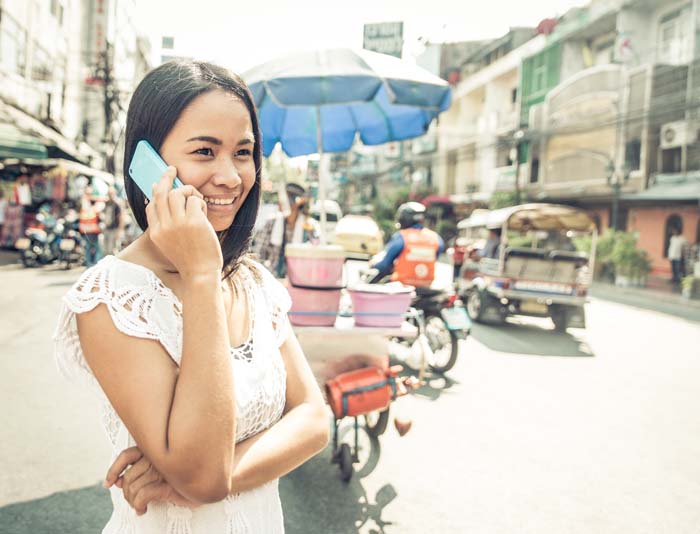 International phone numbers allow you to reach customers globally, and likewise, they allow your clients to reach you from anywhere, thanks to the benefits of call forwarding. They offer the greatest amount of versatility while providing immense cost-savings. While these numbers are typically used for business purposes, they can also be used for personal matters as well. You can purchase international phone numbers for a wide variety of international locations, enabling you to have efficient, effective communications within minutes.
How do International Phone Numbers Work?
International phone numbers work using a system known as call forwarding, and this allows businesses and individuals to activate local numbers anywhere in the world. Call forwarding works by redirecting calls from these international numbers to any phone line in the world.
How to Get an International Phone Number
Getting an international phone number is simple. With virtual phone technology from Global Call Forwarding, all you have to do is sign up. Choose the country of the international number you are intending to purchase from the drop-down menu. Next, choose the features you'd like added to it. Finally, complete the purchase and await activation. Within minutes, you will have a legitimate number for the international location of your choice.
Overall, it's a very simple process that gives you an easy local presence anywhere in the world. If you do business with clients in Hong Kong, Australia, Dubai, or the UK, all you have to do to make your business readily available to these markets without an inconvenient or costly foreign number is get an international phone number.
Benefits of International Phone Numbers
Virtual international numbers allow for the easiest communication with specific international localities, based entirely on your needs. These numbers are purchased easily online, and they connect to the phone number of your choice, allowing you to receive all calls on the phone line of your choice. This can be any line that works for you; your home line, office line, or mobile phone line. You can be located just about anywhere, and still receive calls made to your business, depending on how you choose to have the forwarding arranged.
You can establish a virtual presence in countless different countries across the world with an international number, which holds immense power if it suits your business to maintain the image of existing in a certain location. Your company may have just one physical location, however, with international phone numbers, you can instantly connect with other cities and countries by having a number in their area. When marketing your company, these numbers can be listed on your website and business cards, enabling customers to instantly see that you have international branches.
An additional benefit is how economical international phone numbers are. They offer a really effective solution for managing international calling costs, which can be extremely high. If you do much business with international markets, you are probably aware of the expenses of making international calls; having a virtual solution can be a major asset in this situation!
Business Rewards: An Effective Marketing Strategy
With international phone numbers, you have the opportunity to expand your company internationally and present it as a local firm. By choosing an international number for a specific country you need to communicate with, you allow your business associates there to reach you easily. For them, calling your number will be no different than calling any other local number. As a result of the technology made available through call forwarding, calls will be forwarded to you no matter where your location. This allows you to expand in countless different international locations, without having to establish a physical presence there, or inconvenience your callers with a foreign number.
An Invaluable Sales Tool
As we all know, just the sight of a foreign number can make customers turn away, so why shun business when you can appear local? When your customers have easy access to you they are more likely to choose your firm over your competitors who do not offer them the same access. Enabling your customers to easily communicate with you, while having their needs met is essential to any business. If you are working with business partners and associates located throughout the world, international phone numbers will open up a direct, and affordable means of communication.
Avoiding Extreme Roaming Charges
If you plan on traveling throughout a particular foreign country for an extended amount of time, and you want an affordable way to stay in contact with your loved ones who are far away, international phone numbers offer a great way to have affordable communications right from your mobile phone. If you intend on having a local phone number for the country you will be staying in, it would be wise to have a local phone number for the area your loved ones are living in. When they make a call to this "local" number, they will incur no additional charges, and the call will get forwarded to your current (international) number.
This will allow your friends and family the easiest and most affordable option to communicate with you, as when they dial, it will be no different than calling a local number. You will not pay extra fees aside from your standard service for receiving international calls because they will be automatically forwarded.
International phone numbers enable your business to have a global reach, quickly. They also give you an effective means of communication with those in your personal life, if you are situated far away. If you are searching for the best services, visit GlobalCallForwarding.com, to get all the info you need and to purchase international phone numbers.