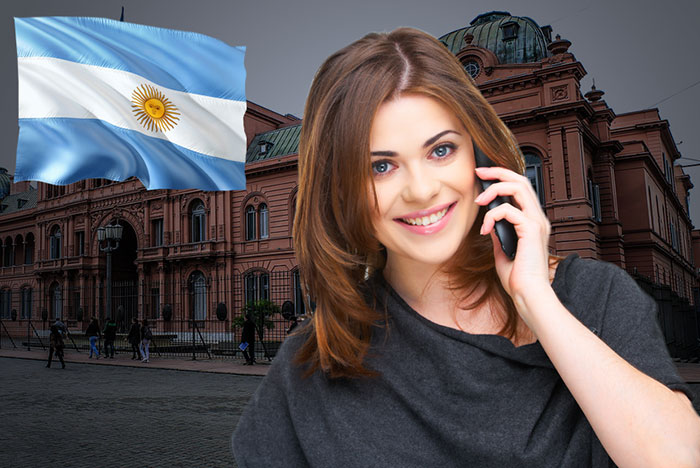 The hardest part of running a business is marketing it and spreading the word. There are a lot of strategies adopted by businesses to draw attention and get more prospects. Besides advertisements, billboards, and email marketing, phone numbers are another method used by businesses to market themselves.
Toll free numbers – the kind associated with big businesses – are not only an affordable means to handle a large volume of calls, but they are also a common channel to provide customer service and promote a business.
Argentina ITFS numbers are toll free numbers that can be used to forward calls from Argentina to all over the world. They are highly useful when you have business interest in the South American country.
Toll free numbers were created in the 1960s, and they were initially only meant to be a free channel of communication. Over the years, these numbers have turned into so much more than just a free IVR service. Toll free numbers are now an essential business tool, used for promotion, branding, and marketing.
In fact, toll free numbers lend a professional image to a business, no matter how small. While regular toll free numbers work only within the originating country, Argentina ITFS numbers forward calls to any part of the world. That's the basic difference between regular toll free numbers and ITFS numbers.
What are Argentina ITFS Numbers?
ITFS stands for International Toll Free Service. As mentioned earlier, toll free numbers are generally national and work only within the country. Making an international call to a toll free number is usually not possible. However, ITFS numbers are intended for international call forwarding. Argentina ITFS phone numbers look like regular Argentine toll free numbers but they are actually virtual numbers that forward calls to a different country.
When you have customers in Argentina it is essential that you also maintain a direct channel of communication to be able to provide efficient customer service. It doesn't get any better than Argentina ITFS numbers. They are free, efficient, and offer superior service.
Argentina is a key market with a lot of untapped potential for business. Even though the country has had many economic ups and downs through the years, it cannot be denied that it's still one of the biggest and most important regions in Latin America. There are two types of ITFS numbers for Argentina that you can choose: mobile accessible toll free numbers, and local Argentina toll free numbers.
The former has 11 digits, like 0800-999-four digits, while the latter uses the country code (+54) along with the local the area code. Some of the regions where Argentina ITFS numbers are available are Bahia Blanca, Buenos Aires, Lujan, Mar Del Plata, Resistencia, Rosario, San Juan, San Luis, Tandil.
Why Use Argentina ITFS Numbers?
Customer service is a major part of any business because the products and services have no purpose if there are no takers. Providing optimal customer service is the goal of every business, and in order to receive feedback, suggestions, and complaints from customers, there must be a convenient channel for communication. The reason why telephone is still the most popular form of communication method is that it offers instant gratification and a human connection.
Customers can call a number, directly talk to another human being, and have their issues resolved. That isn't the case with emails, where the customer has to wait for a reply. Argentina ITFS numbers are popular for the same reason. They are instant, easy to use and provide superior service.
Whether you already have customers in Argentina or are trying to secure a place in the market, Argentina ITFS numbers are ideal for many purposes. They are free to call and work like regular toll free numbers, so your customers in Argentina don't know they are dialing a foreign number.
In fact, even if you don't have a customer base in the region, building one is very easy when you use Argentinean ITFS numbers. Simply list your enterprise in a local business directory and have prospects call on your Argentina ITFS numbers. It is a simple and convenient way to create a local presence in a new region and Argentina is a good choice for expansion into Latin America since they accommodate the business of all kinds.
Features of Argentina ITFS Numbers
Virtual toll free numbers come with smart features at no extra cost. You can choose to receive calls on any of your existing phone lines, and tweak the settings from your account dashboard.
Calls made to Argentina ITFS numbers are routed through a virtual PBX system and get connected to your phone system. Besides the option to set up an IVR system, you also get time-of-day forwarding, call recording, voicemail, extensions, and real-time call records, to help you make the most of your virtual presence in another region.
Argentina ITFS numbers are used by businesses all over the world. Contact Global Call Forwarding to learn how to get started with this vital business tool.