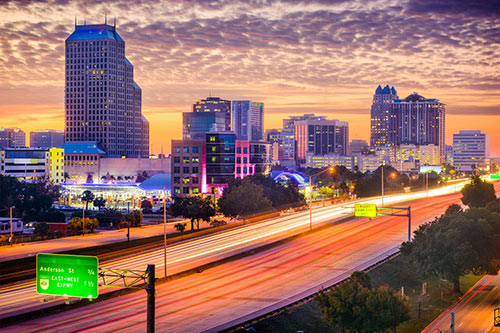 Any business hoping for consistent growth must take care of its customers. The simplest way to do this is by offering customers a direct line of communication with the business and its customer support department. Toll free numbers have always been popular among businesses, both in helping customers have direct communication with the enterprise and by attracting prospects to their brand. Your business can gain an edge using Miami Dade ITFS Numbers.
Before the dawn of the Internet, toll free numbers were mostly limited to domestic regions within a country. Today, in the age of VoIP and cloud-based call forwarding, international toll free numbers are a reality that several businesses make use of. With the help of virtual PBX systems, even small and medium businesses on a limited budget can afford international toll free numbers to capture big markets as well as smaller counties like Miami-Dade.
With an affordable Miami-Dade ITFS numbers system, staying in touch with customers in any part of the world is convenient and hassle-free.
Businesses from across the globe can have inbound calls from their Miami-Dade customers routed to their main offices outside the region.
What are ITFS Numbers?
ITFS stands for International Toll Free System. They are part of an advanced telephone network, and this makes them ideal for business in Miami Dade, as toll free numbers are very popular among Miami-Dade businesses. Miami-Dade ITFS numbers are basically Miami-Dade toll free numbers, and they are exceptionally convenient because customers calling from that region will not be charged for calling them.
Miami-Dade ITFS numbers have an additional benefit compared to their local cousins. Calls made to local ITFS numbers can be forwarded to any number outside the region or even outside the country via VOIP and virtual PBX system.
The area code for Miami-Dade County is 305. This beautiful and scenic region has also witnessed massive growth in the last few years.
This is a ripe time for investment and business expansion in this region. If you already have Miami-Dade customers, you will want to remain in touch with them via ITFS numbers. Even in the absence of a physical address in the region, toll free numbers can serve as a local point of communication between the business and the customers. This affordable and efficient service is a boon for businesses around the world.
Why use ITFS Numbers?
It isn't without a reason that international call forwarding has gained such popularity among small and medium businesses. They actually help a business transcend geographical boundaries and get closer to customers and prospects. Miami-Dade ITFS numbers have all the benefits and features of a regular toll free number. They are free to call, and free numbers always attract more callers.
This encourages existing and potential customers to get in touch with the company to provide feedback or to request help with an issue. A local, convenient channel of communication helps businesses build a credible image that rakes in the sales. What makes Miami-Dade ITFS numbers truly incredible is the fact that there is no necessity of a physical office in order to use these numbers.
When you are based outside the US, building and maintaining call centers and offices in the country, even in a smaller county like Miami-Dade, can be expensive.
With Miami-Dade ITFS numbers, you can avoid this pricey investment while still reaping all the benefits of having true Miami-Dade toll free numbers. These numbers can be accessed from any public phone, landline, or mobile network in Miami-Dade. If you have a customer base in Miami-Dade, or plan to start business there, it is immensely beneficial to get Miami ITFS numbers.
How the System Works
This service is completely online and does not require any hardware installation or infrastructure investment. Inbound calls to your ITFS numbers for Miami-Dade can be forwarded to any mobile or landline number in your company offices across the globe. Miami-Dade ITFS numbers can forward incoming calls from Miami-Dade County to only one overseas country.
Using a virtual PBX system and VoIP telephony, calls are easily routed to your business location or your call center anywhere in the world.
There are an array of advanced customization options with the PBX system.
Choose multiple numbers to forward inbound calls to, schedule incoming calls, and use call recording to for analysis and research. Since this entire system happens online, there is no complicated process involved. In fact, it is so easy, you can have your Miami-Dade ITFS numbers installed and working within a few minutes.
In a globalized economy with digital connectivity, even small and medium businesses can spread their wings and expand in the international market. Get your own ITFS numbers to start your Miami Dade business journey.
Contact us to have our team of telecom experts tell you more about Miami-Dade ITFS numbers and the wide range of international call forwarding services.