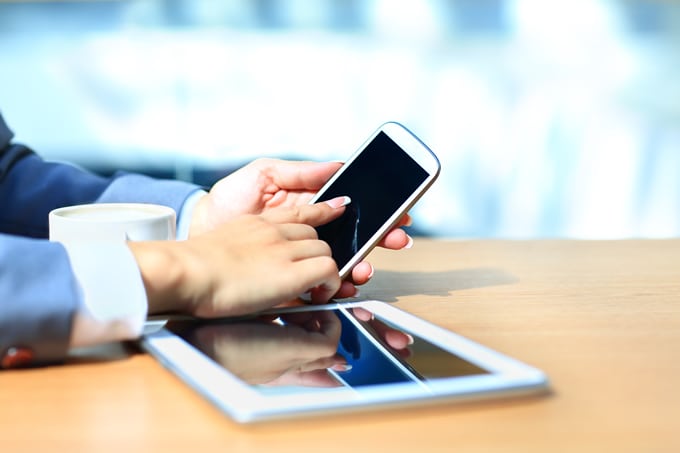 Multinational businesses know how critical communication is to establishing any business in a foreign land. Today's global economy has made it a requirement, rather than an option. For companies interested in conducting business in the United Arab Emirates, for example, a healthy understanding of the market is needed in combination with open communication and a UAE ITFS Number.
The UAE has one of the strongest economies in the world, and presents countless opportunities for small and large businesses alike. With control over roughly eight percent of the world's oil reserves and five percent of its gas reserves, UAE's wealth comes largely from natural resources and trade.
At Global Call Forwarding, we support international businesses looking to do business in UAE with our UAE ITFS number services. Let's take a closer look at UAE's current economic outlook and how using call forwarding services can prove beneficial for businesses.
What Are ITFS Numbers, And How Do They Work?
One of the primary reasons businesses use International Toll Free Service numbers is for accessibility. With the UAE, international business is commonplace. Reaching contacts and customers in this diverse marketplace is often spearheaded by telephone communication. UAE ITFS numbers provide a clear and consistent path towards communication.
At Global Call Forwarding, we help provide businesses give their customers an easier way to communicate. International toll free service numbers are, as the name suggestions, toll free numbers that may be called from UAE without any added fees. For example, businesses that are headquartered in the United States but are hoping to connect with customers in the UAE, can use international call forwarding to provide better customer service. International toll free numbers can be forwarded virtually to landlines, mobile phones and VoIP to increase marketing.
Another interesting facet of the UAE economy is that it doesn't enforce corporate taxes or income taxes, and has a low import duty tax for the vast majority of its products. This makes it much easier for up-in-coming businesses to achieve the financial growth they are looking for. The mutual partnership between the United States and the UAE has strengthened economic growth over the past decade, with U.S. exports growing from $2.3 billion in 2000 to $15.9 by 2011.
At Global Call Forwarding, we provide UAE ITFS numbers for our customers while simultaneously offering a plethora of features such as customized voicemail greetings, simultaneous calls, account management, failover forwarding and more.
Project a corporate appearance
Are you looking to project a more professional and corporate appearance? Virtual phone numbers are a great tool for your business to appear more established and professional.
Most large corporations use local and toll free numbers because their clients prefer to dial a number that is free to call. Further, a toll free number is easier to remember than a regular phone. We provide vanity phone numbers so that a business can personalize its toll free number sequence. If your business is striving to portray a larger image, buy Avoxi virtual phone numbers.
In addition, Avoxi virtual phone systems can make businesses run more efficiently. For example, a small business can realize all the benefits of a professional phone system with the advanced service features we provide. Any small or medium enterprise can utilize these scalable features to configure their virtual phone system to essentially serve as a virtual assistant.
How International Businesses Use UAE ITFS Number To Improve Business
International call forwarding enables businesses to establish a virtual presence in the UAE market, making it easy to receive phone calls to in destinations anywhere in the world. Businesses that use UAE ITFS numbers for their business enjoy one of the most efficient and inexpensive ways to upgrade their communication systems. From large multinational corporations to small businesses and individuals, a UAE ITFS number can provide the clear line of communication that business owners and customers are looking for.
Accessibility is the primary reason that businesses use UAE ITFS numbers. No matter where a business is located in the world, international call forwarding ensures that calls go to the right place. Whether the chosen phone is a landline, or in some cases a mobile phone, building a virtual presence in UAE is made much easier with the help of a UAE ITFS number.
Providing customers with easy access to their services is the number one reason businesses choose international toll free service. Customers appreciate companies that provide a toll free call option. When paired with advanced call forwarding benefits and affordability, UAE ITFS numbers enable businesses to expand their advantage and improve customer service.