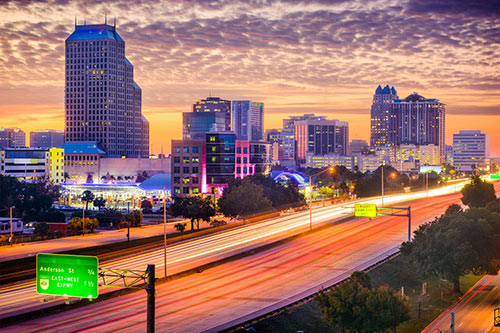 Miami is an internationally known hot spot for its beaches, nightlife, and culture. It is home to some of the nicest hotels and restaurants in the country, celebrities flock to the city to relax and work on their tan. Miami is also home to the headquarters of some of the largest companies in the United States, one of which being Burger King.
If you own a business and are interested in entering a market with a variety of industries and opportunities, Miami is the perfect place to look. Having a Miami Dade phone number will make it easier to communicate with local business, as it will allow you to establish a virtual presence in the area.
What is a Virtual Phone Number?
A virtual phone number is a number that you can buy to establish a virtual presence anywhere in the world. Global Call Forwarding is one of the companies that provides a list of thousands of numbers to choose from. This means that your company could buy a Miami Dade phone number, and within minutes, begin conducting business in that part of the world without ever having to set up an office in that location – although, with the weather and beaches right around the corner, you may want to consider moving operations down south!
A Miami Dade phone number will allow you to conduct business from anywhere in the world while giving the impression that you have a local presence in the area. People, like doing business with people they know and trust, and calling from a local number, will take you one step further to establish that familiarity required to put through business deals.
Once you have bought your Miami Dade local number(s), a business can resume immediately, and without stress – there is 24/7 customer service offered through Global Call Forwarding, as well as a series of customizable services to make your communication seamless and tailored to your business needs.
Benefits of Having a Miami Dade Phone Number
The major benefit you will gain from having a Miami Dade phone number is that you will be able to conduct business in Miami (a hub for innovation and industry) more easily. You gain access to a growing market, allowing you to grow your business by simply establishing a virtual presence. There are a number of industries to consider entering if you are looking for an increase in profits for your own company. Hospitality and trade are the largest industries, and Miami is home to many foreign consulates and international trade offices. It has been nicknamed the "gateway to the Americas." If your business can benefit from trade or hospitality/tourism, having a Miami Dade phone number will make building these business relationships easier.
Tourism has long been a source of income and driver of business for Miami. Hotels like the Fontainebleau and La Faena are five-star luxury hotels that draw in major music artists and performers. If you own or operate a business in the hospitality industry, you can't go wrong to try and expand your market into Miami.
Aside from luxury accommodations, there are tons of local food markets like El Palacio de los Jugos that give you a taste of the local cuisine. Miami has a large Latin American and Cuban population so much of their food is sources from those cultures. If you are considering getting a Miami Dade phone number to break into the hospitality industry, make sure you or a team member is bilingual and can speak Spanish. In some parts of the city, it is common to run into businesses where Spanish is the only language spoken.
Because of it's proximity to Central and South America, Miami is perfectly situated for international trade. As a result the Miami International Airport is top in the nation for carrying international goods in and out of the country.
Miami also has it's own World Trade Center, which serves to help affiliate businesses expand their international impact – something you may want to consider for your own business. When you factor in all of the foreign consulates, it is no wonder that Miami is one place in the US that is known and revered for it's involvement in international trade.
If your business can benefit in any way from the trade resources this city has, then a Miami Dade virtual number will allow you to build rapport and trust with your potential business partners.
An additional factor to consider when purchasing a Miami Dade phone number is that many headquarters of large businesses set up in Miami. Burger King was already mentioned as one, but American Airlines, Cisco Systems, Canon Latin America, Hewlett-Packard Latin America, Hilton International, and Marriott International are just some of the nationally and internationally recognized company names that are based out of Miami.