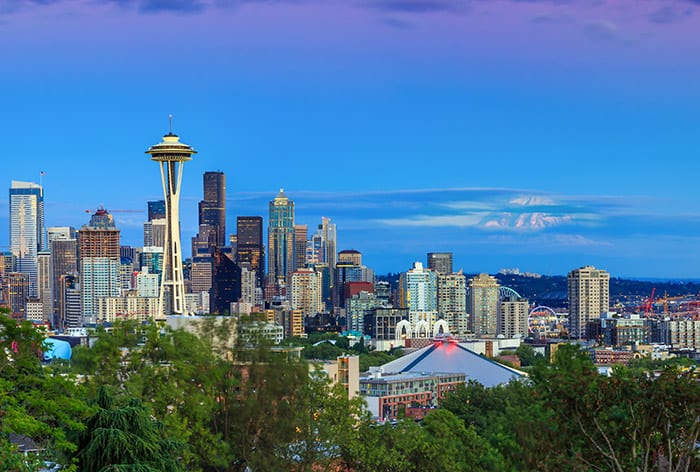 The city where e-commerce giant Amazon was founded, Seattle has often been considered one of the best cities in the nation for business and employment. Take your company to the Emerald City with a local Seattle phone number!
Why Your Business Should Get a Seattle Phone Number
Getting a Seattle virtual phone number or a virtual business number for Washington State, can help your business create a professional presence in the city. Additionally, you do not need to be physically present in the country or even open a satellite office to offer sales and customer service. You can conduct business operations via your local phone number.
Seattle Area Codes
Our Seattle phone numbers come with SMS capabilities (optional). We offer Seattle local numbers with one area code:
Seattle phone numbers make your company more accessible to customers and business contacts not only in Seattle but also throughout the state of Washington. Present your business as a local one, even if you do not have a physical office in the city. You can scale up as and when needed and expand your customer base with ease!
How Much Does It Cost?
We offer five different phone number plans for each type of virtual phone number. Browse through our plans to find one that is perfect for your needs. You can get a Seattle phone number plan for as low as $7.95 per month.
Why Should You Do Business in Seattle
New start-ups are flocking to Seattle for two main reasons: the talented workforce and the booming economy. In Seattle, you will find a mix of older industrial companies as well as new and modern enterprises. Successful industries include IT, design, clean technology, finance, and more.
Get a local Seattle phone number and do business in Seattle successfully. Sign up on our website or speak with a representative from our team at 1 (888) 908 6171.