If you would like to communicate more effectively with your clientele in China or if you'd like to begin expanding your business into the Chinese market, using Chinese toll free phone numbers is an excellent way to do so. Read on to learn more about toll free numbers for China and why your company may wish to invest in them.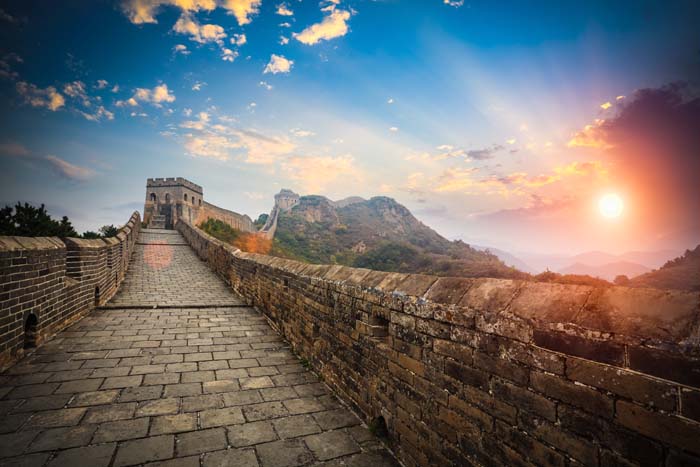 What are China Toll Free Numbers?
China toll free numbers are toll free numbers for use in China. They allow callers to make calls free of charge, while the business or individual who owns the number, pays the cost. Typically used for business purposes, these numbers indicate that a business is established and has been around for quite some time.
How do China Toll Free Phone Numbers Work?
These numbers are virtual phone numbers, which means they are routed over the cloud and they operate entirely digitally. When callers dial your number, they pay nothing for the calls because they work like any other toll free number. When you purchase a virtual China toll free phone number, you will coordinate it with a destination number. This is where all calls get routed to for answering, which allows you to use the most convenient number for you.
How to Get and Setup China Toll Free Numbers with Your Virtual Number
If you would like to get a Chinese toll free number, you can head to www.GlobalCallForwarding to purchase one. Once on the homepage, you will see several dropdown menus. There, you will select the exact details for your toll free number. Select "China" as the country; select "Toll Free" as the number type; and then enter your destination number for routing the calls. From there, you can select any additional features you want and proceed to purchase. Your number will then be available for use shortly after activation.
China Toll Free Phone Numbers for Your Business
There are a number of great benefits to owning a China toll free number. Here is a brief look at them:
Any business looking to expand its presence into the Chinese market will find telecommunications to be essential to short and long term success.
A toll free number specifically will give you the exposure you need to flourish in the Chinese economy.
A toll free number indicates to your clientele that your company is established and available for business.
Toll free numbers are ideal business phone numbers because they demonstrate to potential customers that your company can afford to pay for all call costs.
With a virtual phone number, you can be located anywhere in the world and still maintain convenient communications with contacts in China.
How a Toll Free Number Can Enhance Your Business's Image
With Global Call Forwarding, achieving an international presence is both cost-effective and highly profitable. A toll free number is often associated with big business and multinational corporations. This may be the case and is certainly an advantage, but the truth is even the smallest companies can present a bold international appearance through the use of toll free numbers. Chinese toll free numbers can be purchased now at more affordable rates than ever.
Why Choose Global Call Forwarding
Global Call Forwarding is a leading service provider of call forwarding and other telecom services. Our high call quality, advanced telephone features, and exceptional customer service are just a few of the key reasons thousands of businesses in over 140 countries are enjoying Global Call Forwarding's services.
When it comes to call quality, Global Call Forwarding spares no expense. Our underlying carriers provide the highest quality telephone connection in the industry. No matter your volume of incoming and outgoing calls, we are able to accommodate each of your telecommunication needs without compromising quality or service. Our main goal is to provide our customers with the same consistent service across the board. Calls can be forwarded from China with confidence knowing they are in the hands of Global Call Forwarding.
Customized, Personalized Service
In addition to call quality, Global Call Forwarding strives to provide dedicated, competent, and personable service to each and every one of our customers. We provide telecom services to customers ranging from individuals and solopreneurs to small businesses, medium-sized companies, and even multinational corporations, with complex systems of telecommunication. Our highly-trained customer service representatives and technical support specialists can assist you with your China toll free numbers. Furthermore, if Global Call Forwarding does not already offer a certain service you require, our team is willing to work with you to accommodate requests to hopefully meet your needs.
Competitive pricing is another aspect Global Call Forwarding aims to excel in. We provide the best rates relative to the provided call quality, features, and services. The benefits and advantages combined with the low monthly rates make Global Call Forwarding among the best value on the market for virtual communications and telecom services.
Simplified Account Management
Customers can access their online control panel to adjust and customize each feature, pay their balance, view their monthly statement, and access call records.
Many of Global Call Forwarding's features are managed through the online control panel. For example, visiting call records to listen to a voicemail or recorded call is done through the control panel. Many other features can be added and managed by logging into your online account or by calling your personal account coordinator.
Choosing Global Call Forwarding for Your Telecom Needs
Furthermore, Global Call Forwarding requires no long term contracts or commitments. Cancellation is simple, can be done at any time, and there is no additional fee in the event of canceling the service.
If there are any questions or concerns throughout your experience with Global Call Forwarding, our customer service or technical specialists are happy to help.