There are multiple types of international toll free numbers including United Arab Emirates toll free numbers, international virtual numbers, and international vanity numbers. Similarly, there are many different business models. United Arab Emirates toll free numbers lend themselves to some models and others not so much. Here is a rundown of several different types of business models and which international toll free numbers are the most beneficial for each.
Manufacturer
A manufacturer creates physical products and sells them to the consumer directly, either through a live salesperson, a website, or through a broker. As the manufacturer, you own the products until they are purchased by the end user. In this type of business model, United Arab Emirates toll free numbers could be very useful in several ways. You could use them to contact leads, you could use them in overseas advertising campaigns and for customer service inquiries, and you could also use them to talk to clients if you are importing parts or labor to manufacture your products.
Direct Sales
If your company is based on the direct sales model, you will be bringing in revenue by means of a network of salespeople who have direct contact with the public. You may or may not have a fixed location. You can make very good use of United Arab Emirates virtual toll free numbers with this type of business. You can use them to help generate new leads, and to make it easy for overseas customers to contact you for support, or with questions.
Intellectual Property Trader
If you're an intellectual property trader you are most likely involved with buying and selling intangible assets such as patents, copyrights, mobile apps, domain names, digital currencies, or trademarks. Finding buyers and sellers can be tricky and making transactions can be costly, but this is another business model where United Arab Emirates numbers can give you the opportunity to branch out to new areas and new customers who are looking to invest in intellectual property.
Franchise
Within this model, the business owner buys and runs another company's business model as an offshoot of the main company or corporation. Instead of manufacturing a new product, the franchisee buys a stake in an already successful business. Under this type of business model, United Arab Emirates toll free numbers would be of little value because your customer base would be local to your franchise.
Wholesaler/ Retailer
This type of business model involves a company which purchases and sells physical products as they are. Because wholesalers/retailers bring together a range of products from different manufacturers, United Arab Emirates toll free numbers could be an advantage if you want to give yourself a virtual presence overseas and expand your customer base.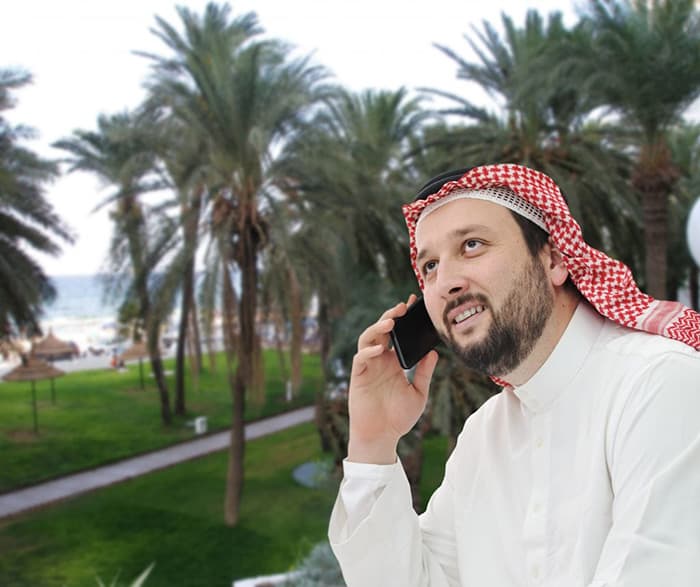 Fremium
Companies which run under the fremium model offer a commercial or personal service through an online business. With the fremium model, these companies give away free products or services as a means of establishing a basis for future transactions. UAEtoll free numbers can be used, in this case, to gain new business foundations. You can use the basic level service or product to build new customer relations overseas, then offer your customers add-ons for a price.
Subscription Model
Businesses that operate under a subscription model offer their customers a product or service for a recurring fee. This aim of this business model is to retain customers under a contract for as long as possible. Subscription services usually require customers to sign up for automatic payment plans. You could successfully use United Arab Emirates toll free numbers under this model if you are offering an online service or products. For example, a monthly selection of cosmetics or a monthly menu planner.
Bricks-and-Clicks
This type of business model has both an online presence and a physical store, allowing customers the option to purchase their items online and pay for delivery, or to order online and collect the items at the brick-and-mortar store. Because this model gives flexibility to customers who do not live near the physical store, you could take advantage of United Arab Emirates toll free numbers.
Contractor of Human Labor
This type of contractor sells a human service to a customer. Typical examples include construction, education, legal services, live entertainment, and accounting services. This type of contractor typically requires customers to pay a fee for each service provided, which is often based on the amount of time it takes to complete the service. You could make use of international toll free numbers with this type of business model if you have employees to contract out to clients overseas. This often happens with construction crews.
Contact Global Call Forwarding today to find out how you can integrate international toll free numbers with your business model. We are waiting to help you reach out to overseas customers.
How United Arab Emirates Toll Free Numbers Can Attract Customers?
The instant attraction for "toll free numbers" to potential customers has more power than you know. People know that they can call these numbers at no cost to them, which is an added plus. Therefore, people are more inclined to call and enquire about a business or service.
Another benefit of United Arab Emirates toll free numbers is that since you are paying for the calls instead of the caller, it gives the admirable impression that you are a company who cares about its potential customers by making the process a no-risk proposition.