Atlanta, Georgia Virtual Phone Numbers: A Guide to Successful Business Communications
The Atlanta Metro Area, or AMA, is one of the finest places to live, visit, and grow or expand a business. It has a rich history, a diverse culture, and a very welcoming community. If you are looking at Atlanta for your next business venture, you will need a virtual phone number system to apply if you want to be successful in effective communication with clients, customers, and even business partners.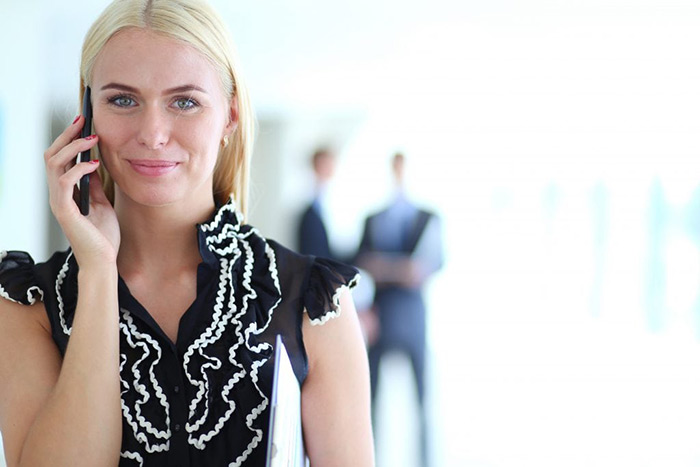 What are Local Virtual Phone Numbers?
Many businesses have a complicated system of 800 numbers and extensions for individual employees that can be tough to manage. It is even more confusing to navigate for a customer. Have you ever called the wrong number for a business department only to be transferred and then lost the connection? It is frustrating, especially after waiting an hour to get to talk to anyone.
Virtual phone numbers allow a business to save money by getting rid of the 800-number system and start fresh with an area-specific, local phone number with area codes that give companies a host of great benefits. The best companies that offer this service will have a user-friendly interface and mobile app that allow you or an employee to manage and organize phone numbers for the whole business, departments, and even individual personnel. The entire system makes communication easier for you, your company, your employees, and best of all, your customers, clients, and partners.
Why Get Atlanta Virtual Phone Numbers?
If you want to compete, you have to get in the game, and getting in the game means getting out there and making yourself known as a player. Starting a business or expanding an existing one is easy in Atlanta. The city website offers a ton of resources for people of any level of experience to get help, with departments to contact, and even give you a checklist of things to accomplish in order to be legal and successful. You can easily follow the few steps on this site, and you can start your business within just a few days.
Business in Atlanta is booming. The gross GDP (per capita) for AMA is roughly $56,000. That means money is being circulated and people are trying to find new businesses to work with and buy from. Atlanta virtual phone numbers are precisely the way to get it all done.
Besides the incentives, and the area being great for new business, people are finding that they do not have to set up a brick-and-mortar shop in the city they intend to expand to. Virtual office technology is bringing a truly remote working experience to the entire world. Through the internet, brilliant innovation, and technical geniuses, everyone all over the world can now be fully connected in real-time. That means your business, wherever it may be, can connect to any potential customer in the area through an Atlanta virtual phone number system. With 473,000 people living in the AMA (and that number is ever-increasing), you can bet on establishing a strong foothold if you have a good business model as a foundation.
How Atlanta Virtual Phone Numbers Enhance Business
Atlanta virtual phone numbers will give your business a more personal approach to communicating with clients, customers, and business partners in and around the Atlanta area. If even just a portion of your company relies on telephone marketing and sales, this new tech service is a great asset to have.
The phone numbers that you will receive will be local numbers, with local area codes. It is proven through many studies and extensive research that potential customers are much more receptive to local numbers contacting them for a sales pitch as opposed to a random 800 number that could be from a scammer or other nefarious minded person.
How to Find Companies that Provide Atlanta Virtual Phone Numbers
This part is going to be a bit tricky. There are a ton of companies that have jumped into the virtual office industry lately, so choosing the best virtual number provider will take some research. You should aim for one that will cater specifically to you, and you may want to speak with company representatives to address your concerns, questions, and additional benefits and features the service offers. There are some companies that are edging out on top though. And, for good reason, it is because they offer the best services at the best rates. Above all, the "best" company will depend solely on what your needs are in regards to your Atlanta virtual phone numbers.
Atlanta is an excellent location, especially when it comes to business. If you have a business that wishes to work with the Atlanta, Georgia population, you need Atlanta virtual phone numbers. Get them from Global Call Forwarding today, and you will be glad you took the time to upgrade.