Offices are becoming much more flexible than they used to be. Whether you choose to work out of your garage or from the road, communications need to remain as streamlined as possible. For this reason, companies should be able to accommodate themselves and their employees. Australian virtual phone numbers can work from anywhere and from any smart device or desktop.
Why Use Virtual Phone Numbers from Australia?
Don't overlook something as beneficial as virtual phone numbers, they have a host of advantages. For example, you could have local area codes in Australia, such as Brisbane or Perth. Or you can opt for a toll free number, such as 800, 877, 866, or 855. Using these lines, customers can dial your company, call for support, pay their bills, and more. Improve the customer experience with a different number for each department. Dedicated features for Australian virtual phone numbers also allow for a personal experience.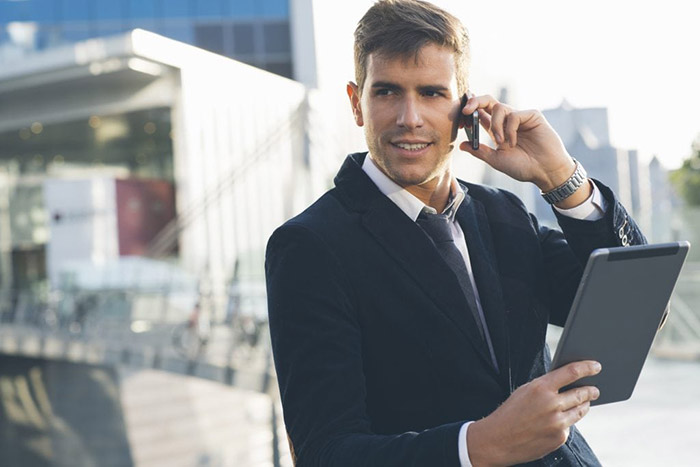 What else? Business owners and entrepreneurs alike could always use a little extra cost savings for their customers. Since Australian area codes work virtually, callers can essentially avoid international fees and long-distance charges. Clients will always favor a company that helps them save cash! This gives you an instant edge over your competition.
Benefits of Local Australia Numbers
Something as simple as a phone number can leave a huge impact on your organization. And you can choose between different types of numbers based on your company goals. First, there is a difference between local virtual numbers and toll free ones. Local Australian virtual phone numbers give your organization a "neighborhood" presence. This is true even if your office is in another city or country. The area code will still forward to any one of your lines digitally. Even better, multiple area codes can be redirected to one specific line.
If you have a small business or you're just getting started, toll free Australian virtual phone numbers give your brand the professional image you're looking for. To the rest of the world, all they see is an 800 or an 866 number. Your startup company in Sydney or Melbourne makes it clear that you have a much larger presence. Get a vanity number to create an even larger impact!
Did you know you can also use these numbers as a tool to keep your personal and professional lives separate? This solution reduces the need to buy a cell phone for both, and yet filter certain messages and phone calls to keep yourself productive in the office.
Doing Business in Australia with Australian Virtual Phone Numbers
Australia is famously known for being the world's smallest continent. It is also uniquely a country and an island. While it has no land borders, nearby countries include Papua New Guinea and New Zealand. The geography of the continent as a whole is diverse, including desert areas, mountains, and beaches. Most of the population lives along the east and southeast coasts.
Australia has generated much of its revenue from exports, including agricultural products. Wheat and wool, as well as minerals such as gold, help make this continent a wealthy one. Manufacturing, financial services, and banking also make up a large part of their economy. And when it comes to Australia, you can't forget about tourism. Just in 2015 alone, they received more than 7 million visitors who wanted to explore their vast country. This industry alone continuously employs at least 5% of the total workforce.
Just a few of Australia's attractions include the Sydney Opera House, the Melbourne Zoo, and Queen Victoria Market. The Great Barrier Reef is especially popular as it's the world's most extensive coral reef system. It is made up of more than 2,900 reefs and 900 islands. It's located just off the coast of Queensland.
Australian virtual phone numbers are an excellent way to enter the country's business economy in a productive way.
Virtual Numbers, Virtual Benefits
It may be difficult to admit, but traditional landlines are becoming less and less relevant in the workplace. Your company needs a digital solution to stay in the game.
Australian virtual phone numbers are the alternative you have been looking for. There is no complex equipment you need to install or expensive hardware to maintain. More than that, you can easily view the virtual system through an online application. All relevant calling data is stored in the cloud, so you can manage it from any location. The control panel is designed to help you strategically forward lines anywhere.
Related: 1800 Australia Toll Free Numbers vs 1300 Australia Phone Numbers
Are Australia Virtual Numbers Right for Your Business?
Australia contains several cities where business is booming. Cities like Melbourne, Sydney and Perth are home to numerous potential customers. Australia virtual phone numbers enable you to offer a direct point of contact to customers in these cities.
In addition, virtual numbers are a great marketing tool and serve as an excellent selling point in new markets. A company that advertises a virtual number is oftentimes perceived as more professional than its counterparts. The familiarity with dialing an Australian phone number resonates with customers more effectively than a complicated international dialing process. Customers will remember a positive experience and might even recommend your business to their mates.
Help your customers call a trusted phone number they recognize instead of an international number with high fees.
Get Virtual Phone Numbers to Do Business in Australia
When you buy Australia virtual phone numbers, you might be wondering who can reach you. Anybody in Australia can dial Australian virtual phone numbers at a local calling cost. Our international call forwarding service will automatically redirect calls from your Australia virtual phone number to any phone number of your choice.
The dialing process associated with calling an international phone number can be complicated. First, the calling party needs to dial an exit code, followed by the destination's country code, area code and local phone number. Second, the calling party will typically incur fees. Customers prefer to avoid this and are thus more likely to dial a local or toll free number. The complicated international dialing process can be avoided when your business offers an Australia virtual phone number.
No matter where your business is located, people in Australia can contact you at a local calling cost. Callers only need to dial your Australia virtual phone number. Our intelligent network will redirect calls from the Australia number to the 'destination' number which can be anywhere in the world. Callers won't even know the difference!
Suppose you own a US business with Australian customers. Buy an Australia virtual number and advertise that point of contact on your website. When callers in Australia want to reach you, they only need to dial the Australia phone number and they connect with your business! Our service even includes local ringback tones at no additional cost so that the dial tone during the call to replicate Australia's local dialing tone.
We have offered one of the best international call forwarding services for more than 20 years. We understand the importance of excellent call quality and reliability. The Australia virtual phone numbers that we provide are some of the most reliable within our industry.
Buy Australia Virtual Phone Numbers For Your Business
Australia virtual phone numbers are one of the most cost-effective and efficient ways to make your business more accessible to customers in Australia. Calls to your virtual number are free for people in Australia, and it is easier to dial a virtual number than a complicated international phone number. Owning an Australia call forwarding number costs less when compared to the huge revenue potential that a virtual number creates.
Businesses looking to expand their operations into Australia should consider Australia virtual numbers with international call forwarding. The virtual phone numbers and reputable call forwarding service we provide will open the Australian marketplace to your business and increase your company's presence in Australia. Let us help you connect with Australian customers with Australia virtual phone numbers.