Enterprise Virtual Phone Numbers
Canadian virtual numbers can be used when calling potential leads and customers for a more personalized service and customer experience. For companies based in Canada, you can also buy phone numbers in other cities. Or, if your business is based in the United States, but you have contacts in Calgary, Montreal, or Edmonton in Canada, they will only see their local area code on their caller ID. This gives the impression that your company is just around the corner.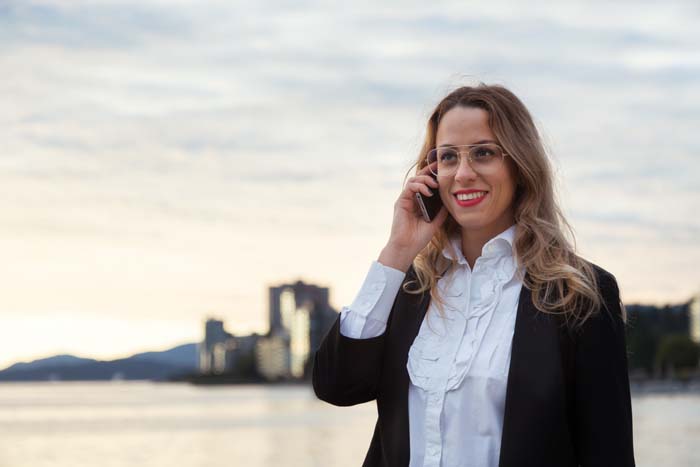 With many modern features, you can also boost performance levels and productivity in a short amount of time. Canadian virtual phone numbers offer a number of benefits for business. Apply call blocking to prevent specific people or phone numbers from contacting your company. Also called "blacklists," this is a way to effectively manage sales callers or spammers. Additionally, you can block entire area codes if you do not offer service there. It also lessens your organization's monthly phone bills and resources for communications.
Canadian Virtual Phone Numbers
Canada is a country in North America, located just north of the United States. It is also the second largest country in the world. With a population of over 5,500,000, Toronto is the largest city, with Montréal trailing just behind at 3,800,000. The capital city of Canada is the dynamic and urban Ottawa, where you can discover world-class museums, galleries, and other attractions for tourists right next to the wildlife.
The landscape of Canada includes mountains, grasslands, forests, and a frozen arctic tundra. It also has the unique privilege of bordering three different oceans: the Pacific, the Atlantic, and the Arctic. It can get quite cold in Canada, with harsh temperatures sometimes dropping below 40 degrees Fahrenheit during the winter months.
Canada is very well-known for several of its national foods, including the famous dish called poutine. It originated in Quebec and is made with French fries, cheese curds, and brown gravy. Authentic poutine is very popular among locals!
Canada's most famous tourist destination is Niagara Falls. The falls are actually a combination of three different waterfalls between the border of Ontario and the state of New York. These are the American Falls, the Horseshoe Falls, and the Bridal Veil Falls. These magnificent waterfalls are also a great source of hydroelectric power for many.
With all of these features and more, you might want to consider Canadian virtual phone numbers as part of your business strategy.
Global Call Forwarding Benefits
Entrepreneurs and business owners can receive Canadian virtual phone numbers and start accruing vital analytics almost immediately. When you choose Global Call Forwarding as your new provider, we issue you an online dashboard with your account. This helpful dashboard transforms the way you view calling data. With this platform, you can listen in on-call recordings, see where most of your calls come from, and find more information that may be helpful to you. This allows you to plan future campaigns and allows you to see which tools work best for your organization.
Enhance your marketing strategy, streamline operations, and make communications easier than ever. Dedicated numbers deliver the results you want.
If you want to get started now, simply select the country "Canada" on the Global Call Forwarding website. Choose a unique number, then set up the right forwarding information, and your number will be ready for use shortly. Canadian virtual phone numbers are a cost-effective solution for your business, and they are the best way to take advantage of the many opportunities in the Canadian market.