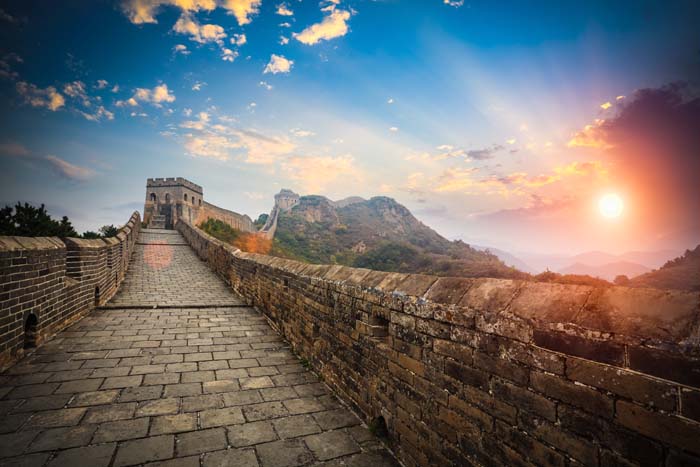 Chinese virtual phone numbers can help local and international businesses enter the Chinese market. Use these numbers to create a local business network and conduct business operations such as sales, services, and customer support. Learn more about virtual Chinese numbers in this post.
What are Virtual Chinese Phone Numbers?
A Chinese phone number gives a person or business a presence in China although the owner of the number could be in a foreign location. Global Call Forwarding sells four types of Chinese virtual phone numbers: Toll Free, National, Mobile (SMS Optional), and Geographic. These numbers are toll free to callers, and when they dial the number, Global Call Forwarding forwards the number to their pre-programmed destination. Then, the subscriber of the number receives the call.
Types of Chinese Virtual Numbers
You can get different types of Chinese phone numbers. The type of number that works best for your company depends
Toll Free Chinese Virtual Phone Numbers – Toll Free Chinese numbers have the lowest cost per minute rates, but only landlines or fax transmissions can reach these numbers. The number format is 10800 plus 3 digits plus 4 digits, for example, 10800 713 1191. Global Call Forwarding provides a selection of numbers on the "View Rates" page.
National Chinese Virtual Phone Numbers – Global Call Forwarding will provide National numbers upon activation. Callers can dial these numbers from landlines, mobile phones, payphones, and fax transmissions, and callers in other countries can reach the numbers. The SMS option is not available for National numbers.
Mobile (SMS Optional) Chinese Virtual Phone Numbers – Global Call Forwarding will provide Mobile (SMS Optional) numbers upon activation. Callers can dial these numbers from landlines, mobile phones, payphones, and fax transmissions, and callers in other countries can reach the numbers. In addition, callers can use the optional SMS feature, which forwards texts to pre-designated email addresses.
Geographic Chinese Virtual Phone Numbers – Geographic or local Chinese numbers are available in three localities: Beijing, Shanghai, and Tongchuan. These numbers give your business a virtual presence in those localities. Callers can dial them from landlines, mobile phones, payphones, and fax transmissions, and callers in other countries can reach the numbers. However, callers cannot use the optional SMS feature with Geographic numbers. Global Call Forwarding may provide subscribers with a number selection for some localities. The following sections provide more information on the cities with geographic numbers.
How to Get a Virtual Chinese Phone Number?
Here are the steps to buy a Chinese virtual phone number:
Go to the Global Call Forwarding website and click on the link for "View Rates."
Under "Select Your New Phone Number" pick "China (86)."
Select a number type. For Geographic numbers, you must also select a city.
If given a choice, select a number. The other option is "number will be provided upon activation."
Under "Enter Your Destination Number," select a country/ destination.
Enter your destination telephone number.
Click the "See additional info and restrictions" tab to view the conditions for the selected number.
Click the "View Rates and Select a Plan" tab.
After selecting the plan, consider whether to accept the three optional features: Rollover, Call Recording, or SMS Plan.
Click "Try for Free" or "Add to Cart."
Click "Checkout Now."
Fill out billing and payment information and click "I agree to Terms and Conditions."
Finally, click "Pay and Activate."
Doing Business in China
In order to do business in China, you first need to decide which market you want to enter and how you want to bring your business in. That aside, consider logistics such as office space, Chinese phone numbers, hiring locals, connecting with suppliers, and so on. Here we will look at the top cities in China that are open for foreign business:
Beijing
Beijing is the capital of the People's Republic of China and the second-most populous city in the country. The population of the Beijing metropolitan area is 24.9 million based on estimates done by OECD (Organization for Economic Cooperation and Development). Beijing is located in northeastern China. It has seven UNESCO World Heritage Sites: the Forbidden City, the Grand Canal, the Great Wall, the Ming Tombs, the Summer Palace, the Temple of Heaven, and Zhoukoudian, the latter being the cave system where "Peking Man" was discovered.
Beijing's primary economic engines are located in six zones around the city.
China's silicon village, Zhongguancun, is home to both established and startup tech companies.
Beijing Financial Street, on the west side of the city, features the headquarters of large state banks and insurance companies.
Beijing Central Business District has the city's skyscraper office buildings. Foreign companies and professional service firms occupy these buildings.
Yizhuang, the Beijing Economic and Technological Development Area, is an industrial park with pharmaceutical, information technology, and material engineering companies.
The Beijing Airport Economic Zone is home to logistics, airline services, and trading firms, as well as Beijing's automobile assembly plants.
The Beijing Olympic Center Zone is an area for entertainment, sports, tourism, and business conventions.
You can use Beijing virtual numbers to tap into this booming economy.
Shanghai
Shanghai is the most populous city in China with a 2017 municipal population over 24 million and a metropolitan area of 34 million. The city is located in the Yangtze River Delta on the mid-east coast of China, bordering on the East China Sea.
Shanghai is the commercial and financial center of China. It also has the highest cost of living of any Mainland China city. Financial services, retail, and real estate make up the majority of Shanghai's service industry. Shanghai has the world's busiest container port and a large shipbuilding base, notably the Hudong-Zhonghua Shipbuilding Group and the Jiangnan Shipyard. The city plays a key role in China's heavy industries including China's largest steelmaker, the Baosteel Group. Shanghai-based automaker, SAIC Motor, has strategic partnerships with Volkswagen and General Motors. In addition, Shanghai has the largest free trade zone (an area for offloading, re-processing, and exporting goods without customs authorities' intervention.) in China.
Tongchuan
Tongchuan is a prefecture-level municipality in Shaanxi Province with a 2010 population of 834,437. (A prefecture-level municipality is an administrative division between a province and a county.) It is centrally located in China. The basis of Tongchuan's economy is aluminum and chemical industries, building materials, coal, farm and food products, machinery, medicines, porcelain, pottery, and textiles.
Get a Chinese Phone Number with Us
Global Call Forwarding can provide your company with a Chinese phone number and additional features and services such as international call forwarding, call recording, time-based routing, and so on. Sign up today or speak with your global experts to learn more!