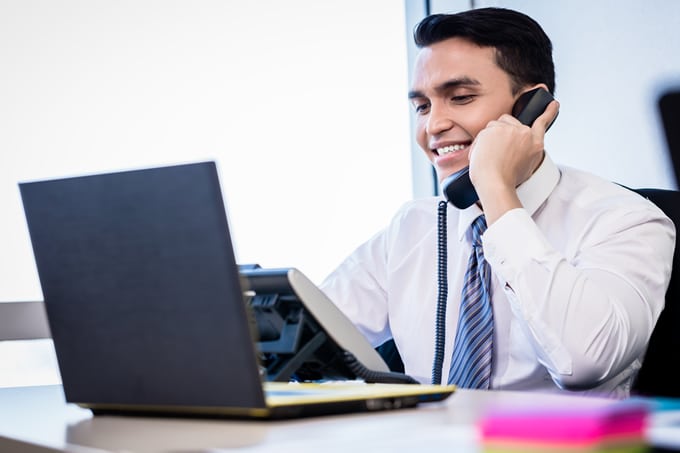 Indonesia has one of the largest economies in the world. In fact, Indonesia is a member of the G-20 major economies; it is the 16th largest economy in the world by nominal Gross Domestic Product and the 8th largest in terms of GDP (P.P.P) with a mixed economy, where both the government and private sector play significant roles. Indonesia is defined as a transcontinental country situated in South-East Asia, surrounded by more than 13,000 smaller islands. Can you just imagine how many potential customers and clients are waiting for your business to arrive? With Indonesia virtual phone numbers, you are covered!
Get Indonesia Virtual Phone Numbers to Grow Your Business Presence in Indonesia
Are you located outside of Indonesia but have customers, vendors, or business partners in Jakarta or Bali? If yes, then Indonesia virtual numbers are essential for your business. Start connecting with your customers and clients like never before! With Indonesia virtual phone numbers, you can now provide them with a local or toll free virtual phone number anywhere in Indonesia that will ring directly to your mobile or landline phone anywhere you are located.
Indonesia virtual phone numbers provide you with a local or toll free number that will give your customers the perception that you have an established business locally in Indonesia, giving them a convenient and reliable way of reaching you. It is a simple, better, and affordable alternative to having a physical structure in Indonesia without any need to purchase and install additional communication hardware.
Global Call Forwarding can provide your business with Indonesia virtual phone numbers which offer an efficient communication network between you and your customers within and outside Indonesia. This is all controlled using an online account management platform provided for subscribers.
How Indonesia Virtual Phone Numbers Work
Indonesia virtual phone numbers are specifically designed to forward incoming calls from Indonesia to single or multiple phone numbers anywhere in the world. After purchasing your Indonesian virtual number, any calls made by customers in Jakarta, Bali or anywhere in Indonesia are automatically routed via the online call forwarding management platform. All calls are forwarded to your mobile number, pre-arranged telephone numbers, or voicemail wherever you are. You can also choose to customize your settings and simply route calls anywhere in the world.
Indonesia virtual phone numbers come with advanced functionality to aid both small and large businesses. Some of the advanced features that you can choose from include:
1. Sequential Forwarding – This feature allows inbound calls from Indonesia to be forwarded through a list of pre-determined numbers which are listed by you. These numbers may include your landline or mobile number, department extensions, or business branches anywhere in the world. So whenever your local number is dialed by customers in Indonesia, it will ring through those numbers at concurrent intervals until a person picks.
2. Simultaneous call forwarding – Incoming calls will be automatically forwarded to multiple phones which are enabled to ring at the same time until a person picks up the phone. This advanced feature ensures you do not miss out on any business calls.
3. Call recording – This feature enables recording of incoming calls that can be saved, downloaded, and revisited at a more convenient time. Global Call Forwarding offers a free-of-charge downloading of recorded calls for one month.
4. Voicemail – Instantly get voice messages delivered to your mail inbox to ensure you never miss a call during times when you are on a tight schedule or when all phone lines at the office are very busy due to high call volumes.
At Global Call Forwarding, you can find more advanced features that will suit your business needs. Other features provided include; black and white list creation, advanced call forwarding, customized greeting, rollover minutes, and local ring-back tone, advanced IVR/PBX and more. As a subscriber, you are allowed to choose from these numerous features for an amazing communication experience.
What Opportunities do Indonesia Virtual Numbers Give Businesses?
Establishing a virtual number in Indonesia is absolutely doable online. The Indonesian Investment Coordinating Board is in charge of helping set up an international company, or PT PMA, in Indonesia. Unlike making an international call, Indonesia virtual numbers provide your company or organization an efficient, cost-effective communication platform to conduct business or trade conveniently with partners or vendors in Jakarta, Bali or elsewhere with clients calling you just as though they were making a local call.
Customers/Clients in Indonesia are more likely to call your business
Customers, clients, or vendors make choices that they are comfortable with when establishing business relationships. A local business number is proven to have preference over a long-distance number. This is due to callers not having to worry about incurring long distance charges when conducting business transactions. Having a local number in Indonesia does not only give a business presence in Indonesia, but it also affirms your credibility as a business.