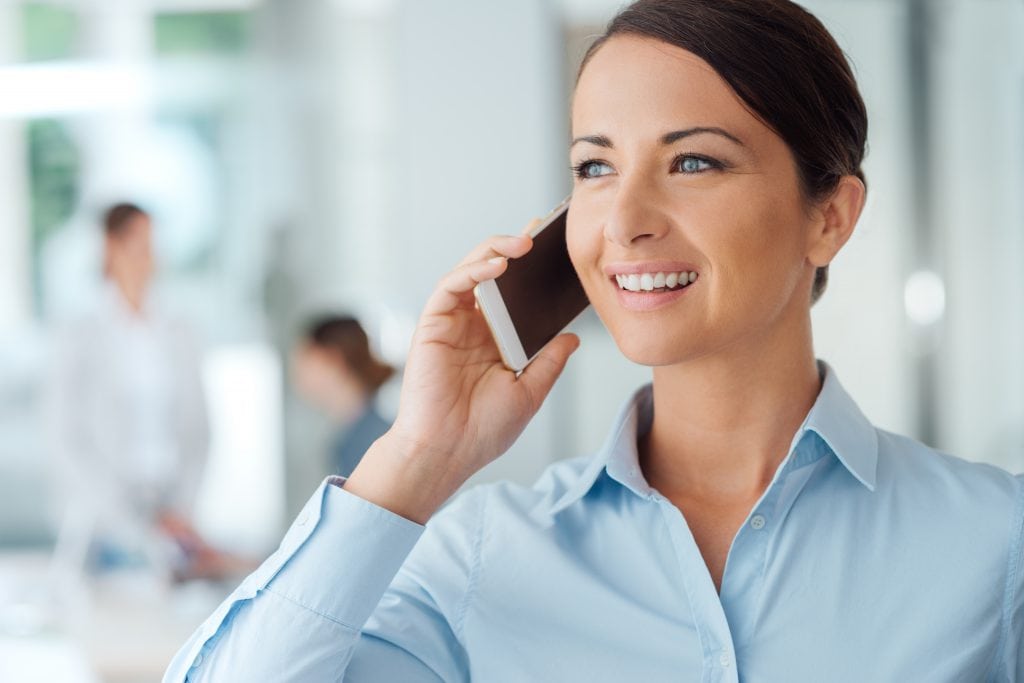 Everything is big in Texas. And this goes for business opportunities, too. With the largest number of cities ranking on CNBC's 15 Best Places to Start a Business in 2017, Texas has been recognized as a state primed from entrepreneurial pursuits. For those looking to tap into the 2nd-most populated state in the United States, businesses have an excellent option available to them, thanks to cloud computing: Texas virtual phone numbers.
In this article, we'll take a look at what virtual phone numbers are and why businesses that want to expand their presence in the booming Texas economy should purchase Texas Virtual Phone Numbers from Global Call Forwarding.
What is a Texas Virtual Phone Number?
Virtual phone numbers are phone numbers that allow you to dial and receive phone calls from a Texas number despite where your business is based in the world (encompassing all states, regions, and countries). This means that if you have a call center located in India, calls to and from your Texas virtual phone numbers are indistinguishable from "normal" phone calls in the area.
Texas virtual phones allow your business to operate in Texas without having to establish a physical presence in the state. With the advent of virtual offices and how many customers prefer to do business, entrepreneurs may never have to set foot on Texas soil or meet a customer face-to-face to provide them with products, services, and answers to customer concerns.
Because there are a number of highly customizable features that come with any of Global Call Forwarding's Texas virtual phone numbers, calls can be forwarded to any existing landline, cellular, or VoIP number across any device that your business regularly uses to handle incoming and outgoing calls. This significantly reduces training time, while also making the most of your pre-existing staff and equipment.
Best of all, once you have selected and purchased your Texas virtual phone numbers you can begin implementing them immediately — no wait necessary!
Why Choose Texas for Business?
For starters, Texas has the second-largest GDP (Gross Domestic Product) of the 50 states in the US, second only to California. If Texas had to compete versus countries worldwide, it would land as #12 between Australia and Canada (according to 2017 stats). One of the main reasons for this is because of Texas' welcoming attitude towards tech-oriented businesses and startups. Dallas, Texas has even been named the "Silicon Prairie" with a nod towards California's tech hub, while the state capitol, Austin has been dubbed the #1 place to do business in the world. For those that have Texas virtual phone numbers, there may be no easier place to find success than the Lone Star State.
Just to give you an idea of the Texas business climate, here are the top ranked Fortune 500 businesses headquartered in Texas:
Exxon Mobil
Phillips
AT&T
Valero Energy
ConocoPhillips
Energy Transfer Equity
Enterprise Products Partners
Sysco
The presence of top-tier schools and colleges in Texas also bodes well for entrepreneurship in the state, ensuring that the Texan workforce is both highly-educated and prepared for business. Additionally, other industries are equally flourishing thanks to the pro-business climate, including athletics, shipping/ distribution, and tourism. Finally, what makes Texas such a great location for doing business is that there is no state income tax and a relatively low cost of living. This ensures that Texas remains an ideal choice for businesses to establish themselves with minimal resistance. By using your Texas virtual phone number, your business can gain the benefits that have only previously been available to those organizations that were physically located in the state.
How to Subscribe to Texas Virtual Phone Numbers
Begin by visiting https://www.globalcallforwarding.com/. Once on the homepage, you'll see a number of dropdown menus. Begin by finding "Select Your New Phone Number" and select the country code, which is United States (+1).
Next, you'll select a number type. For Texas virtual phone numbers, you'll want to select "Texas" (SMS Optional).
A new dropdown menu will appear, prompting you to select a city and corresponding area code. (Depending on the availability and visibility settings, sometimes a number will be provided upon activation).
After you've selected your new Texas virtual phone numbers, you have to enter the destination number where your calls will be forwarded, including the country code and the exact phone number.
Then you will be given an option to view subscription plan rates for your Texas virtual phone number or try a free trial. Select an option that's right for your business model.
From here, you will enter your payment information and contact information, with a final review of your order before it is processed.
Once your selection is made and finalized, the team at Global Call Forwarding will help you with any inquiries you have. Contact Global Call Forwarding today to begin using Texas Virtual Phone Numbers!