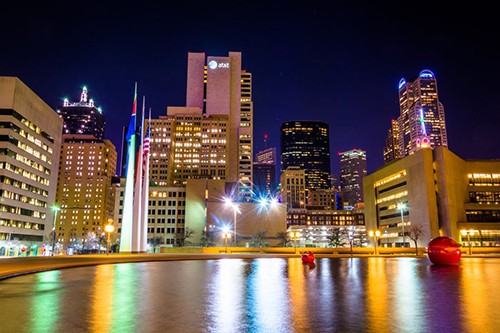 Additional Information about 469 Area Code.
Area code 214 was the original code for Dallas, Texas, and covered the northeast area from Fort Worth to Arkansas and Louisiana. However, due to a boost in population and employment in 1990, area code 214 was split off with 903. Gradually the 214 code was exhausted and split off with code 972. However, by 1997, again 214 and 972 were on the verge of exhaustion. This led to the introduction of 469 in 1999 as an overlay for the 214-972 area.
Dallas is home to a historic Arts District. And here, supporting the arts, you will find the Dallas Museum of Art, The Perot Museum of Nature and Science, and the Morton H. Meyerson Symphony Center. These establishments make Dallas a safe space for people who want to be involved with the arts.
Additionally, the Dallas Cowboys, "America's football team" originated from Dallas. They are most famous for their five Superbowl wins. The city's professional hockey team is the Dallas Stars, and their NBA basketball team is the Dallas Mavericks.