As a business, do you contact people in Tulsa, Oklahoma? If so, you most likely call phone numbers with a 539 area code. However, if your business is remote, your local business phone number doesn't have the same area code as the people in this area. Using a local phone number, though, to reach remote customers may seem challenging. But, there is an easy way to get a phone number with area codes of people in this area. And, this will allow you to do better business by having a local appearance.
Before you get your local phone number, you should learn more about the location, history, and details of this area. And, this will better prepare your business for success when servicing the people in this region.
Area Code Location
The location of area code 539 is most known for being the main area code of Tulsa, Oklahoma. But, it's also the area code for the entire northeastern part of the state. And, cities like Tahlequah, Broken Arrow, Jenks, McAlester, Muskogee, and more. Of all the cities with this area code, Tulsa is definitely the largest (population of just over 400 thousand). However, the entire area code services a total of 1,678,826 people.
The History of This Area Code
As far as the age of Oklahoma's area codes go, the 539 area code is relatively young. At first, in 1947, Oklahoma had one area code – 405. But, in 1953, came the introduction of a new code, 918. Until 2011, 918 served the northeastern part of Oklahoma. And, in 2011, the 539 area code became the first Oklahoma overlay area code. Now, the area's residents and businesses have phone numbers with both area codes, 539 and 918.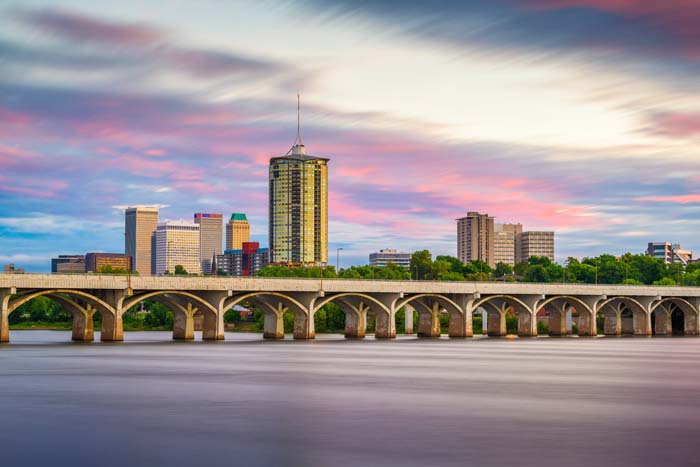 Details About This Area
While Tulsa is the largest city that the 539 area code covers, it's only 196.8 square miles in size. For comparison, this area code covers an entire span of 19,910.72 square miles. So, it's basically almost a quarter of the entire state and covers the whole northeast corner on a map. This part of the country is endearingly nicknamed the Green Country by its locals. This could be due to its rolling green hills. Or, its booming agricultural economy. This area code is situated in the Central Time Zone. So, people living here share the same time as other central states like Iowa, Alabama, and Missouri.
Life in the 539
Living in Tulsa has its pros and cons. Even though it is a metropolitan area, homes in this city are relatively affordable. It's reported that the average home cost is about $124,500. With a medium-income of almost $42k, many people in Tulsa can live their American dream and purchase a home. And, with bustling city life and lots of young people, there's plenty to do. Residents can enjoy fun activities like hiking, sports, arts, and live music. As far as cons, Tulsa is notorious for its high crime rate. And, there is severe weather, like ice storms in the winter and extremely hot summers, to contend with.
Doing Business in Tulsa with Vanity Phone Numbers
The best way to get a local phone number with a Tulsa area code is with a vanity phone number. These numbers can pair with your current business phone systems to easily reach people living in this region of Oklahoma.
In Closing
Tulsa is the second-largest city in the state of Oklahoma. Therefore, reaching people in this part of the state may be beneficial to businesses. If you need customers in Oklahoma, having a city of Tulsa phone number may be a helpful way to make your business available. This way, you can offer a professional business phone number that residents in this area can trust.
Ready to start calling people in Tulsa and surrounding cities? To choose your Oklahoma phone number, contact Global Call Forwarding today. And, create your own virtual phone number account with your own customizable features.