The 646 area code – New York City is located in the state of New York and data points to approximately 792,085 phone numbers with this area code. New York City is the largest city within this area code. Area code 646 overlaid with code 212 in Manhattan on July 1, 1999, at a time when the availability of 917 mobile phone numbers was becoming more scarce.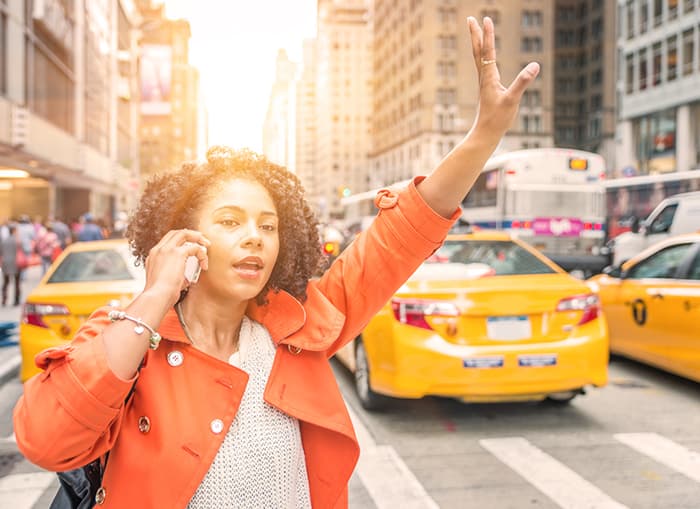 The 646 area code can be attached to both landline numbers and mobile phone numbers, as well as virtual phone numbers. The pace at which a city or state grows can, at times, be better understood by taking a look at its area codes. New York is a prime example of this. New York has an estimated 19 area codes with four of those serving Manhattan. In contrast, states like Delaware, Wyoming and North Dakota have a single area code serving the entire state.
New York as a Business Hub
Many flock to New York City for entertainment purposes, but many also turn to New York City for business interests. New York City holds the largest regional economy in the United States. Manhattan is where most of this is focused with bustling areas, such as the Financial District (FiDi) in Lower Manhattan, the business district of Midtown Manhattan, or the extremely sought after loft spaces of the Tribeca area. Manhattan is also home to many creative industries, such as media, fashion, and advertising. Owning a phone number in Manhattan, such as a 646 area code – New York City phone number, is just like owning a piece of highly coveted real estate. While the 212 area code continues to be the most highly regarded, because it was the original area code to be assigned to the area, new numbers are no longer available under it. 646 area code – New York City or the 332 area code phone numbers are available in its place for business or personal use.
More About New York City
New York City is the most populous city in the United States, with an estimated population of 8,622,698 (as of 2017) distributed across a land area of approximately 302.6 square miles. Located at the southern tip of the state of New York, the city is the absolute epicenter of the New York metro area. New York City is a global power city and has been dubbed the cultural, financial, and media capital of the world. The city exerts a large impact on commerce, research, technology, entertainment, politics, education, art, fashion, sports, and tourism. Home to the United Nations headquarters, New York City is an important center for international diplomacy.
The 646 area code – New York City and surrounding areas that make up New York City are considered the premier gateway for legal immigration to the United States. Close to 800 languages are spoken in New York, making it the most linguistically diverse city across the globe. Many landmarks and districts of New York City are known throughout the world and Manhattan's real estate market is among the highest priced in the world. Wall Street is located in the Financial District of Lower Manhattan and it has solidified New York City as both the leading financial center of the world and the most economically powerful city.
Establishing a Business in New York
For obvious reasons, New York City attracts entrepreneurs from all parts of the globe. It can be a tough market to compete in as a new business owner, but if played carefully, the benefits of doing business in New York City can far outweigh the risks involved. Experts indicate that some of the points one should pay particularly close attention to in establishing a new business in New York City are:
Careful hiring, possibly enlisting the help of a recruiter
If avoiding expensive rent for office space, be sure to make time for regular in-person meetings with your team as well as networking opportunities
Be innovative in carving out a niche and blowing away the competition
Be prepared to hustle
Take time to walk away from the hustle and ground yourself, so you can focus
These are just a few tips for a new business to survive in New York City. There is a plethora of information online and available through local organizations that support businesses within the city.
The 646 area code – New York City area and the surrounding areas that make up the entire scope of the city have a lot to offer residents, visitors, business owners, investors, students, and beyond. To make a business grow and last in this amazing city is something that is not to be taken lightly and to be able to enjoy the many cultural offerings of the city is the cherry on top.