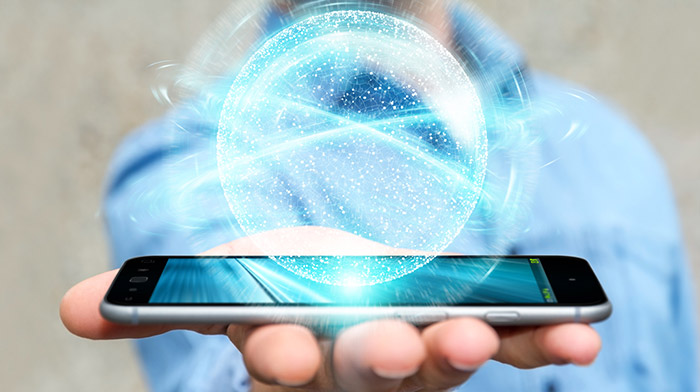 In this article, we will take a look at a number of business phone numbers that are available to organizations thanks to recent advancements made in virtual phone numbers.
Toll Free Numbers
Toll free numbers are virtually synonymous with business phone numbers. The reasons for this include getting a professional image, geographic agnosticism, and the fact that callers aren't charged for the privilege of contacting your business. Instead, using toll free numbers charges your business – the subscriber – instead of the caller. It is this gesture that makes toll free numbers an excellent choice for business phone lines.
ITFS/UIFN Numbers
If toll free numbers seem to be a viable choice for business numbers, you should be aware that they aren't always internationally-capable, which means they don't work when callers dial a virtual phone number from outside the country. Instead, these callers are going to be charged long-distance fees or blocked by their telecom service provider, which defeats the purpose of offering toll free calling in the first place.
There is, however, a workaround. By using ITFS numbers ("International Toll Free Service" numbers) and/or UIFN numbers ("Universal International Freephone Numbers"), your business can offer toll free calling in international markets that function just like "regular" phone numbers do.
Local Access Numbers
Another aspect of creating effective business phone numbers is by using local access numbers to specifically target markets in various countries, regions, and cities around the world.
Global Call Forwarding (GCF) has numerous local access numbers that are available in over 140 countries around the world, as well as the various regions and cities that comprise them. This means that your business phone numbers can be tailored to appeal to domestic audiences as you see fit. For instance, you may want to target the Dallas/Ft. Worth area (214, 469, and 972 area codes) versus using a toll free number that might be off-putting. Similarly, you can use Houston-based business phone numbers (281, 346, 713, and 832), and have both Dallas and Houston calls redirected to the same call processing center. By extrapolating this concept, your business can expand internationally in a similar fashion.
Vanity Phone Numbers
As you may be aware, business numbers can be used in your advertising and marketing campaigns. In fact, by using business phone numbers that have a visually appealing set of digits – referred to as "vanity phone numbers" – you can tie into marketing campaigns to enhance their effectiveness.
As a common example, you may you listen to a radio advertisement that uses a vanity phone number as part of its jingle, where a business phone number's digits correspond to letters, spelling out what the business is about and what it provides. Other usages of vanity phone numbers can include billboards, social media advertisements, print ads, and so forth. Anywhere that a potential customer can hear or see your vanity phone number, the more likely that the customer will dial your business phone number.
Add-Ons and Features
Perhaps the greatest feature of the technology behind virtual phone numbers in business numbers is the fact that business phone numbers can be augmented with various features and add-ons. These add-ons can significantly change how your business functions and processes calls.
For instance, using the popular add-on called "call recording" enables your organization to record and review inbound and outbound calls made through your phone numbers. Not only can this greatly enhance how your company extends its customer service policies, but it also brings your company in alignment with regulations a number of international organizations that demand certain industries (i.e. finance, investing) to uphold.
Then, there's another valuable add-on called "time of day routing." Just as the name implies, time of day routing redirects calls to various destination phone numbers of your choosing depending on the time that an inbound call is placed. The most popular usage of time of day routing is to make your business accessible 24/7, 365 a year. When callers decide to reach your business phone number outside of business hours, you can set those calls to reach another call processing center in a favorable time zone or you can have calls placed into a low-priority voicemail, where staff members can process the call when they are available.
Of course, adding the add-on "CallMeClick" enables your business phone number(s) to join the growing trend towards a "mobile-first" future, where the majority of online business interaction is handled on mobile devices. When using CallMeClick, visitors to your websites only need to click on a link to automatically begin calling your business and speaking with a representative (or navigating through a directory system). This is a powerful concept for many businesses that want to bridge the gap between the digital world and speaking with a human customer service rep.