---
Which Healthcare Services Can Benefit from Call Recording?
Here's a list of common medical and healthcare services that can profit from a call recording software: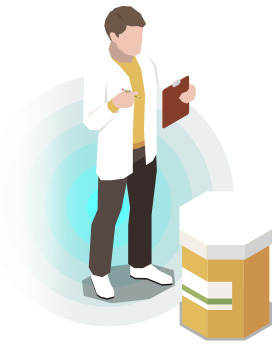 Clinics
Dental practices
Care centers
Hospitals
Insurance and claim management
Patient care and wellness
Online and virtual patient care
Therapy and rehabilitation
Mainline, established pharma companies
Pharmaceutical companies
Corporations focused on research and development
Clinical trials
Medical services centers
Whether your healthcare service is a start-up or a small business or a large corporation with multiple offices, you can use call recording to keep track of callers and offer better service.
What Can Your Healthcare Service Achieve with Call Recording?
Whether you subscribe to a medical answering service or handle calls in-house, a call recording software can be used to document calls and record important customer information. Your healthcare service should invest in call recording to:
Handle and record new patient information
Schedule appointments
Provide information to medical professionals and clients
Clinical trial screening
Reduce errors
Conduct performance analysis
Review recordings as part of training new employees
Protect against liabilities
Collect feedback
Document therapy and advice offered through phone conversations
Record transactions and payments
Medical and healthcare services are busy atmospheres. And so, it is not always conducive to take notes (by hand or typing into your CRM) while on a call. This can, at times, lead to miscommunication or missing important details. Call recording can reduce liability by increasing accuracy by documenting and storing calls.