It's impossible to talk about California without talking about its rankings, which consistently put it above entire countries. California has a larger population than any state in America. It has the second and fifth most populated urban regions in the United States. Los Angeles is the second most populated city in the U.S., while Los Angeles County is the nation's most populated county. California's economy currently stands as the largest in the U.S.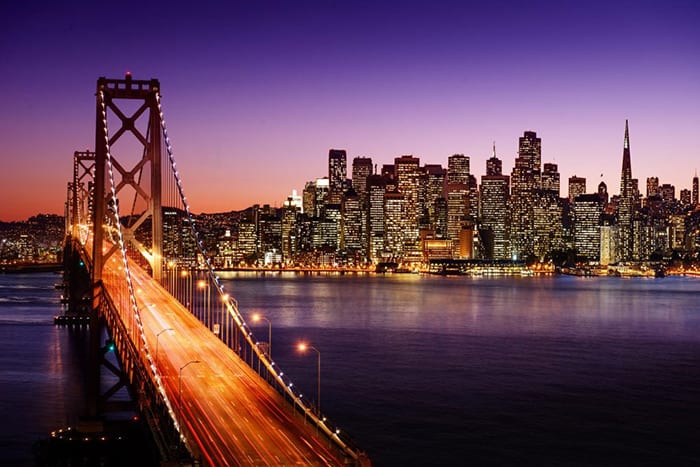 California is so enormous and so economically vital that if it were its own country, it would have the 5th largest economy in the world, and it would be the 36th most populated country. Los Angeles County alone is more populated than 42 other American states.
Part of this thriving economy originates in Silicon Valley, which includes cities like Palo Alto, Santa Clara, and Sunnyvale. This region, known for its technology and home to 39 Fortune 1000 businesses (along with an untold number of startups), has the third-highest GDP per capita in the entire world.
Bring Your Business California
Getting your business into California doesn't just expose your product or services to the people of California. Due to the state's extensive reach and the number of places it borders, your company is going to be exposed to many different people. California borders three states, the Pacific Northwest, an ocean, a desert, and it shares a border with Mexico. This presents many different opportunities for reaching customers.
Climate, Population, and Education
California boasts some of the most attractive weather found in the world. The entire state serves as a destination for those pursuing outdoor activities, ranging from hiking to surfing, biking to whale watching, and so many more. Because of California's size, climate and temperature depend on where in the state you are located. Higher, mountainous regions like the Sierra Nevada mountains have snow in the winter and are considered arctic in temperature. Other areas are subtropical, and some are vast, hot deserts, including the popular tourist area Death Valley, which is considered the hottest location in the world. The Northwest sees its fair share of rain, while the desert areas see very little.
Population
Businesses need people to buy their products or services, and California has plenty of people to fill that need. It is estimated that the 2018 population of California will reach 40 million. This is due not just to rising birth rates, but an influx of people from throughout the world.
Of course, a large population doesn't help grow business if it's not educated, and California is home to some of the most respected colleges and universities in the world. California's own state constitution requires that a certain amount of funding be set aside for K-12 public education.
The public higher education system is actually comprised of three systems: The University of California, the California State University, and the California Community Colleges system. The public system is complemented by well-respected private universities like Stanford, and the California Institute of Technology.
This focus on education has paid off for California's population as there are more millionaires in California than any other state. The state also boasts the best credit scores of any state.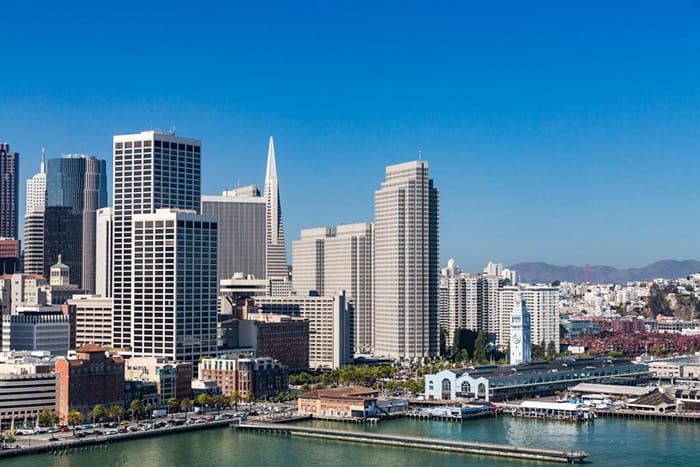 Recreation in California
As you may expect from a population and region of this size, there are so many things to do in California that it is impossible to name them all.
Nature seekers will find refuge in Redwood National Park, home of some of the tallest trees in the world, as well as Sequoia National Park, Death Valley, and parts of Yosemite National Park. California's seemingly never-ending coastline provides some of the best and most famous beaches in the world, including Venice Beach, home to bodybuilders, street performers, artists, and cyclists. The Big Sur Coastline offers 90 miles of some of the most scenic coast in the world. The Lake Tahoe area offers excellent fishing, sailing and jet skiing.
Of course, man-made attractions are everywhere as well. Most notable among them are Disneyland, Universal Studios, and the Golden Gate Bridge, which spans over a mile in length. The San Diego Zoo is the largest zoological membership association in the world. The famous island prison Alcatraz, is open for visits from tourists who are interested in checking out a spooky piece of American history. San Francisco's famous cable car system (often touted as a "moving historical landmark") is still in operation.
California has more professional sports teams than any state (greater Los Angeles alone has seven major league teams and San Francisco Bay has seven). The state has hosted both the winter and summer games. The Rose Bowl, the oldest college bowl game, is held in California and Los Angeles is scheduled to host the 2028 Summer Olympic Games.
And of course, there is the moviemaking and film industry in Los Angeles. The famous Walk of Fame has more than 2,500 stars honoring Hollywood legends, and visitors can walk around the famous TLC Chinese Theater, which opened in 1927. The Chinese Theatre remains a working movie theater, and guests have the option to experience a guided tour.