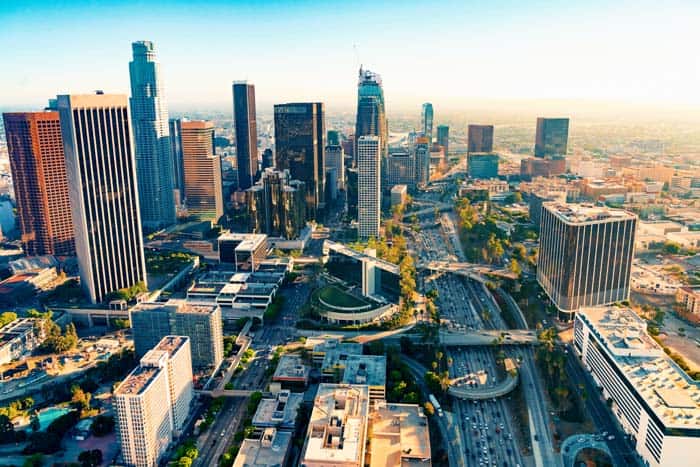 During the growth of the Internet, it was assumed that electronic communication would kill the telephone. More than two decades on, the telephone system not only continues to survive but has also undergone a modern facelift, thanks to technology.
While emails and live chat exist, on one hand, the telephone system also exists on the other. Technological innovations have only made telephone communication more accessible and functional, especially for small businesses.
Virtual numbers are one such modern technological innovation that lets small businesses easily stay in touch with their international customers. Regardless of the location of the company, Los Angeles virtual phone numbers make it convenient to maintain communication with clients and customers in LA. It's so easy and affordable that hundreds of businesses and startups around the world are getting hooked on this service.
Why Use Los Angeles Virtual Phone Numbers?
The mention of Los Angeles brings to mind pristine beaches, expensive property, and Hollywood movies and pop culture. Los Angeles' hospitality industry is its biggest source of revenue, and this is one of the brightest avenues of business in the state. Sectors like healthcare, technology, real estate, and construction are also booming and have been enjoying profits, while adding more jobs.
This is the ideal time for business owners to invest in the LA market with Los Angeles virtual phone numbers. There are several flourishing industries in the region, and no matter which sector you decide to invest in, the use of Los Angeles phone numbers is highly beneficial. It is a very cost-effective way to add additional business, while testing markets to verify how lucrative they may be to your business.
These numbers are useful when creating and maintaining physical offices in a different country or region is not possible, or the best use of your company's budget. Using virtual phone numbers makes it easy to maintain a relationship with customers, partners or affiliates in LA. With Los Angeles virtual phone numbers, companies can route incoming calls from LA to a physical phone number anywhere in the world.
When to use Los Angeles Local Business Phone Numbers
Businesses mainly use call forwarding services for efficient customer care. Los Angeles virtual phone numbers are also used when a business wants to reach more customers in the LA region. When you have a local number for a region, you can easily list your business in the local business directory to get more visibility in that city. Potential customers who find you through an online or offline search can reach you on these Los Angeles virtual phone numbers and talk to you directly, irrespective of your location.
Los Angeles virtual phone numbers are useful when a business plans to expand in the LA market and seeks to connect with prospective partners.
After you advertise your intention, interested people easily reach you on these numbers and communicate their ideas to you. Many businesses also use toll-free numbers for customer service and other purposes. But unlike toll-free numbers, Los Angeles virtual phone numbers allow for remote communication, and they help businesses gain a local presence in a particular region. This fosters a sense of familiarity and trust between the business and the caller.
Advantages of Los Angeles Phone Numbers
The directness of telephone communication always scores over electronic communication. There is no undermining the myriad benefits of using Los Angeles phone numbers. The very first benefit is the international call forwarding service. When you subscribe to a service for Los Angeles local business phone numbers, the calls made to these local numbers are routed through a virtual PBX system to your company landline or mobile number.
Callers from the Los Angeles area are charged at local rates when using these numbers. There is no hardware installation required, and even if your office is overseas, call forwarding routes calls to your company phone. A completely digital system, the service is affordable and easy to use. There are various other features that come with the service, such as call recording, scheduling, and voicemail options. These can be configured to work on one or more numbers.
Cost-efficiency, portability, and multi-functionality are three major benefits of this service. International calls can be made at local rates with Los Angeles virtual phone numbers. Regardless of your location, these numbers can be used easily and conveniently to receive calls from your LA customers. You can configure the number where these calls are to be forwarded, and also direct them to go straight to your voicemail. There is also the option for call recording, video, and conference calls.
Digital call forwarding is an asset for your business. To make sure you have experts guiding you in your purchase of this service, get in touch with Global Call Forwarding to start learning more about the amazing benefits of Los Angeles virtual numbers.