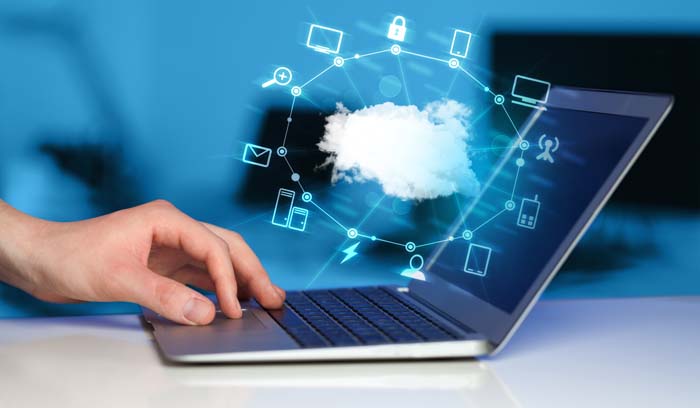 Have you wondered what a cloud phone system for business is, how it's used, and the benefits associated with it? If so, read on to learn how to transform your business with Global Call Forwarding today.
What is a Cloud Business Phone System for Business?
A cloud phone system for business is essentially a method of audio communication that uses cloud computing to route calls around the world seamlessly. Taking the place of traditional landline communication and reliance on the associated service providers, a cloud business phone system for business uses service providers that specialize in cloud-based communication, such as "virtual phone numbers," "cloud phone numbers," and more. The instantaneous nature of communication via the cloud allows businesses to operate more efficiently, employing automation and direct routing capabilities. 
Now that you understand the basics of what a cloud system is, here are some key benefits for businesses. 
What Are the Benefits of a Cloud Phone System for Business?
A cloud phone system for business enables your business to make itself more available for your customers, no matter what time they decide to contact your business.
Let's consider the following example of a business that uses a cloud phone system for business versus one that doesn't:
Imagine that you have a company based in the United States with regular business hours between 9AM – 5PM Eastern Standard Time (EST). If a caller in London decides to call your business during your hours of operation, there are only 3 hours of overlap when ordinary business can take place. However, with Time of Day Routing, an add-on to a cloud phone system for business, you have the ability to support your callers better. It routes calls made outside of regular business hours to other destination phone numbers located in more favorable time zones. This can be a tremendous help for answering a customer's inquiries. If your business didn't use time of day routing, those non-overlapping hours would be either sent to voicemail or left unanswered, losing out on potential business opportunities that are easily rectified.
Depending on your business model, a completely optimized cloud phone system can take the place of traditional methods of business expansion, such as establishing a brick & mortar presence in a new region or country. By using automated transaction processing, your cloud phone service can serve as a gateway for customers to take care of their business over the phone or through an automated directory service (PBX, or Private Branch Exchange). Methods such as virtual offices and virtual locations are becoming the norm for modern businesses, so having a cloud phone system in place can make establishing a business presence as simple as subscribing with Global Call Forwarding.
Implementing a Cloud Phone System
Cloud phone systems are easy to implement for nearly any business model. First, cloud phone systems don't require any fancy hardware or special equipment. Instead, any device that has audio capabilities and the ability to connect to the Internet can be used. Second, setup is simple and straightforward, which saves time training employees and staff members on using the system properly. Also, cloud phone systems can be customized according to your needs and are easy to scale as your business and usage grow.
There are a wide variety of cloud phone numbers to choose from. Thanks to Global Call Forwarding's extensive service, subscribers can choose from local access numbers, toll free numbers, DID numbers, UIFNs, ITFS numbers, and vanity numbers. All of these different virtual numbers are available with their own particular usages and advantages.
For instance, using vanity numbers in your marketing campaigns can draw in new customers to your business. This works by incorporating a memorable visual component that inspires customers to reach out. Toll free numbers can offer a way to broaden your audience by footing the bill of calls made to your number. This can give your business a professional look, which builds stronger brand awareness.
Cloud Phone Numbers from Global Call Forwarding
Global Call Forwarding offers cloud phone numbers in a wide variety of locations around the world, including 140+ countries and countless cities. This means that your cloud phone system can accommodate callers from nearly any part of the world and enable limitless conversation. For businesses that combine their cloud phone systems with outbound calling, they gain the ability to reach customers directly while having a familiar phone number appear on their caller ID. This makes it substantially more likely that new callers will pick up the call.
For individuals, such as freelancers and entrepreneurs, a cloud phone system for business also presents a wide variety of benefits. Preserving a functional work-life balance is something that many new business owners struggle with, particularly those that have demanding schedules. As mentioned before, a popular add-on for entrepreneurs is Time of Day routing, which can be used to automatically route calls to a voicemail during non-business hours or while on vacation.