Any business owner would like to grow and expand the company to new shores. And when the country happens to be rich in natural resources, the business is sure to thrive there. So let's talk about Bahrain.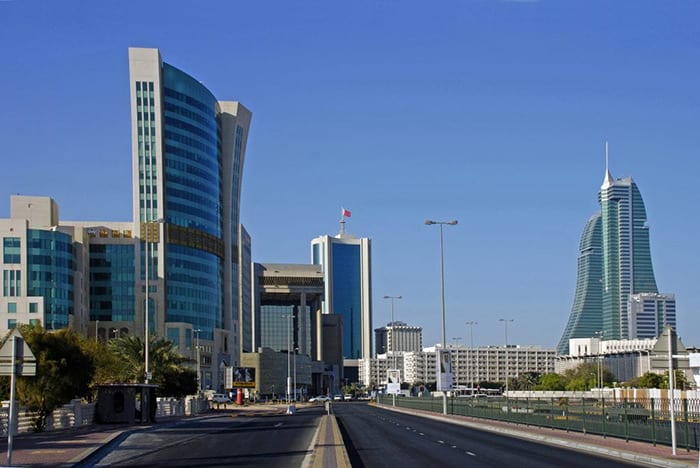 Bahrain is one such place that every business owner covets. Located in the Middle Eastern archipelago, flanked by Saudi Arabia and Qatar, it is a land of sunshine and wealth. Despite being an Arab country, it is known for being Western-friendly and more socially liberal than other nearby nations, such as Saudi Arabia. Authentic Arab culture and modern lifestyle peacefully coexist in this country.
Needless to say, thier oil reserves have made it rich, and attracted foreign investors. While Bahrain was fortunate to have discovered oil before most of the other countries in the Gulf, it will also be the first to have the oil run dry. However they is aware of this, and it has already made efforts to diversify its economy and shift the dependence from oil to other industries.
The smallest country in the Gulf Cooperation Council (GCC), Bahrain is picturesque with its natural beauty, and it draws thousands of visitors from Western countries who love the beaches and the warmth. Bahrain might be small and often overshadowed by its neighbors, however, its diversity and liberalism make it ideal for starting or expanding a business. Besides oil, Bahrain has a number of other sectors contributing to the GDP. Some of them are tourism, transport, finance, and metals.
The Gulf countries have become business hotspots for the West. They are rich in natural resources, they are wealthy, and they have a progressive environment for commerce. Since Bahrain is more Western-friendly than most other Gulf nations, it has attracted investor interest in the last few years, though it has a long way to go before it matches Dubai, Abu Dhabi, and Qatar.
There are a lot of factors that make Bahrain ideal for business. Whether you are big business or a startup, the following reasons are why investing there is a stellar idea.
Economy
The first reason to do business in Bahrain is always the economy. The country has seen decent economic growth in recent years, and even though the economy is small in Bahrain, it is prosperous and thriving nevertheless. Bahrain occupies a central location in the Middle East, which gives it excellent access to the international market. The Gulf is home to over 100 million people, and Bahrain is often the fastest route into the region.
Additionally, Bahrain enjoys a free economy, making it even more conducive to business. The country has a free trade agreement with the US, and trade agreements with several other nations. The US and Bahrain are close allies, with the latter being home to the US Navy's fifth fleet. Trade is strong in Bahrain, and some of its trading partners include the US, Saudi Arabia, the UAE, UK, Germany, Japan, and France.
Industries
Several multinational companies are located in Bahrain, and foreign investment is strongly encouraged by the government. Bahrain has world class infrastructure which is a positive for those doing business there. Since it is comprised of islands, there are causeways providing connectivity among them to make business easy and accessible. Besides, Bahrain has a tax-free economy, with a net income exceeding that of many European countries. This is very alluring to anyone who wants to start a business.
Besides oil, Bahrain's industries include banking and financial services, aluminum-smelting, and ship-repair. There are duty-free industrial areas providing great opportunity for businesses. The telecommunications system in Bahrain is highly advanced and contributes to the growing success of the region.
Location
Bahrain enjoys a central location, because of which several multinational companies have established offices there. Some of the famous companies located in there include American Express, Investcorp, Citicorp, and Gulf International Bank. Besides the location, Bahrain also has a fast-growing real estate market, owing in part to the massive foreign investment. Bahrain also has the most promising real estate market in the entire Gulf region.
Lifestyle
Unlike other Arab countries, Bahrain has a somewhat progressive and Western-friendly lifestyle – they are trying to compete with the UAE which is a challenge since Dubai and Abu Dhabi have seen the most prosperity as a result of the tourism segment. The cosmopolitan environment and relaxed social structure make Bahrain popular not only among the region but also internationally. English is the business language spoken. Even though it is essentially an Arab culture, there is also a healthy blend of traditions and modernism that lend to the appeal. The languages, cuisine, and culture make Bahrain an incredible destination for both business and pleasure.
Though incredibly friendly to outsiders and foreign businesses, Bahrain has some challenges that should be kept in mind for those interested in expanding there. Foreign investors need to be very cautious as many business activities are prohibited in the region, and some activities are restricted only to nationals of the country. Thorough research into the business climate of Bahrain is recommended before starting a business there.