Beijing is the capital of the People's Republic of China. It is also the world's second most populous city proper, as well as the most populous capital city. Located in northern China, Beijing is governed as a municipality under the national government and is comprised of 16 rural, urban, and suburban districts.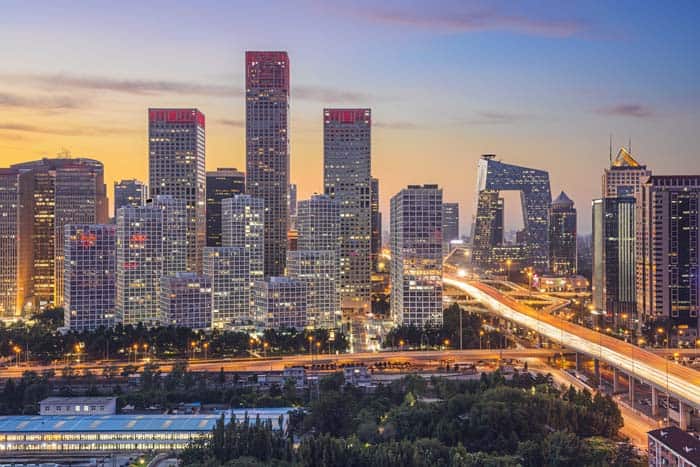 More About Beijing
Beijing very much offers a combination of both modern and traditional architecture and offers a richness in history, which is represented through its global influence in education, history, culture, technology, economy, and politics.
With regard to urban population, it is the second-largest city of China, second to Shanghai, and it is well established as the nation's political, education, and cultural center. Most of China's largest state-owned companies are headquartered in Shanghai and it is also a major transportation hub with five ring roads, nine expressways, eleven national highways, nine conventional railways and two high-speed train networks converging in the Capital city. The Beijing Capital International Airport has been named the second busiest airport in the world since 2010.
Municipal government is regulated by the local Communist Party of China (CPC) and is led by the Beijing CPC Secretary. The local CPC is responsible for the issuance of administrative orders, the collection of taxes, management of the economy, and the direction of a standing committee of the Municipal People's Congress for directing local government and making policy decisions.
Beijing has 16 districts, which are then divided into 273 administrative units (119 towns, 5 ethnic townships, 125 sub districts, and 24 townships).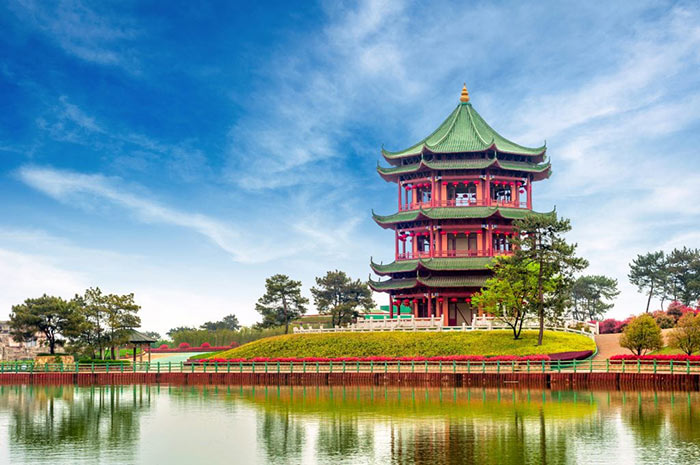 Economy of Beijing
As of the year 2016, it's nominal GDP was $386.45 billion USD, which made up approximately 3.45 percent of China's GDP. Due to the large number of state-owned enterprises in Beijing, the capital has been named the city with the most Fortune Global 500 company headquarters in the world in recent years.
As far as prominent sectors in Beijing, the city has an economy that is dominated by the services sector, followed by the manufacturing and construction sector as well as the agriculture and mining sector. The services sector in Beijing is well diversified with wholesale and retail, information technology, professional services, residential real estate, commercial real estate, and the scientific research sector all contributing significantly to the economy.
In addition to ranking high in population within China, Beijing also ranks among the most populous cities across the globe and has been known for these high levels of population for centuries. Migration has been credited for great population increases across the capital and working-age persons now account for close to 80 percent of the population in Beijing.
People who are native to Beijing speak the Beijing dialect. Rural areas of Beijing, however, have their own dialects.
The headquarters of China's military forces are based in the Capital city of Beijing. The Central Military Commission, which is the political organ that oversees the military, is housed inside the Ministry of National Defense, which is located next to the Military of the Chinese People's Revolution in the western portion of Beijing.
The China National Space Administration oversees China's space program and that is also based in Beijing.
Doing Business in Beijing
For businesses looking to venture into Beijing, there are a plethora of relevant issues to research before one begins. In March of this year, the Beijing Municipal Administration of Industry and Commerce, the Commission of Development and Reform, the Tax Bureau, and other bureaus related to business practices in Beijing, issued a number of policies and guidelines in an effort to make it simpler to do business in Beijing. Some of the guidelines put in place are aimed at simplifying procedures, reducing the cost of doing business in the Capital city, and offering greater transparency with regard to the government's involvement in business practices.
According to the World Bank Doing Business report, the new guidelines recently implemented for Beijing will allow for manual transactions to now be completed online, procedures to be streamlined and shortened in length, with a great reduction in costs. These adjustments are aimed at attracting a higher number of foreign investors and, with these changes, Beijing is expected to lead the way for similar reforms to be implemented across China.
Foreign investors are encouraged to review the changes that have been made to see if they will prove to be beneficial for their organization. China's overall investment landscape is expected to be altered, as changes similar to these become common across other municipalities throughout the nation, and this sets a tone welcoming a greater number of foreign investors.
For anyone looking to expand globally into Beijing or anywhere else throughout the world, Global Call Forwarding carries Beijing virtual local numbers and toll free numbers with SMS to email, voicemail to email, and call recording, as well as a range of other additional features to help facilitate communication between one's headquarter areas and any new market a company is planning to expand to.