The nation of Brunei is located on the north coast of Borneo, in Southeast Asia. It is surrounded by the Malaysian state of Sarawak except for its coastline on the South China Sea. Brunei has both humid subtropical and tropical equatorial climates.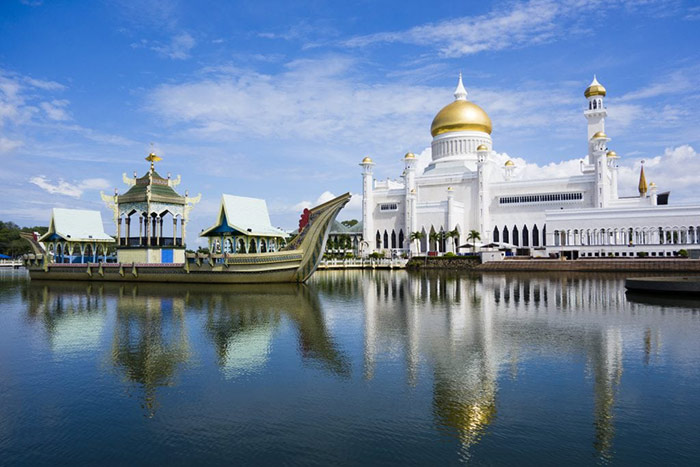 The mountainous regions in the east are prone to heavy rainfall. Most of the country, however, is flat coastal plain.
Brunei is a sovereign state governed by Sultan Haji Hassanal Bolkiah. The nation has two forms of law. One is based on English common law with some significant changes. The other is the shariah legal system. This deals mainly with Muslim divorce. Brunei became self-governing in 1971, in all areas except defense and foreign affairs.
History of Brunei
Brunei's early history is recorded in documents dating as far back as the 6th century AD. Back then, the country was part of the Sumatran empire. Despite Brunei's small size, during the 15th and 16th centuries, it was a leading power throughout Borneo and the Philippines. Brunei's power began to weaken when the sultan lost the Sarawak territory in 1841 which later resulted in the region becoming a British protectorate. During WWII, Brunei fell under the Japanese regime until 1945, when the country was liberated by Australia.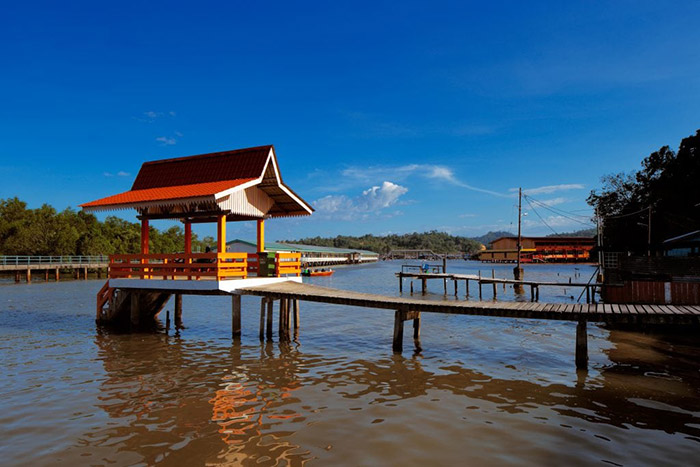 Brunei's Culture
Brunei has a multiethnic culture in which the Barunay have the majority of political power. Traditions within other ethnic groups are social, cultural, and linguistic rather than regional. The country's official language is Malay, though English is used in business. Other languages spoken include Philippine, Chinese, and other South Asian languages. Many inhabitants of Brunei are bilingual.
Over half of the population of Brunei lives in and around the capital, which is Bandar Seri Begawan. Other major towns include Tutong, Muara, and Seria. Over the past two decades, there has been significant development of infrastructure surrounding the capital. Highways and roads connect settlements in the three main surrounding districts.
When it comes to communication, Bruneians are more comfortable with an indirect style. When conversing, people are rarely direct with each other, particularly if the topic of conversation is a sensitive one. Often, things may be expressed as a question even when the person is making a statement.
In Brunei, public displays of affection between people of the opposite sex are considered to be obscene and offensive in the religious sense, though holding hands is acceptable. Speaking loudly in a private conversation is considered to be rude, as is staring.
Bruneians are very proud of their ethnic cuisine, which is influenced by neighboring regions like Indonesia, Malaysia, Singapore, and Thailand. Meals tend to be spicy and are usually accompanied by noodles or rice. Alcohol is prohibited in Brunei. Popular Bruneian dishes include:
Serongeng Padang: This dish is comprised of pieces of chicken fried in garlic and wrapped in pandan leaves.
Udang Sambal Serai Bersantan: This dish is made of prawns cooked in coconut milk with added chili.
Beef Rendang: This dish includes tender pieces of beef cooked with a coconut and lemongrass sauce.
Bruneians love to dine out, and there are many restaurants throughout the capital city and surrounding areas.
Brunei Attractions
Brunei is a beautiful country with many popular attractions including:
Ulu Temburong National Park: Known as the "Green Jewel of Brunei," the park is a mecca to nature and wildlife lovers. It covers 550 acres of pristine rainforest.
Seri Senangan: This wide beach borders the Tutong River. It's home to beach restaurants overflowing with tasty seafood.
Kuala Belait: This destination is renowned for great food, plenty of shopping and the Tudong Saji evening bazaar.
Economy of Brunei
Brunei's economy is mostly founded on its exports of natural gas and crude oil. The country's non-petroleum industries include agriculture, forestry, fishing, banking, and construction. Over the past few years, Brunei has been experiencing something of an economic recession. This has been largely due to a slump in oil prices and reduced production because of extensive repair work on some of the most important oil wells.
Since 2009, Brunei has been promoting a national halal branding scheme to draw Muslim customers from within the country and abroad. Under the scheme, manufacturers are allowed to use the Brunei trademark on their products.
Doing Business in Brunei
Of the Association of Southeast Asian Nation (ASEAN) countries, Brunei is considered to be an easy country to do business with and is open to foreign investors. The country ranks within the top five most competitive ASEAN economies. However, there are some challenges facing foreign companies who wish to do business there. These include limited access to financing, ineffective government bureaucracy, and a small labor force.
Brunei is a safe country to visit and it is a popular destination for historic attractions, dining, shopping, and ocean diving. The country has a relaxed atmosphere and lends itself to an immersive cultural experience.