The People's Republic of China
China, which is officially known as the People's Republic of China (PRC), is a unitary sovereign state located in East Asia. It is also the world's most populated country and is approximately 9,600,000 square kilometers (3,700,000 square miles) and has the highest number of neighboring countries worldwide. Governed by the Communist Party of China, the government controls 22 provinces, four direct-controlled municipalities, five autonomous regions, and Hong Kong and Macau, which are the special administrative regions.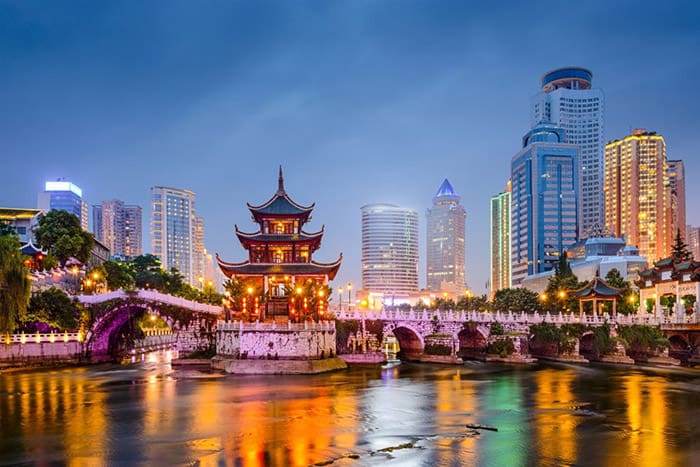 For some time, China's political system was lead by hereditary monarchies, but the system has since experienced growth, breakage, and re-unification a number of times.
Economic reforms were introduced in China in 1978 and since that time, the economy in China has remained one of the world's most rapidly growing. In 2016, it was the world's second-largest economy based on nominal GDP and the largest in the world when examining purchasing power parity (PPP). China is the world's largest exporter of goods and the world's second-largest importer of goods.
The Climate in China
The climate in China is mainly comprised of dry seasons alternating with wet monsoons, which lead to extreme temperature shifts between the winter and summer seasons. The nation is one of the 17 most diverse countries in the world according to Conservation International. The country is home to an excess of 551 species of mammals, 424 species of reptiles, 1,221 species of birds, 333 species of amphibians and over 32,000 species of vascular plants. Approximately 840 species of animals are considered threatened, vulnerable or in danger of extinction in China, mainly due to human activity. The human activity that is causing this harm is pollution, poaching, and habitat destruction.
China has been suffering from severe environmental deterioration and pollution for decades, with regulations in place for protection that are poorly enforced. China is the world's largest emitter of carbon dioxide. The country is also suffering from severe water pollution and other forms of environmental pollution. Despite these ongoing issues with deterioration and pollution, China is the world's top investor in renewable energy and a top investor in the commercialization of renewable energy.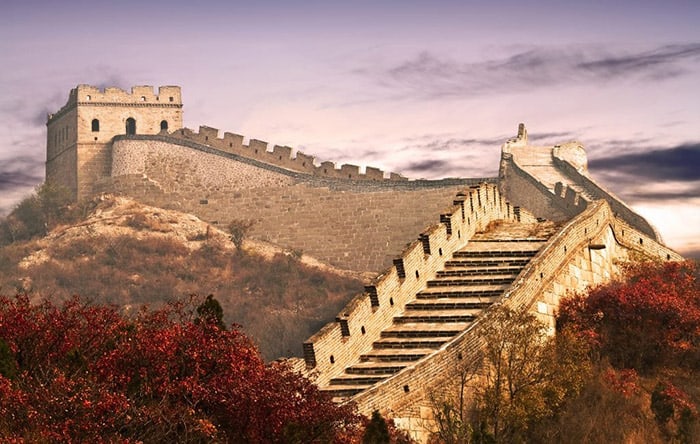 The People's Republic of China currently has diplomatic relations with 175 nations. The country also has 162 embassies. In recent years, China has been increasingly involved in aiming to establish free trade areas and other agreements with neighboring countries. In 2001, China became a member of the World Trade Organization (WTO) and the nation is also a founding partner of the Shanghai Cooperation Organization (SCO). China has also worked towards strengthening ties with the South American countries of Brazil and Argentina and is now the largest trading partner with Brazil.
Within the nation, there has been expressed concern regarding the need for social and political reform. Economic and social controls have seen change, while political freedoms are still tightly controlled.
With regard to ethnicity and language, China officially recognizes 56 distinct ethnic groups and as many as 292 living languages. The government of China is officially atheist and freedom of religion is offered by the country's constitution, but religious organizations must still attain official approval. Confucianism and other conservative cultural philosophies have heavily influenced culture in China since ancient times.
Expand Your Business in China
Although China represents an attractive market for expansion for a number of reasons, the country is still largely misunderstood. Boasting a massive population of consumers who carry little to no debt and have money to spend, Western brands have been very successful in the Chinese market. United States businesses can also benefit from partnering with a Chinese company in order to boost their supply chain through the use of China's advanced manufacturing industry. If you are looking to expand your company into China or contemplating moving the manufacturing portion of your existing business to China, there are a number of things to keep in mind. Here are a few:
Enter plans for collaboration with a long-term goal in mind
Consider and heavily research cultural differences
Respect the viewpoints of the Chinese culture
Understand and accept that all companies in China are connected to politics (government agencies are involved in everything)
Create any sales pitch and marketing materials to relate to Chinese values
Hire local experts (market experts and skilled translators) to guide you through your expansion into this new market
Communications
A key factor to invest money and time into is communication. Communicating with consumers as well as local experts who will be guiding you through the process of expansion is key. In order to do that, one must first establish a means of communication. Global Call Forwarding sells China virtual local numbers and toll free numbers with SMS and Email capabilities, as well as other features, including ringback and call recording to assist you and your business in establishing a solid means of communication, which will prove to be the catalyst for a successful business of any kind.