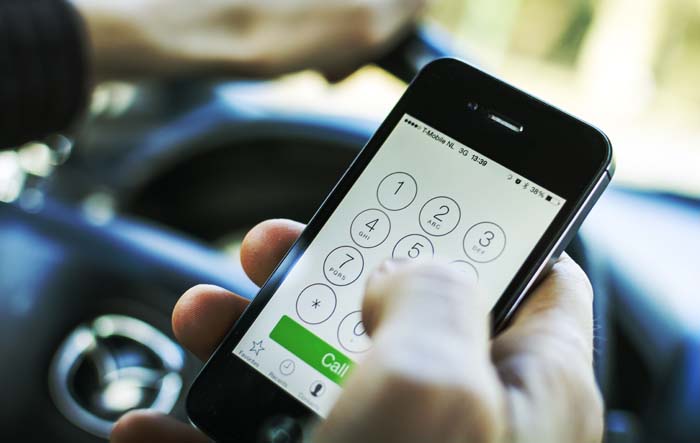 There are a lot of aspects involved in running and managing a business. Thanks to Global Call Forwarding, you can buy a phone number online quite easily. Getting a reliable number that can be used internationally, or which can connect you to potential customers around the globe is as easy as following a few steps.
Here's a step-by-step guide to the setup process for starting your free trial with your new online number.
How to Buy a Phone Number Online
On the Global Call Forwarding pricing page go to the box on the left column, labeled "Select Your New Phone Number."
In the top box, enter the country where your customers will be dialing your number. For example, if you are a U.S. company but want to establish a number that customers in Australia can use, you would select "Australia." This feature allows you to establish an online number that is local or toll-free and easy to use for your international customers.
Selecting an Online Number
You don't have to get a phone number that is local to another country. If you simply want a phone number that can be used in the same country that you or your business are in, just select your home country.
Select the type of online number that you want from the next dialog box. "Toll-Free" will allow customers to use your number for free. "Geographic" will allow you to buy local phone numbers that are targeted to a specific region or city, and "National" will establish a number that can be used in the entire country you selected.
Specific Details About Number Types
If the United States is the selected location, "National" is not available as a selection. For countries where toll-free is available, that option will appear as an option in the box as well. Toll-free (mobile-accessible) will also allow your customers to reach you via mobile phone.
The third dialog box will automatically populate with a list of possible phone numbers you can choose. Select the one that appeals most to you.
Make sure to click "See Additional Info and Restrictions." This will bring up an information box, giving you more information about whether your selected number can be dialed on mobile phones, whether it can be dialed from other countries, and other important information about the number you're choosing. If you want an option that the number you've chosen doesn't have, you can always switch the type of phone line you selected in the second box.
Choosing The Destination Number
The destination number is your designated phone line. This is the number that will receive any calls made to the phone number you selected in the left-hand column. Just enter your number in the dialog box underneath "Enter Your Destination Number." The destination number can be changed at any time through your control panel. You will also have the option to set up call forwarding rules and multiple forward-to numbers.
Click "Try For Free" and you'll be ready to start choosing your plans!
Choosing Your Plan and Features
A list of possible calling plans is available when you get a phone number online, and they will appear on the page. Don't worry — you're not billed for any of them during your free trial. You're just choosing the plan for your online number if and when you choose to continue after the free trial ends. Click "Select for Free Trial" under the plan that you want.
Below the available plans, you'll see a box labeled "Select Optional Features."
If you want extra options, Global Call Forwarding offers rollover minutes, call recording, and SMS (text messaging) plans. If SMS messaging is not available, you can always re-select a mobile phone number type from the "select your new phone number" box at the top of the page to make this feature available.
The Option of Features
Simply click the box next to the option for a full explanation of the selected feature and any additional costs. If you aren't sure you want additional features included, they can always be added at a later date.
To Complete the Signup Process
Enter your information into the boxes at the bottom of the page. Make sure to note whether you are a personal user or a business user.
Click "Try For Free," and you'll see a breakdown of what your monthly cost will be once your free trial ends. Click "Proceed to Final Step." You'll then be prompted to put in your payment information. Remember that you will only be billed for your online number once your free trial ends.
Congratulations! Just like that, you have now learned how to get a phone number online. Your customers can use this number to call you from anywhere in the world. Make sure to check out all the other great features that Global Call Forwarding Offers to make your life easier, and your business more efficient!