---
Healthcare Services That Can Benefit from This Service
Whether you are a medical answering service or a healthcare service that handles inbound and outbound calls in-house, an IVR service can help organize incoming calls so you can better serve your callers and clients. Healthcare services that can use IVR include: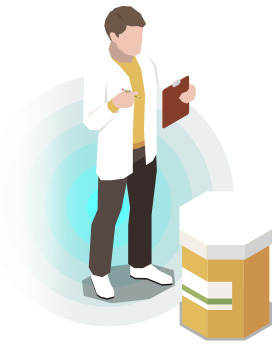 Care centers
Clinics
Clinical trials
Corporations focused on research and development
Mainline, established pharma companies
Dental practices
Hospitals
Insurance and claim management
Medical services centers
Online and virtual patient care
Patient care and wellness
Therapy and rehabilitation
Businesses of different sizes can use this service to create an organized phone system that supports and enhances customer support efforts. Callers who find their concerns resolved quickly and easily are more appreciative of the business and will recommend their services to others.
What Can You Achieve with an IVR System?
Customers and patients call healthcare services for a variety of reasons: to request information, refill prescriptions, schedule appointments, and more. It is important therefore to be able to handle inbound call volumes and provide them the information and assistance they need. Here are some ways your healthcare service can use IVR:
Collect new patient information
Schedule appointments
Provide drug information
Collect feedback
Process payments
Record prescription refill requests
Perform basic clinical trial screenings
Register complaints and issues
File insurance claims
Provide recall information, and more
Keep callers up-to-date with important and essential information, process requests and payments, and more with an organized and manageable system. And watch as more and more callers will develop trust in your service. Take advantage of additional useful communication tools for healthcare services to help your business further.