---
Which IT Services Can Benefit from Outbound Calling?
The information technology (IT) industry uses computers and computing technology to store, transmit, receive, and manipulate data. Such information and processes can be used in a variety of industries and businesses. Here are some of the services that the IT industry has to offer: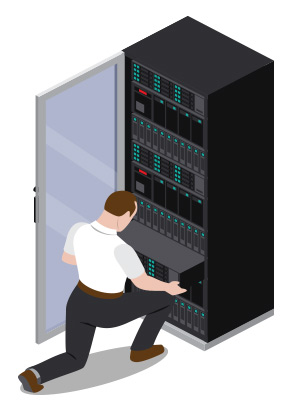 IT and Data services
Tech companies
Cybersecurity
Programming services
Network services
Tech support
Web design and maintenance
Data storage
Cloud computing
Content management and delivery
Communications
Analytics and reports
Business automation
Software and hardware services
Companies providing these services can use outbound calling to attract new customers while also maintaining good relations with current or past leads.
How Can Outbound Calling Benefit Your IT Company?
IT companies can increase efficiency and productivity with an outbound calling software. Your sales team can connect with multiple prospects and drive up sales. On the other hand, your tech support team can reach out to new customers, help them set up new services, troubleshoot common problems, and more. This way, you'd be growing your customer base by bringing new clients on board while retaining past clients efficiently. Here are some particular points of importance: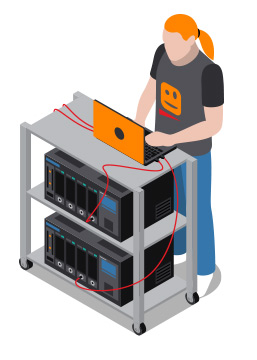 Increase brand awareness
Offer tech support
Generate sales and leads
Welcome new users
Follow-up on recent purchases
Survey the market
Assist in setting up new systems
Welcome new customers
Troubleshooting services
Cross-sell or upsell current clients
Gather surveys and testimonials
Offer important service updates
Send out renewal reminders
Collect payments, and more
Outbound calling is highly beneficial to businesses looking to expand their services and reach. And this is because with outbound calling from a cloud-based phone service provider, you can override your caller ID and switch it for a local number instead. For example, your business is in New York, United States, but you have clients in Mumbai, India or the UAE. You can purchase local virtual numbers to those specific places and have your caller ID display the Mumbai number when calling Mumbai, or the UAE number when calling UAE. Local numbers increase the chances of prospects answering calls because they recognize the number as local and not international, and possibly scammy.