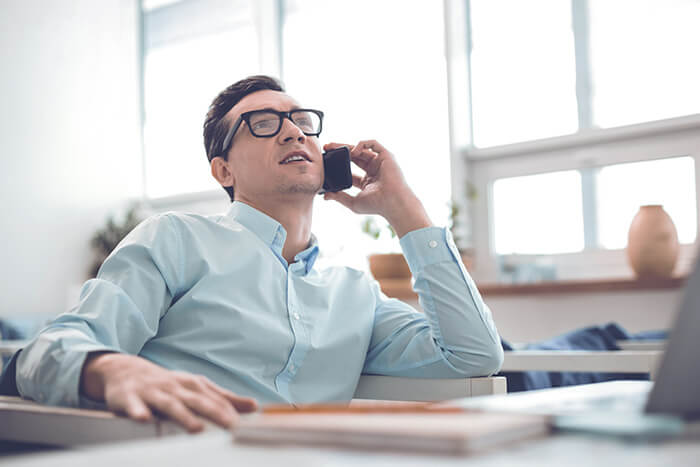 Launching and running a business takes a lot of thorough planning in establishing the brand's identity, working out all of the logistics, adjusting product and service offerings, selecting locations and markets in which to offer your product or service, and much more. Despite all of the technological advances and an undeniable need for businesses to have an online presence for their brand, there is still a very real need for phone numbers for businesses.
Every Business Needs a Phone Number
Even businesses that are run exclusively online need a phone number. While a business' clients or customers may not typically pick up the phone and call the business, the business may need it for other reasons, such as signing up for various services like web hosting. Many owners of home-run businesses begin by using the phone number they already have, whether it may be a mobile phone number or their home landline phone number. There are, however, a number of advantages to setting up phone numbers for businesses that are strictly for use of the business. Some of the advantages include:
Maintaining business and personal phone numbers as completely separate. If they are kept separate, a business owner does not have to worry about determining whether an incoming call is for business or personal purposes each and every time the phone rings.
Tax deductions for your business expenses are another reason to establish phone numbers for businesses rather than using a personal phone number for business purposes. Tax deductions related to phone use are fairly simple to track. The Internal Revenue Service looks down upon the intermingling of business and personal expenses and accounts. If a business owner does opt to use a personal phone number, they are only able to deduct the direct business expenses versus having the ability to deduct the entire amount of the monthly bill for phone numbers for businesses.
Options for Business Phone Lines
There are a number of options with regard to what type of line to use for phone numbers for businesses. They include:
Landline – Before cell phones were ever introduced, options for phone numbers for businesses were fairly limited. A business owner that was running their business from home had the ability to add a second phone number, which could have a special and distinct ring to it, to their existing phone line or they had the option to have a second phone line activated in the home.
Mobile Phone – In today's day and age, almost everyone has a mobile phone. Mobile phones are easy to use and allow people to be accessible from almost anywhere across the globe where they are able to get phone service. Much like a landline, a business owner can get phone numbers for businesses linked to an existing phone service or use an exclusively-online service to create phone numbers for businesses that are automatically forwarded to the business owner's mobile device.
Other business phone service options could be to purchase a prepaid wireless plan that will allow a user to pay for calls as they go or use a virtual phone number service, which will allow a business owner to establish a local phone number or a virtual toll free number for use with their business.
Modernizations to Long Distance Calling
In the past, long-distance calling represented a significant expense for some business owners. In the early 2000s, long-distance phone companies competed with one another over consumer business by offering lower rates than their competitors. From the time that unlimited long-distance for a single fee was introduced, the great majority of long-distance callers had transitioned to this option. This decreased the cost of long-distance calling significantly for business owners. Today, a decision must be made whether to use an existing phone line for any long-distance calls for business and later determine what portion can be tax-deductible for business expense purposes. There is also the option to use a completely different phone line for business purposes. The easier alternative seems to be to establish phone numbers for businesses that are completely separate from any existing personal lines, as they have the ability to deduct the entire amount of the bill.
Yet another decision that needs to be made in relation to business numbers is whether to have a local number or a toll free number. Though this may not be one of the most critical decisions a business owner may make, it is still a very important one. It depends on the individual needs of the business and whether it will make more sense to offer a local phone number or a toll free phone number to customers, clients, and any other business contacts.
Toll free phone numbers for businesses are great because they allow your customers to contact your business from anywhere and not incur a charge for the call. Offering a toll free number is also a good way to give a business a large-scale feel.
Local phone numbers, on the other hand, give a business a more accessible "hometown" feel. What is referred to as small-town customer service is very appealing for some types of businesses, as it communicates a more intimate, one-on-one type of customer service.
Upon careful consideration of a business' specific needs and goals, owners of a business have many important decisions to make in establishing the business' identity, creating a brand that will last, and achieving success. Selecting phone numbers for businesses is one of them.