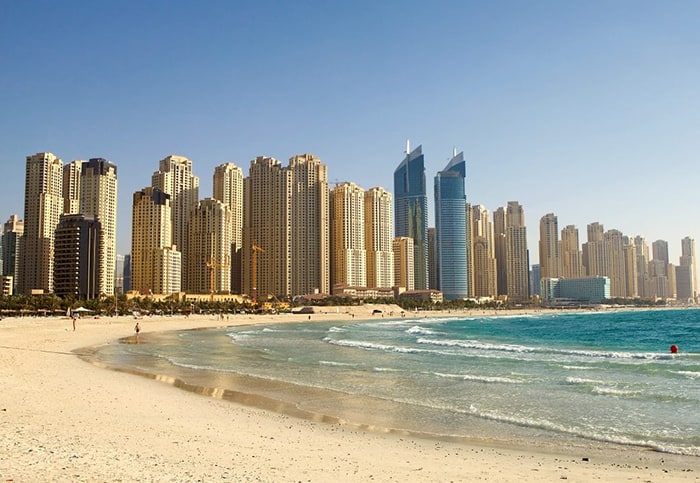 Buy a Dubai virtual phone numbers and forward incoming calls to any phone in the world. Dubai phone numbers start with the country code +971, followed by 4, and are free to call from within Dubai.
It is next to impossible to sustain a business without technology. However, while newer apps and technologies to improve communication are on the rise, several companies still use telephony for most communication needs. Businesses still need to list a phone number and cater to the needs of their customers and clients to ensure smooth operations.
If you own a business and intend to make it global, you can now resort to virtual phone systems, which offer the same experience of using a telephone line but with added benefits.
Today, more and more business owners are pressing buying virtual phone numbers and this service is available in most countries. If you plan to grow your business in the UAE, you should buy a Dubai phone number.
Reasons to Buy a Dubai Phone Number
There are several reasons to buy a Dubai virtual phone number. It is quite helpful when you take business operations to the UAE and want to grow the operations fast. The economy of Dubai is poised for growth, but you also need to get a good understanding of your prospective customers' mindset for your venture to prosper.
The benefit is a virtual number which is like local Dubai number will appear more credible to target buyers. The effect will be much better than what you get using a typical toll-free number. So, you should buy a Dubai Phone number and give wings to your business venture.
Analyzing the Economy of Dubai
There is no denying that Dubai is among the most sought after markets for several midsized companies and MNCs. Apart from oil and natural gas-related industries, other sectors like telecommunication and media are also thriving in Dubai. The private sector economy of Dubai has been growing since last quarter of 2016, as per available data. As per the data, wholesale and retail sectors have been performing well. This basically indicates solid GDP growth in 2017.
Financial experts opine that Dubai economy will obtain a GDP growth of 4 percent in 2017 despite the sluggish global economy and declining crude oil prices. The existing companies are doing well, and there is scope for more players as well. So, it could be the right time for your company to grow your business in Dubai. But, before starting business activities there, you should buy a Dubai Phone number and watch your virtual presence increase.
Dubai is an incredible place and if you are not there you want to be there!
Dubai Phone Numbers for Business or Personal Use
A Dubai virtual number is the easiest way to set up and manage the operations of a business set up, while not being physically present in the company. These numbers are easy to set up, and open up a world of opportunities for your business to prosper.
Whether your company deals with leather products or sells peripherals for laptops, winning customer trust is something that should be your primary goal. When you purchase a Dubai number for your business, your clients and customers will be under the impression that you have a physical presence in Dubai.
Differentiating a virtual number from a local phone number is rather impossible. Customers will dial out a virtual number that has the same format as a local number and will also be charged only local rates. Dubai virtual numbers can be linked to any number you provide- landline or mobile. This will ensure the customers will always be able to reach you even if you do not live in the country. If you buy a Dubai Phone Number for your business, it will be beneficial both for you and target buyers.
Even when you have no business in Dubai or plan to extend operations there, using Dubai virtual numbers can prove to be helpful. If you have relatives and family in Dubai, and wish to remain in constant connect, a VoIP or chat app may not be the best option.
Simply, buy a Dubai phone number and you can stay in contact with your family and friends no matter where you live. They can dial your number like they would dial a regular phone number, and the calling experience will be no different from calling a local Dubai number.
How do Dubai Virtual Phone Numbers Work?
You may have some initials doubt about buying a Dubai phone number for your business. It is therefore important that you understand the core methodology behind the working of these numbers. Virtual numbers work on internet based cloud technology. The VoIP-based setup ensures the numbers connect smoothly and the users get the feeling of using local phone numbers, at both ends. There is no loss of call quality and absolutely no missed calls or call drops whatsoever. The automated call forwarding works flawlessly, and your business communication needs are met.
Choose the Best Dubai Phone Number Provider
Before getting a Dubai virtual number, you should ensure you are picking the right service provider. You can buy a Dubai Phone number from quite a few operators. Contact us for further details on the many exciting packages and help on setting up a Dubai phone number for your business or personal use.