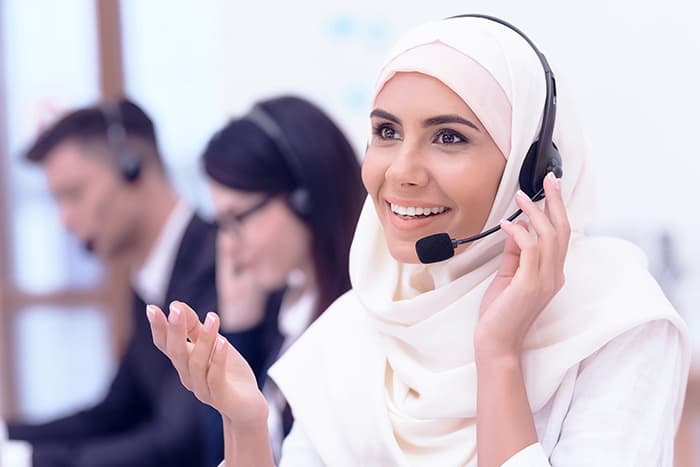 Once you realize all of the benefits that a digital line could provide for your business, it is time to get your Dubai virtual number from Global Call Forwarding.
To get started, choose a phone number in a local area code, for example, the city of Dubai in the United Arab Emirates (UAE). Of course, you may add additional lines at any time with Global Call Forwarding.
With Dubai virtual numbers, you can greet incoming callers by automatically forwarding the phone calls to one or many phone lines. This service is both efficient and professional because callers will be directed to the right line every time automatically and without confusion.
When you provide Dubai virtual numbers to your local UAE clients, there is no need for them to be directed from number to number, which means they will get less waiting times.
You can enjoy the freedom of digital lines while incoming callers can enjoy your improved customer service. This is a win-win situation on both sides.
This will also save time for your employees and teams who are answering calls. More than that, you can personally take calls from anywhere, whether you are at home, in the office, or on the go.
How Dubai Virtual Numbers Can Boost Sales
When you are an entrepreneur or the owner of a company, it is important to stay on top of growth. There are always new ways to make internal adjustments to streamline your processes. For those who have small sales teams, or sales teams that could use some improvement, Dubai virtual numbers may help with your international reach.
First, your brand will be able to maintain the image of an established corporation. Giving your sales team the right tools, such as a Customer Relationship Management (CRM) software will help them with making notes about incoming callers that are potential clients.
Global Call Forwarding allows your sales teams to be available from anywhere, even if they travel frequently.
If you have sales employees who are in different parts of the city, state, or country, we offer services that forward Dubai virtual numbers to a line of your choosing depending on their time zone, days of the week, and times during the day. Your sales employees will never miss out on an opportunity because of a late-night call again.
Global Call Forwarding also offers voice messages to your potential future clients when they give you a call. When used in tandem with our other advanced features, we can meet the growing needs of your company to stay up to date in the 21st century.
The Economy of Dubai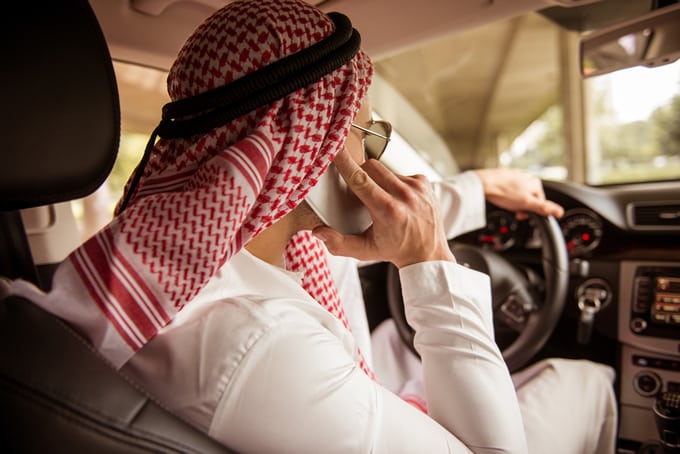 We know that Dubai virtual numbers are well worth their value when you consider the current economy of Dubai.
Currently, the United Arab Emirates has many large export partners. They include Japan, Germany, the United States, China, India, Singapore, Thailand, and South Korea, among others. Their primary exports include natural gas, crude oil, chemicals, food and beverage, and equipment, including equipment used for large machinery.
For Dubai specifically, the city has made its mark because of the many business leaders who thrive there. Frequent visitors may notice large amounts of funding going into construction, including residential areas, hotels, corporations, and new attractions. This is because Dubai is planning for even more growth in the future.
Since they introduced the Dubai International Financial Centre (DIFC) back in 2004, they have since become a hub for innovators. Dubai is always trying to diversify towards a more service-based economy so that they may be global leaders in tourism, finance, and real estate for the future.
Dubai virtual numbers will allow your sales teams, marketing gurus, and other company partners to focus on a city that is expected to thrive in pretty major ways over time.
Choose Global Call Forwarding to Improve Profitability
Missed calls mean missed opportunities. Allow your business to reap the benefits of virtual phone numbers in Dubai. Global Call Forwarding is invested in your success.
When you are not chained to a landline, your representatives have the time to take care of the company's needs while still responding to incoming calls. With our helpful features, calls can ring at the same time or in sequences to cell phones, office phones, or your home phone. You are able to forward UAE calls to voicemail, email, custom menus, fax to email, and call waiting.
You can choose to use just a few of these features, or a combination of them together.
Run your company, manage your time well, and stay ahead of the competition all with one all-inclusive service. With us, there are no contracts and no hidden fees so that you can get connected right away.
When you are able to make yourself more available to your clients and inquiries, you will be able to gain more profitability. Millions of virtual numbers are called every day. Get your Dubai virtual numbers with Global Call Forwarding.