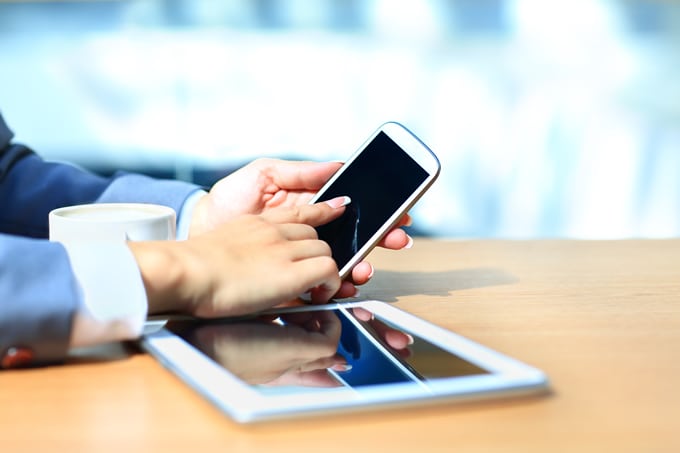 Taking the leap into a foreign market is not easy. It requires plenty of forethought and a comprehensive understanding of the current economy. While advisors may readily be available to guide businesses through the mountain of paperwork required to set up a business in the United Arab Emirates, telecommunications are often an afterthought.
At Global Call Forwarding, we help businesses establish themselves in the UAE long before they open a brick and mortar location or begin doing work with customers in the region. We do this by helping business buy UAE phone numbers for their company. Whether a business is setting up a call center in India for customers in Dubai, or is interested in expanding their products to a new market in UAE, our phone numbers enable greater growth.
Prior to discussing the importance of buying a UAE phone number, we'd like to take a moment to discuss the economic foundation of UAE and what new and seasoned multinational corporations can expect from doing business there.
UAE's Local Economy in a Global Marketplace
The UAE is one of the most important Arab nations on the planet. Their economy ranks second only to Saudi Arabia in regards to foreign exports, oil production, and economic growth. Customs and traditions dictate much of the business practices in UAE, and patience is needed on the part of westerners attempting to secure partnerships with UAE businesses. Many of the large corporations are owned and operated by families, and passed down from generation to generation.
Some of the most important sectors and industries in UAE include the tourism and service industry, crude oil exports, construction, material production, aerospace manufacturing, military product development, petroleum and natural gas.
High-end tourism is also extremely important for the UAE economy. With the advent of the world's leading hotels, resorts, and shopping centres, UAE benefits greatly from international tourists. The growth in these sectors has contributed to UAE's $570 billion GDP. Massive construction growth since the late 2010's has also greatly increased the economic stability of the country and expanded its influence in surrounding Arab nations.
Familiarity and respect for local customs is a must for any business attempting to expand to UAE. Without proper respect for these customs, outsiders will be quickly pushed aside in favor of those who do respect them. This is one of the reasons that many businesses choose to buy a UAE phone number. When customers and contacts recognize the phone number sequence they are calling, they are more likely to trust the business on the other end.
Why Should Businesses Buy UAE Phone Numbers?
To establish trust and credibility in any foreign country, businesses must be willing to do what it takes to engage their new marketplace. At Global Call Forwarding, we aid businesses in doing just that. When businesses buy UAE virtual phone numbers, they position themselves for clear connection and communication with UAE customers. For example, if a business wants to establish their call center in India, but their headquarters are in America and their audience is in UAE, they need to buy a UAE phone number.
Foreign phone numbers often make customers hesitant to call. That's something most businesses simply can't afford.
On the other hand, small businesses often buy UAE phone numbers to establish themselves in UAE before they physically open a store. Marketing within the country and creating brand recognition is much more difficult when no local number is accessible. When businesses buy a UAE phone number, they create a connection with their customers that would have otherwise been impossible.
Whether enabling businesses to reroute calls without tacking on expensive fees to their customers or simply establishing their name in UAE, UAE phone numbers provide several benefits to businesses in this market.
Advanced Service Options for UAE Phone Numbers
In addition to helping businesses buy UAE phone numbers, Global Call Forwarding also extends a range of free advanced services. Each service is completely customizable for businesses in any sector. Whether a business is in need of a local UAE phone number, a toll free number for international business, or is seeking a vanity number to increase branding, we extend the necessary services.
Our advanced call forwarding also prevents unnecessary hassle associated with some online calling services. When businesses buy a UAE phone number from us, we forward the call internationally to any location of their choice.
In addition, we also have the largest selection of local and toll free numbers around the world. This enables businesses anywhere on the globe to connect with the customers and contacts they need to quickly. Governed by affordable rates, the advanced service options and international call forwarding services we provide prove greatly beneficial to small and large businesses alike.
Businesses who would like to buy UAE phone numbers can benefit from exceptional call quality, easier accessibility to their customers, and increased marketability in UAE.