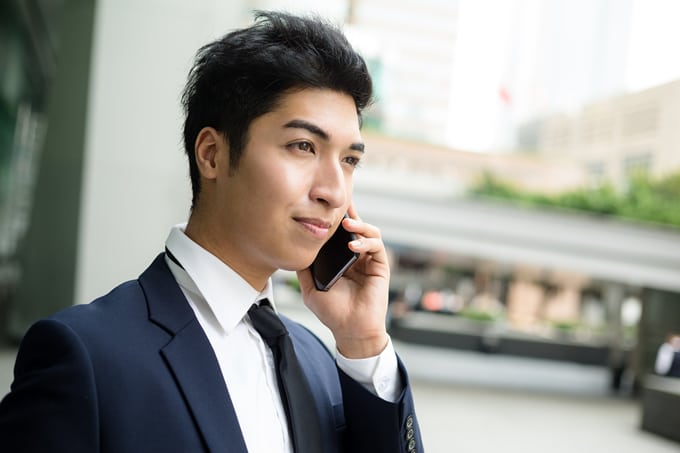 Hong Kong is one of the greatest business destinations in the world, with an open economy that highly encourages entrepreneurs and companies to invest in this Special Administrative Region (SAR) of China and make it their home. This has resulted in Hong Kong regularly ending in the top five overall of the World Bank's Ease of Doing Business list. If you are testing the waters and deciding to make up your mind whether to make the move or not, a Hong Kong free call forwarding number will allow you to establish yourself and your company locally before you fully commit.
Free Market Economy
The free-market economy of Hong Kong is responsible for the high economic standards it enjoys, but it also makes it vulnerable to slowdowns because it is exposed to the ups and downs in global trends. By not imposing tariffs on imported goods, not having quotas or dumping laws, it makes it the ideal destination for manufacturers from around the world to sell their goods in Hong Kong or re-export it to other destinations.
As the global economy continues to slow down in 2017, its reliance on foreign trade and investments will make Hong Kong vulnerable to the volatility in the financial markets. But it ranks number 17 in GDP per capita (PPP) at $58,100 for 2016, making it a place with a consumer base that has a considerable amount of disposable income. With household consumption at 65.5 percent and a services-based economy that makes up 92.8 percent of its GDP, it still represents a great business opportunity. And having a Hong Kong call forwarding number gives anyone looking to establish themselves there access to this large middle-class consumer base.
Infrastructure
What makes Hong Kong a great destination is an infrastructure with the most efficient government and business environment. This is responsible for it coming in first on the IMD World Competitiveness Ranking for 2016, higher than Switzerland, the United States and many of the great economies of the world.
The study looks at business efficiency, financial sector, innovation and effective infrastructure, which is essential, especially when it comes to digital technology. With a strong network infrastructure, the Hong Kong call forwarding number you purchase or any of the other digital services you deploy for your business will be delivered with a reliability you will need to keep up with your competition.
Phone Call Forwarding and Business Continuity
Business continuity is an organization's ability to continue providing and delivering products or services even when it experiences a disruption. These disruptions vary depending on the company, which can be anything from a manufacturing plant stopping production to a business losing its on premises communications solutions. The Hong Kong call forwarding number you get from Global Call Forwarding will ensure the continuity of your business when it comes to communications.
With more than 20 years of experience and an infrastructure that is supported with a network of Tier 1 carriers, your Hong Kong call forwarding phone number will remain operational no matter where you are. This type of availability is critical not only for the highly competitive market of Hong Kong, but for any other location in the world.
Toll Free Call Forwarding Technology
The Global Call Forwarding technology and the system it has in place have been designed to give businesses of any size the ability to establish a virtual presence globally. The company offers local numbers and toll free numbers from more than 120 countries and hundreds of cities around the world with advanced set of features designed to add even more value to your Hong Kong call forwarding number.
One of the more important features is the account management platform that lets you view, monitor and customize your Hong Kong call forwarding number through a web portal you can access on any computer. Once your account has been established, and you have set the parameters for how you customers will get in touch with you when they call the number, you can start leveraging many of the features to handle the complex communications needs of a business in today's digital ecosystem. The Free Advanced Features include, advanced IVR/PBX, forward fax, call transfer, local ringback tone, advanced call forwarding, simultaneous ring and others.
Additional free features includes Select Country Forwarding, which lets you route calls coming from different countries to a specific phone number. This feature not only lets you address callers with the native language by forwarding calls to company representatives or call centers that speak the language, but it also identifies customers in other countries. This information can be used to establish another presence locally with a virtual number or with an office, if it proves to be beneficial.
Call Recording is another feature Global Call Forwarding provides for a Hong Kong call forwarding number. Call recording is becoming mandatory across many different industry sectors because of the regulatory compliances businesses must abide by. This feature not only ensures your company is compliant by automatically recording and saving your inbound calls, but it can also be used to improve customer service, ensure quality control and train employees.
The communication solutions you choose has to provide a comprehensive set of features designed to make you available no matter where you are or what device you're using. Global Call Forwarding delivers these options with 24/7 customer service and the experience and reliability you will need to continue your business operations day or night.