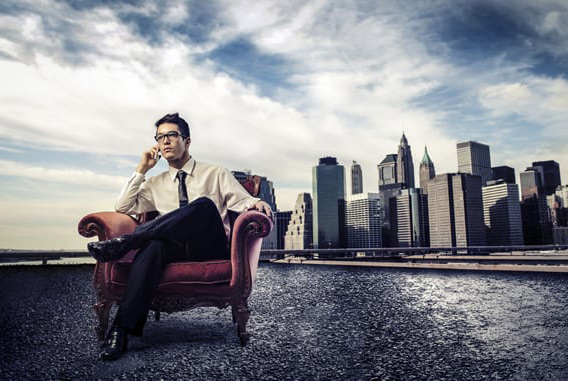 To really thrive in the 21st century, digital businesses need to be just as innovative as their customers. More and more offices are changing how their employees move and operate. For example, think about the recent rise of virtual offices, coworking (sharing a workspace with another company), and hiring employees who work remotely in other cities, counties, and countries. This is especially a popular trend in modern American startup.
Businesses can make the most of this constantly-changing work environment with US call forwarding services provided by Global Call Forwarding. This ensures that you, your employees, clients, partners, and prospects are all connecting and operating on the same level even if you are in different countries. With US call forwarding, you can rest assured that whether you are in the office, in a coffee shop, hotel, or on a plane overseas, important company calls are not slipping through the cracks. And with US call forwarding, you have the option to forward calls from the United States to any destination, and with a virtual toll free number that is local to the country you are targeting.
Most people in the United States call toll free numbers on a regular basis because of the convenience they offer, and they are not charged for using them. Investing in toll free virtual phone numbers means that you can receive calls from any location as a static, stable business in the eyes of your clients.
Call Forwarding for Small and Large Enterprises
United States virtual phone numbers are a perfect fit for your office, home location, or mobile phone for small companies and startups. If you are a larger enterprise, US call forwarding can be utilized for your call centers, even if they are in multiple locations. Whether you own a small business and are looking to streamline your current processes, US call forwarding makes it easy.
There are many benefits to using virtual toll free US numbers and forwarding them to multiple lines. Your employees will be able to work across different time zones. You have the freedom to travel. Your call centers can transfer calls effortlessly. Establish authority for your company by addressing every individual who contacts your business.
With US call forwarding, clients and customers may call after business hours and be forwarded to the appropriate channel. In fact, your incoming calls can be dispatched to any location of your choice depending on the time of day and day of the week. With Global Call Forwarding, the process is completely customizable with our advanced solutions. You have the ability to route calls from 8AM to 5PM to your personal office line only from Monday to Friday, and then to your business' overseas call center during the weekends. All you have to do is set it up once and it is ready to go!
To make sure that a call is never missed, our US call forwarding service offers you the option of sequential forwarding. This means that if one phone fails to pick up, then the system will direct the call to the next available employee. Your customers and potential prospects will feel valued knowing that their call is being addressed. Minimize the number of unanswered calls and never miss a sales opportunity again.
The Current US Economy
Let's discuss the current state of the United States economy and how international businesses can benefit from a variety of sectors.
Thanks to much recent technological advancement, energy is a blossoming industry in the US. This includes oil and gas, but do not forget the forerunners wind and solar, which is continuing to make strides in the coming years. Manufacturing is another solid industry leader in America, as well as transportation, agriculture, finances, and healthcare. In fact, the health industry has one of the highest employment rates in most states. Construction and professional services have also provided many opportunities for employment recently. International conglomerates may step in and invest wisely in any of these sectors.
The US economy as a whole continues in an upward trajectory after recovery from their recent decline. Almost one-fifth of the companies listed on the Fortune Global 500 are American businesses. It is getting more and more impressive all the time! With a United States call forwarding service, your enterprise is able to take on the fields that work best with your business.
Global Call Forwarding – Contact Us
International call forwarding, as well as virtual phone numbers, is not a free service offered by a traditional phone carrier. You need a responsible provider that you can trust. While US call forwarding may seem like a daunting or complicated process, getting starting is easy. Global Call Forwarding provides a proprietary service that does not require expensive hardware or software, and you can get started right away. There are no contracts to sign and you may cancel our services anytime.
Call us to speak to one of our helpful representatives today.