Are you interested in learning how to get a China phone number? Global Call Forwarding has one of the largest selections of Chinese local and toll free numbers, giving businesses and individuals the ability to find a number of their liking and purchase very easily.
Learn How to Get a China Phone Number
If you want to learn how to get a China phone number, the process is easy. If you want to know if it will be of benefit to your business, the answer is yes.
Your customers, potential clients, prospects, and affiliates in China will be able to easily contact you and your business anywhere in the world, thanks to GCF's virtual phone number services and the innovations of cloud computing. By making communication easier, China phone numbers are certain to increase the number of incoming calls to your business.
Calling a Chinese Number
For those that may be calling from a US phone number to China, the process can be complicated and costly, especially for lengthy calls. A call to the United States from China can cost more than 10 cents a minute, depending on your phone provider. For instance, the dialing process is like any other international call:
dial 00 (exit code in China)
dial 1 (USA country code)
dial local area code and then the local phone number
Most customers who don't call out of their country may not be familiar with this process or may not want to deal with this process altogether — nor pay the fees for what should be an easier process! Therefore, the solution is to get a China phone number through a service provider like Global Call Forwarding.
After all, in the modern marketplace, an organization should look for every possible advantage when it comes to serving their customers and beating out the competition. When you get a China phone number from GCF, you gain the ability to forward calls to and from where business is based, whether in the United States or any country worldwide. Plus, these China phone numbers are identical to those found in China, instantly creating clout and authenticity within Chinese markets.
There are several options for how to get a China phone number from Global Call Forwarding. In this article, we'll cover some of the basic options and show the process of purchasing a phone number today. If you needed to learn how to get a China phone number, you will certainly get those details and more!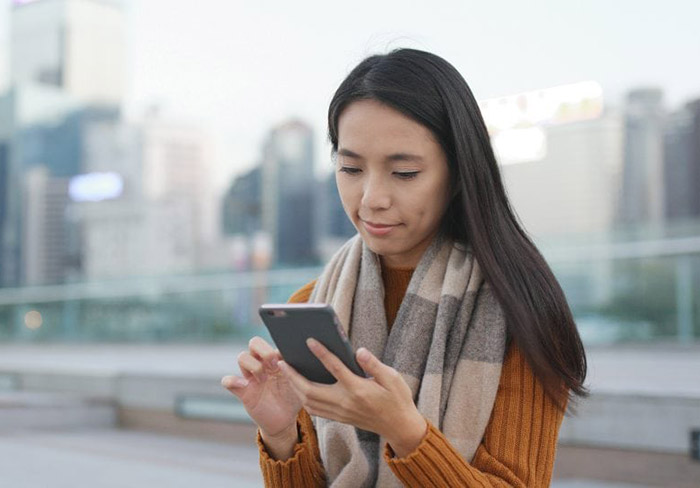 Local China Phone Number
Research and studies have continually shown that customers are more likely to do business with a local firm than a foreign entity. Therefore, it can be beneficial to establish a presence in different cities/ regions in China. By using a local China phone number you increase the chance of customers calling your organization by matching their preferences and aligning to their methodology.
As you may know, China is the most populous country in the world, with a population of 1.4 billion people. The nation has many prominent cities including:
Shanghai (34 million)
Guangzhou (25 million)
Beijing (24.9 million)
Shenzhen (23.3 million)
Wuhan (19 million)
Chengdu (18.1 million)
Chongqing (17 million)
Tianjin (15.4 million)
China Toll Free Numbers
China toll free numbers allow callers in China to reach a business without being charged to make the call. When you get a China phone number, the call forwarding service can automatically forward calls to the destination phone number of your choice, anywhere in the world. This provides significant benefits to users, including:
Projecting a professional image: Toll free numbers show that your business is willing to invest in its image and simply sound more professional, which subconsciously communicates to clients that they are doing business with an established company. Similarly, by advertising your China toll free number, your representatives will be able to close more sales and gain a wider market share than without.
Easier Scalability: When a business becomes more scalable, it can anticipate the growing pains that come from extending its reach. When businesses get a China phone number from Global Call Forwarding, they increase their potential to scale comfortably. China toll free numbers enable any company to establish a virtual presence in China without having to consider a brick and mortar presence. Simply by using a toll free number, the business can grow without traditional hiccups and hurdles.
Convinced on purchasing a China phone number? Here are the steps for how to get a China number:
Go to Global Call Forwarding's homepage
Select your new phone number from the dropdown menu and select "China (+86)"
Below this menu, you can select the phone number type. Current options include:

Toll Free
National (400)
Geographic

Then select an available phone number (Note that some numbers aren't available until activation)
After this, enter the destination number, which includes selecting your country from the dropdown menu and then entering the digits of your valid phone number
Once this is completed, you can either try a free trial number or start with a paid subscription
View the rates of paid subscription plans and choose one that fits your usage
Choose from the available add-ons, including rollover minutes, and call recording
Enter your contact information (First Name, Last Name, Email), then enter your Account Type information, agree to the Terms and Conditions and Click
"Add to Cart"
Verify your details and finalize the purchase
How to get a China phone number is really simple. As you can see from the steps above, it's an easy process to expand your business. If you have any questions about how to get a China phone number, be sure to contact the team at Global Call Forwarding to take your business to the next level.