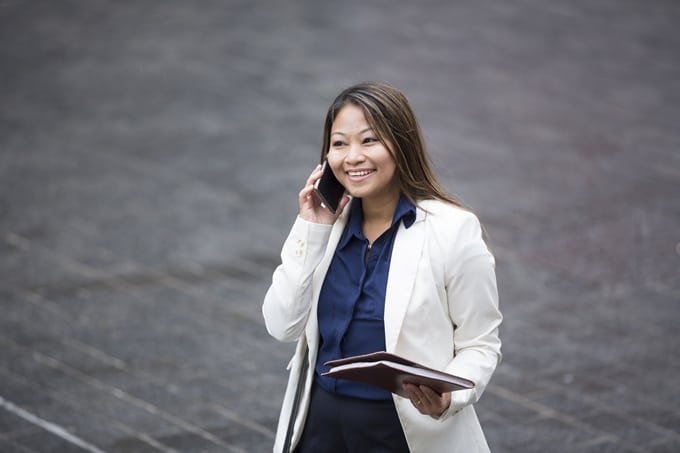 International call forwarding is a system that provides a special service for both parties; those who are calling and those who are being called, even if they are on the other side of the world. It's a cost-effective solution to an organization with many lines, many resources, and many ways of contacting consumers. In the past, international call forwarding was used exclusively by big corporations with physical call centers. Nowadays though, the size of your company doesn't matter. Businesses in Albany, Rochester, Ithaca, and beyond can take advantage of New York international call forwarding services. You can now place your enterprise at the forefront of your industry and away from the competition.
Using virtual numbers, New York international call forwarding directs and redirects numbers to their correct place when a call is made. This includes landlines, but more importantly, call centers all over the world. Being able to route communications anywhere allows you the cost savings of an international call center. Not only that, there are other advantages which make your life simpler. Imagine having your office teams no longer tethered to their office phones. You can set up call forwarding so they can go on sales calls or travel as needed, saving you further time and internal resources.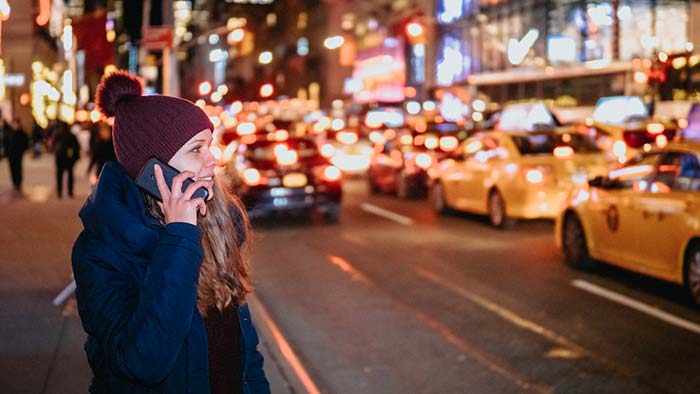 International Call Forwarding Benefits
International businesses may worry about dropped communications in the first stages of their growth, but New York international call forwarding works to your advantage. You can monitor phone lines and ensure that no important calls are missed, or going to voicemail unnecessarily. This feature is called sequential forwarding, so if someone is away from their desk or cell phone, the call will go to the next available line after a certain number of rings. With no dropped calls, customers will love your "around the clock" service, which gives them a more personalized experience with your company.
Given that New York's local economy has seen such great success in the last few years, every organization in the area wants to stand out. New York international call forwarding offers you the ability to reach more of your target market quickly and affordably. With this service, your company instantly receives portability, flexibility, and even more sales opportunities in addition to increased customer support.
Finally, using New York international call forwarding can offer a more professional image in the eyes of your consumers. Toll free numbers and digital numbers allow your business to appear bigger and more corporate, and it offers the impression that your business has the resources of a much larger company. Gain instant recognition in the market and see an increase of sales just by making the right outward statements in your communication efforts!
New York International Call Forwarding
In many ways, businesses are thriving in New York, whether they are startups or have been around for generations. Entrepreneurs and business owners know the amount of work it takes to turn a profit in cities like Buffalo, Albany, Syracuse, and Rochester. Planning and marketing efforts have greatly increased for this reason.
It's safe to say that New York is one of the best places in the world to start a new business. Jobs have increased in finance, media, and manufacturing, as well as Information Technology (I.T.) services. Those with physical or digital offices in this great state use the local talent to foster new ways to energize business more than anywhere else. Conversely, if you are an international business seeking clientel in New York, there's never been a better time. There are many services available to newcomers who want more information on selling on an international basis.
New York international call forwarding takes this hard work and streamlines it so your company is easier to run. The value comes from features like black and white lists, custom greetings, and call recording. These features increase productivity faster in New York's economy than ever before.
Contact Global Call Forwarding
It's time to focus on new innovations within your organization. This means creating new ways to utilize New York international call forwarding in ways your competition isn't thinking of. For instance, you can use custom messages to inform customers about new products you have just developed with much more descriptive information than your website offers. Educating callers while they wait for their call to be answered can potentially lessen the amount of time they would spend with a salesman.
Another creative way to use your forwarding service is with tracking your marketing efforts. Through Global Call Forwarding's online personalized dashboard, you can view how many calls have been placed with each number you purchase. Now your advertising materials can be used to their full potential.
There are many ways to use New York international call forwarding with excellent results for your businesses. We're not just a phone system. Our team is dedicated to seeing growth for your organization, no matter your industry. Contact Global Call Forwarding today at 1 (561) 908-6171 to see all of the advantages with our many convenient communications systems.