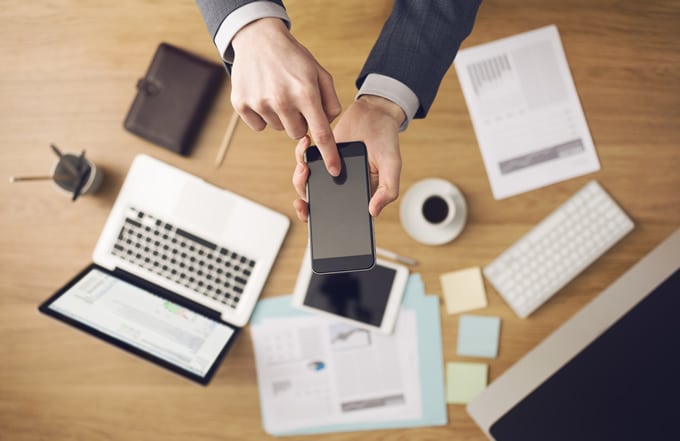 For any business, whether it is a fledgling one or a well-established brand, foraying into important markets like Qatar becomes essential when you want your establishment to be known internationally and attract customers from all over. However, it is easier said than done because setting up an office in a foreign land involves a huge overhead cost in addition to a strong workforce. There is also a smarter way to do this – getting Qatar ITFS numbers.
With these numbers, you can still grow your business and connect to people in the region, without having to go through a long-drawn or expensive process. Qatar ITFS numbers have helped many businesses boost sales, customer service, and a lot more – and there is no reason to not take advantage of this facility.
What is a Qatar ITFS Number?
ITFS stands for international toll free service, which means that callers can dial Qatar ITFS numbers from their home or office, and you can receive the calls in any corner of the world. A simple but efficient international call forwarding system makes this possible without affecting the quality of the calls. The number where you want the calls forwarded is completely your choice, and you can press the button to route these calls to a landline, mobile number, or multiple lines such as in a call center. This means that you do not miss a single call made by your clients.
Toll free forwarding numbers were created with the view of charging the company who subscribes to the numbers rather than the person making the call. So with Qatar ITFS numbers, you can encourage clients in Qatar to call up and enquire about your business or services and get the chance to build a long-lasting bond. Considering that Qatar has a rich economy and is a fertile breeding ground for various types of businesses, having Qatar ITFS numbers can make a big difference to the sales of your establishment.
The Economy of Qatar: An Overview
The Arab sovereign country of Qatar has the world's highest per capita income with a huge amount of natural gas and oil reserves serving as the backbone of its economy. One of the wealthiest nations today, Qatar had a GDP of USD 164.60 billion in 2015.
Although the country is primarily dependent on its natural gas and petroleum industries, the government is taking efforts to diversify the economy. Investment from foreign and private bodies is encouraged in non-energy sectors, which spells good news for businesses looking to tap the market potential in the region.
Friendly ties with other nations that help foreign trade, a strategic geographical location, flexible economic policies and incentives to encourage investment, and stability in the social and political spheres are some of the factors that have helped Qatar remain one of the strongest economies and attract both local and foreign investment.
With the "Qatar National Vision 2030" firmly in place and the upcoming FIFA World Cup in 2022, the country is looking forward to boosting its economy even further. If you wish to take advantage of this growth and attract customers from the region, Qatar ITFS numbers are the way to go.
Advantages of Qatar ITFS Numbers
From the business point of view, having Qatar ITFS numbers can be immensely helpful in boosting connectivity (and thereby sales) in another region. However, this does not mean that you or the clients have to incur massive expenses. A simple set-up is all it takes to establish a virtual presence for your company and reap the many benefits of Qatar ITFS Numbers. Some of the advantages of having such number are:
Builds a brand image: Having an ITFS number with the prefix 800, 888 etc. sends out the message that you are a reliable, established business that customers can trust. These numbers can be used in various advertising material, which only helps build your brand's identity in the clients' minds. Moreover, you can also choose vanity numbers to make it even easier for the callers to remember your numbers and reach out to you.
Maintains privacy: With Qatar ITFS numbers, your clients get the image that you are a localized business that understands their requirements and can provide good services. However, the caller will never come to know about your actual location as they are not even aware of the call being forwarded to another country. This helps maintain privacy and yet give your clients the best customer care service.
Encourages people to connect: With any toll free number, you are telling the caller that you care for them and do not want them to incur any charges whenever they want to reach out to you. This helps build your identity as a customer-centric establishment and encourages clients to call you without having second thoughts. In fact, there has been research showing that advertisements featuring an ITFS number get around 30% more responses than other numbers. So once you get Qatar ITFS numbers, you can be sure that the phones will keep ringing.