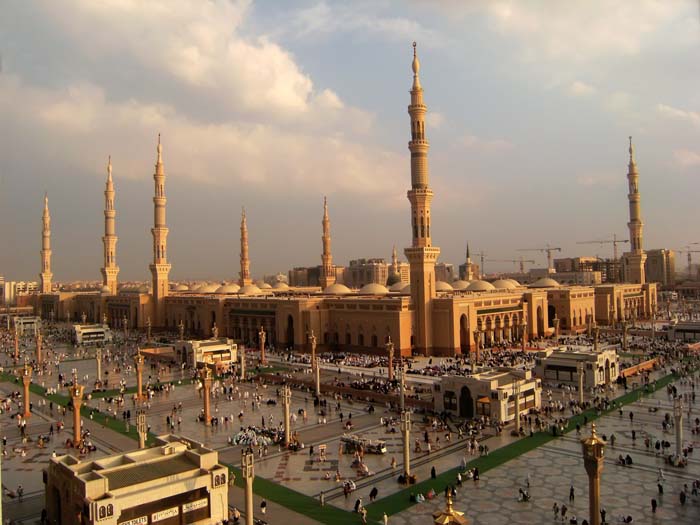 International toll free service numbers also known as ITFS numbers offers customers in a particular country to call the registered toll-free number free-of-cost. Learn the benefits of getting a Saudi Arabia ITFS Number.
This toll-free number is connected to you at your company's local destination and provides international communication at the price of a local call. This initial investment can give fabulous returns with time and increase your stronghold in a new market thus opening possibilities for further investment.
For example, let us consider how a Saudi Arabia ITFS number can prove effective in marketing a business. If your company is located in the United States but wants to diversify into foreign markets like Saudi Arabia.
You can establish a business presence in Saudi Arabia by simply getting a local toll-free number where likely customers can get in touch with you. All this is possible without setting up an actual office as it helps you communicate seamlessly barring the geographical constraints.
The Economic Scenario of Saudi Arabia
Saudi Arabia is famously known for being gifted with natural resources like oil and petroleum. The presence of large oil reserves in Saudi Arabia, which only comes second in the world, drives its economy. Also, it is the major exporter of petroleum containing 18% of the global reserves in the country.
Although the national revenue is highly dependent on extraction and export earnings, recent years has noticed a shift in this balance to accommodate more activity from the private sector.
The private sector predominantly includes real estate and construction and has seen a majority of foreigners working in this sector. The Gross Domestic Product of Saudi Arabia (PPP) was recorded at $1.679 trillion and has great potential to progress in the near future. Although it is mostly a conservative country, it has taken steps in the recent past to globalize its economy with better trade relations by joining the World Trade Organization.
With more than 60% of the population considered as active Internet users, Saudi Arabia is backed by a population that is updated on the latest technological fronts but this country still restricts Internet freedom which holds this country back.
Companies can explore the untapped economy by setting up a virtual office in Saudi Arabia with the help of telecom facilities like Saudi Arabia ITFS numbers. By allowing free communication with an overseas audience, you can win their trust and over a period of time, build strong, loyal customer relations.
Why owning a Saudi Arabia ITFS number is good for your business?
Toll-free numbers in Saudi Arabia begin with the characteristic 800 followed by a distinct seven-digit number. There are various benefits of utilizing a Saudi Arabia ITFS number from Global Call Forwarding that ensures your business operation runs smoothly and without any interruptions.
You can be located halfway around the world and still the ITFS numbers can connect you and keep you in touch with your customer base in Saudi Arabia by the call forwarding feature available with this service.
As the service does not charge the caller, customers are more willing to invest in your company by initiating dialogue that can most likely lead to closing a sale.
Saudi Arabia ITFS numbers are easy to memorize and can provide an automated greeting message and uncomplicated menu options that can guide the caller to the right department in your company
Incoming calls can be routed to a more appropriate location in terms of time of the day like calls received post working hours and on weekends. The calls can be routed to another operating office or a 24-hours functional call center.
Your company could be one of the earlier investors in this relatively unexplored market by introducing communication channels like Saudi Arabia ITFS numbers thus avoiding cut-throat competition.
With a GDP that is on the rise, customers are willing to test new foreign brands, that have an impeccable reputation, and keep up with the global trends. Hence, make your presence felt with quality services like Saudi Arabia ITFS numbers.
A recent study reveals that customers are more trustful of companies with a toll-free number as it speaks volumes about the professional standards of an organization.
Whether you are a small, medium enterprise or a global conglomerate, getting a Saudi Arabia ITFS number will increase your professional quotient and credibility in a market that is developing and has all the signs of being a lucrative financial investment. With advanced technological services like Saudi Arabia ITFS numbers, there is no stopping your business from being one of the most successful in the industry.
Conclusion
Trust Global Call Forwarding while making telecom decisions as we provide quality services like Saudi Arabia virtual numbers at affordable rates that are vouched for by our esteemed clients who have benefited immensely with these services. As you create a loyal customer base in Saudi Arabia, you can reap the benefits and watch your company's turnover increase exponentially.