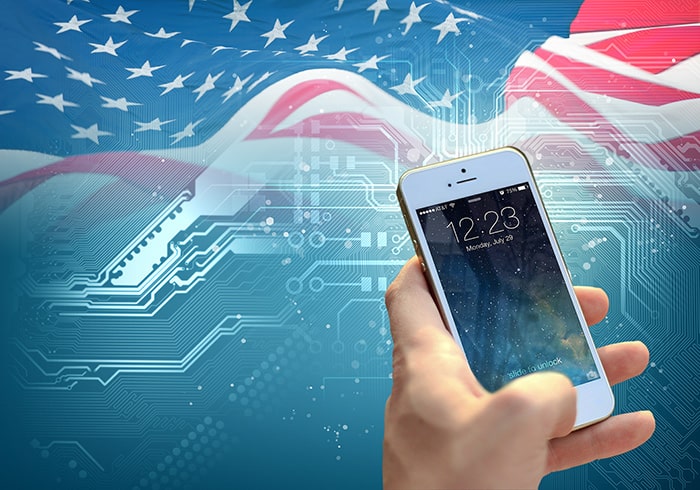 Customers form a vital part of any business. In fact, customers can make or break a business. In order to ensure maximum customer satisfaction, United States ITFS Number is widely used, with some of the most successful companies choosing this medium to keep existing customers happy and to attract prospective ones.
Before the Internet came into existence and the private sector elevated the quality of life for everyone with this game-changing innovation, toll-free numbers were restricted to domestic networks in a country. But with VoIP telephony and virtual numbers, affordable international call forwarding is now a reality. These days, small businesses can also afford toll-free numbers, not just within their own country, but even in foreign regions like the United States.
What is a United States ITFS Number?
ITFS is the abbreviated form of International Toll-Free System. The US telephone network is of the most modern and highly developed in the world. Toll-free numbers are very popular throughout the country, just like most regions in the West.
A U.S. number is basically an American toll-free number that customers in the country can call free of charge. But unlike regular toll-free numbers, a United States ITFS number has a big added advantage: calls made to these numbers can be forwarded to any number outside the region with the means of VoIP and virtual PBX systems.
American Telephone System
Toll-free numbers are also called Freecall or Freephone numbers, and "+1" is the international dialing code for the US. The North American Numbering Plan has divided the country into several area codes. As of today, the US has nearly 300 area codes. As one of the most highly developed nations in the world, the US has an advanced telephone network, and communication within the country is no hassle at all. But what happens when you are located someplace else but have customers in this country?
That's when a ITFS number is useful. United States ITFS number follows the popular 1-800 prefix system. 1-800 numbers usually have 11 digits. When you subscribe for United States ITFS numbers, you will get a virtual 1-800 number of your choice. These 1-800 numbers will work across the whole country.
Why use United States ITFS Numbers
Toll-free numbers are highly beneficial to businesses and customers, and United States ITFS numbers combine all the advantages of regular toll-free numbers. Since they are free for the caller, your customers are encouraged to contact you with their requests and feedback. It helps companies build a trustworthy image, and that really helps rake in the sales.
But what makes United States virtual numbers truly remarkable is the fact that you do not need to have an office in America to be able to use these numbers.
Why exert your budget with physical offices if you don't have to? With United States ITFS numbers, you can avoid this costly investment and still reap all the benefits of having true United States free call numbers. They can be accessed from any payphone, landline, or mobile network in the United States, and can be forwarded to any landline, mobile, or call center anywhere in the world. ITFS numbers are a business asset you cannot afford to miss.
How the System Works
This is a completely online service. You do not need any additional hardware or infrastructure investment. Incoming calls to your United States ITFS numbers can be forwarded to any mobile or landline in your company offices.
If you need a United States toll-free number to be forwarded to more than one country, you will need a Universal International Freephone Number (UIFN) that is a global toll-free number and chargeable to the receiver. So your customer can call the number for free, and you will pay the call charge. UIFN numbers begin with the 800 prefix.
United States ITFS numbers can forward inbound calls from Australia to a single region or country. With this system, you also get advanced customization features that come with a modern virtual PBX. You can select multiple numbers to receive incoming calls, create a schedule for incoming calls, and even record your customer calls. The whole process may sound complicated, but it isn't. The whole system is so easy to program, you can have your United States ITFS numbers live and working within a few minutes after a successful subscription.
Now is the time to take your business to new heights. You are on your way to increasing your customer base and moving that number on the bottom line of your balance sheet higher.
The United States is a global hub of tourism, hospitality, and technology. Investing in ITFS numbers will bring your business closer to your customers while saving you money in international calling. Consult Global Call Forwarding to get started with United States ITFS numbers today.