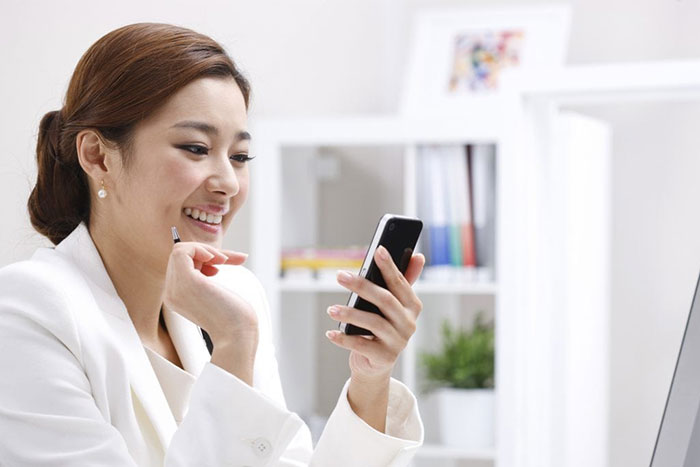 You may consider emails to be a much more convenient and valuable way to get in touch with your customers and affiliates in Asia, but you would be wrong; Asia phone numbers are much more valuable. Online companies always ask visitors for an email address when they sign up for or log into their business websites. It makes sense, because it allows companies or brands to establish a relationship with leads and customers, so they can acquire sales through email marketing. However, as the worldwide use of mobile phones continues to increase, particularly throughout Asian countries, it makes more sense to acquire Asia phone numbers to target online leads and to keep up with their needs, desires, and purchasing behavior.
Phones As Purchasing Tools
These days, smartphones are so much more than mere devices for making calls or sending text messages. They have become tools which open up internet access just about anywhere, which means they give consumers purchasing power just about anywhere. Because phones are purchasing tools for consumers, phone numbers are easily used as marketing tools for online businesses.
Asia is rapidly becoming a dominant mobile area. Already, there are around 800 million mobile connections throughout the region. Smartphone subscriptions are expected to exceed 100 percent of the population of Vietnam, Singapore, Thailand, and Malaysia, and double in Indonesia and the Philippines. It makes sense to use Asia phone numbers.
Benefits of Asia Phone Numbers
Marketing studies show that SMS marketing produces a higher rate of conversions than email marketing. Email marketing still gets results, but the space is becoming saturated, consumers can't sign up for every single newsletter. On the other hand, SMS marketing is not only a more efficient way to connect with your customers; there is much more of a chance of consumers opening an SMS message than a newsletter.
Giving your customers virtual or toll free Asia phone numbers means that when they call or text your business, you will have automatically captured their phone numbers so that you can maintain contact, which will help you to enhance your targeting strategies. Just as you can with email addresses, you can collate data about your customers and match that information to their Asia virtual numbers. You can then use this information to send advertisements or promotions to a specific audience.
In Asian countries, more people have cell phones than have computers. Customers prefer to register with their Asia virtual phone numbers rather than their email addresses because it's easier to log in and to remember which details they signed up with. It's also good to bear in mind that in some Asian countries, consumers are much savvier at using a mobile device than handling email.
Track Your Customers
Asia Phone Numbers allow you to track your customer's behavior with ease. You can use different Asia phone numbers for different online and offline marketing campaigns, which means you can track your buyers' journey over different channels. This way you can see straight away if an individual customer prefers to shop online or to visit your brick and mortar store. You can also see how often each customer shops, and at what time of the day, week, month, or year. Having access to this type of information enables you to create personalized SMS messages to target specific customers. Precision ad targeting empowers you to obtain higher conversion rates. If your business can capitalize on your customer's phone numbers, then you will have a great advantage over your competitors.
Subscribing to Asia phone numbers from a company such as Global Call Forwarding can take your business to the next level; a global level. You don't need to have a physical presence in Asian countries, subscribing to virtual or toll free international numbers will very quickly boost your brand image and your company. Your overseas clients will be much more inclined to call you because they won't have to deal with expensive long distance calling charges or complicated international dialing codes. Furthermore, when they call your Asia phone numbers, they will hear a local ringback tone, so they won't even realize that their calls are being routed to a different country.
Contact our team at Global Call Forwarding today. Our expert team will get you set up with virtual or toll free international numbers from more than 140 countries around the world, including Asia phone numbers. It will only take a few minutes of your time and you will have a very efficient and affordable service that will connect you with customers, affiliates, and colleagues all over the world. You have nothing to lose, and so much to gain. We can help you take your business to a global level. Whether you have a start-up company or a global consortium, we can create a Global Call Forwarding account to suit your needs.