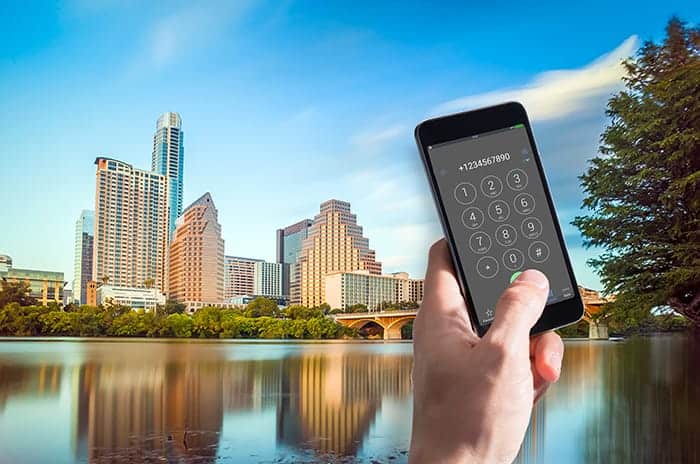 As with most of Texas, Austin has been deemed one of the best cities for small businesses. Ranked one of the best places to live, people have been flocking to Austin for its high-quality living, products, and services. Enter your business into this vibrant economy with Austin phone numbers.
Why Your Business Should Get an Austin Phone Number
A local phone number can help locals within specific regions connect with your business for inexpensive calling rates. This is why Texas virtual business phone numbers are so popular. They enable your business to appear local and attract customers. Use local Austin virtual phone numbers to create a strong network of customers, leads, vendors, suppliers, and more.
Austin Area Codes
Our Austin phone numbers come with SMS capabilities (optional). Austin area codes include:
512 area code
737 area code
How Much Does It Cost?
Purchase an Austin phone number plan for as low as $7.95 per month. Choose between our 5 different plans to find one that fits your needs precisely. We have a free trial for business accounts and an easy cancellation policy. Sign up today or chat with us to learn more.
Entering the Austin Market
Wondering why so many businesses do business in Austin? Austin's economy is robust and continues to flourish. Austin is a hub of technology but boasts other major industries such as healthcare, government, music, and more. Furthermore, the workforce available is young and highly skilled, attracting more and more companies and foreign investment to the city.
Build a local business network in Austin with Austin phone numbers and local Texas area codes. Sign up for your new business number on our website today!