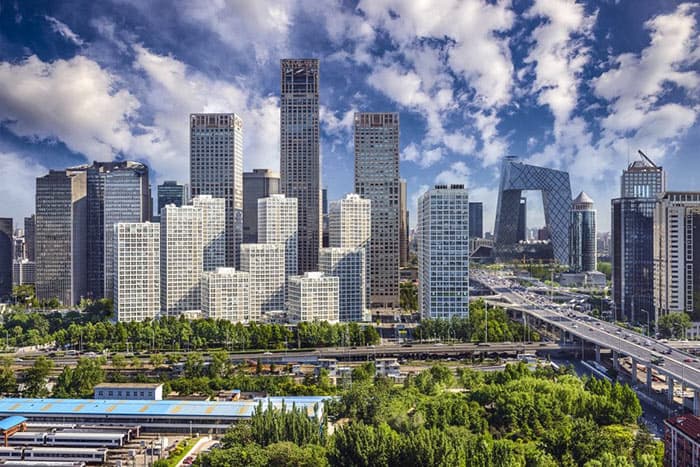 Beijing, often called Jing for short, is a major city in northern China. It is also the country's capital. The metropolis is a major transport hub and is connected by several dozen railway lines, motorways, and roads. It is considered to be the educational, political, and cultural center of China. U.S. business can connect with local Bejing cutomers with Beijing Phone Numbers by Global Call Forwarding.
Beijing has held a central part in Chinese history for over 3,000 years. Most of the city's buildings have some historical significance. It is one of the four ancient capitals of China and has held capital status for around 850 years. No other city in China draws travelers more than Beijing.
In the center of Beijing is the Forbidden City. This is the largest palace in the world and was once home to the Qing and Ming dynasties. Today, the palace is home to a museum which contains a vast collection of Chinese art.
Expanding your Business to Beijing
The rapid growth of internet users in China presents a great opportunity for expanding your customer base and increasing your revenue. Most of China's online revenue is based on Western products and services.
Build a Local Presence with Virtual Beijing Numbers
If you are thinking of expanding your company's reach to China, you should consider the benefits of using Beijing phone numbers. These will give you a local presence in the city, even though you are operating from the United States. Beijing phone numbers will allow your customers to call you using a local or toll free number. This means they won't have to pay expensive long-distance rates or mess around with complicated international dialing codes. What's more, when your customers call you, they will hear a local ringback tone, so they won't even realize that you are not located in Beijing.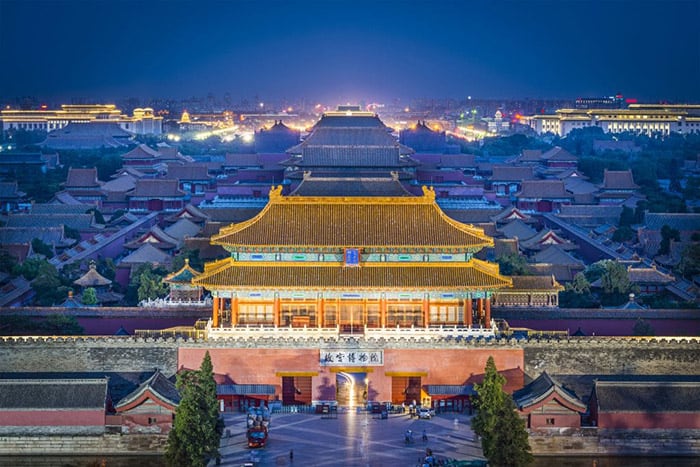 Use Virtual Beijing Numbers to Track your Lead Generation
Another advantage of using Beijing phone numbers is that you can use them to measure how successful your advertising campaigns are. For example, let's say you have a website aimed at your customers in Beijing.
It is written in Chinese and English, and your contact number for the page is a virtual Beijing phone number. You may also wish to advertise your products and services in a local Beijing newspaper or magazine. In this ad, you could use different Beijing phone numbers. Because you can easily track all of your calls, you can determine immediately which of your advertising strategies is generating more leads.
Separate Business Calls and Personal Calls
When you use virtual numbers, you will always know where your calls are coming from. This means that you don't have to have separate phones, neither do you have to keep giving out your personal number to clients and business colleagues. Your Beijing phone numbers can be used strictly for business. You will not ever have to use your personal number on your website, your business cards, or your billboards. Instead, you can use different virtual numbers in whichever area you are advertising, allowing for better handling of your marketing materials while maintaining some privacy. When a potential customer calls you, you can be ready with your professional greeting and can still receive the calls wherever you are, on your mobile or landline. When you answer a business call, you will be notified first, so you can decide whether to answer the call directly or pass the call on. The caller will be unaware of this entire process.
You Never Need to Change your Business Number Again
Changing your main business number can be very costly, not only because you have to change all your marketing materials, such as your business cards and letterheads, but also because you can lose clients who still keep calling the old number. Even if your business is moving its location, you can still keep your virtual numbers. There's no need to change anything. Once you start using virtual business numbers, all you need to do is change the destination for your calls. You can start receiving calls at your new destination right away.
Take your Business Calls Anytime, Anywhere
How many times have you missed an important call because you were taking another call, or you were in a meeting, or on the road? With Beijing virtual numbers or any other virtual phone numbers, you can easily re-route calls to one or more different numbers, so you can be sure that someone answers the call. You won't miss a call again, and the customer will feel that he or she is dealing with a professional company.
Whether you need Beijing phone numbers or a virtual number in the U.S, or worldwide, Global Call Forwarding can provide you with virtual phone numbers from more than 150 different countries. Why not make the most of a virtual phone service for your company? Call Global Call Forwarding today and let us help you extend your global business reach.