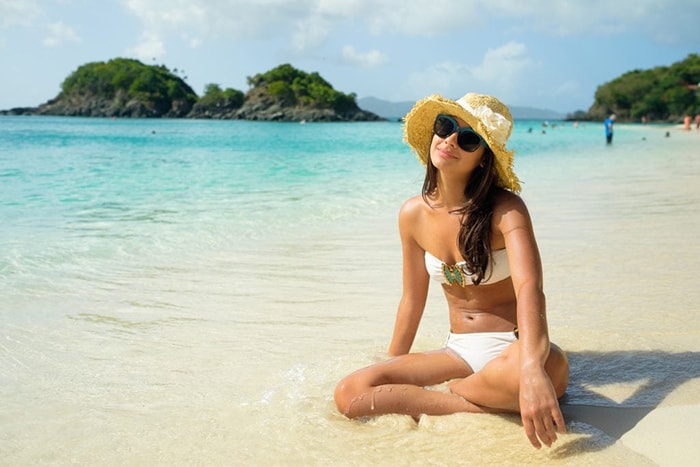 Sometimes it can be a good idea to expand your business into huge economies, and massive countries that span a continent, which receive high ranks in various economic categories. But sometimes, the better strategy is to find a place that's smaller, and more intimate, where your business' message can get through to customers without having to compete with tens of thousands of others.
If you're looking for a targeted audience, with money to spend, and which also happens to be in a gorgeous location, look no further than the British Virgin Islands. British Virgin Islands phone numbers for your business can open this unique corner of the world up to your product or service, and best of all, you can start your adventure into the area at minimal cost.
The British Virgin Islands
Just east of Puerto Rico lies a string of British owned islands, including Tortola, Anegada and Jost Van Dyke — but this area also includes over 60 islands and cays. Tortola, the largest island, is only 12 miles long and 3 miles wide, but over 90% of the population of the British Virgin Islands resides on Tortola.
Your British Virgin Islands phone numbers put you in contact with this population, who are considered British citizens. It is a population with a per capita income of about $42,300, with income equality higher than most areas of the Caribbean.
Business Success – Banking
The success of the area comes from tourism and banking/ financial services, and despite the diminutive physical size of the islands, these areas are huge sources of revenue. The British Virgin Islands are considered great areas for offshore business investments, which pumps millions of dollars into the economy. The islands are thought of as one of the most ideal places to set up offshore companies — a 2000 study revealed that over 45% of the world's offshore companies were formed in the region.
Over half of the government's income comes from the licensing of offshore companies and taxes that come from the industry.
Business Success – Tourism
If you're interested in British Virgin Islands phone numbers, you are probably intrigued by the area's reputation as a fantastic tourist destination. Tourism, in fact, accounts for 45% of the region's income, and despite the smaller native population, almost a million people visited the islands as tourists in 2006.
Tourists come off the numerous cruises that dock here, they come to sail (the islands host the Spring Regatta, seven days of sailing races and partying), or they come to spend time on the gorgeous beaches. The ability to charter sailboats allows accessibility to the outer islands and cays. Cruise ship passengers flood taxis and local vendors.
Ferries or helicopters carry visitors from island to island, and even to the neighboring US Virgin Islands.
All of this business is conducted and measured in US dollars, even though the islands are a British territory. These tourists are often not on a tight budget either — it's fairly well known that visiting this area is generally not for those on a budget. By getting British Virgin Islands phone numbers, your business can expose itself to people from all over the world with money to spend on your product or service.
All this business is also being conducted by some of the most educated people in the world — the British Virgin Islands has a literacy rate of 98%.
Getting British Virgin Islands Phone Numbers
You may be concerned about how difficult it may be to have phone lines installed in each of these islands, or to begin learning how to reach out to the population of the BVI. It's easier than you think, however, with a virtual phone number.
A virtual phone number is an actual, working phone number, but there's no need to have an actual office to get virtual British Virgin Islands phone numbers. All of the work is done from wherever you are located, as these numbers are "virtual."
Virtual numbers don't travel through phone lines, they work using the internet, which allows them to be routed to phones, computers, or any other type of device globally. This allows you to receive calls wherever you are, and if you're visiting the British Virgin Islands, there's a good chance you'll be taking advantage of the area's gorgeous scenery and many exciting local offerings.
Best of all, a virtual number is local to the area you're marketing to. Your British Virgin Islands phone numbers will have the same area codes, country codes, number patterns, and even ringtones, as any number that was installed by the local phone company. This tells people that you're connected to and invested in the area, and this gives them the confidence that they're calling someone local.
Amazing Recreation
The British Virgin Islands is a region that values luxury and open spaces. Mountain cliffs converge with miles of sandy white beaches. The Baths, a popular tourist destination, features grottos and huge boulders upon the Caribbean shores. Jost Van Dyke's hopping restaurants and casual lazy bars are ideal for topping off a day sailing. Cane Garden Bay on Tortola is unique for its reputation as being pristine and quiet, but with enough dancing and bars to keep visitors up all night.
As you may imagine from its tropical location, the area invites tourism dollars year-round. Temperatures throughout the seasons hardly vary and there is relatively little rainfall. Your British Virgin Islands phone numbers open up access to a region that doesn't close down because of frigid winters or rainy, wet downpours.
Get to Know the Locals
A virtual phone number can help you expose or expand your business to a brand new part of the world. In the case of the British Virgin Islands, your business is part of a region that isn't inundated with advertising and large corporations, and because of its banking and commerce laws, it is an area that knows how to take care of and foster businesses.
Your British Virgin Islands phone numbers can even be toll free — allowing someone on any island or cay (or sailboat) to call your number without worrying about charges. If you happen to be on a sprawling beach or a loud restaurant and miss a call, that's OK. Your virtual number can be programmed to ring to a "backup" phone number in case yours doesn't pick up, ensuring you never lose an interested customer.
If you're interested in tapping into a vibrant, progressive area that knows how to cater to businesses and tourists, alike, it's time for a virtual phone number. Call Global Call Forwarding today to speak with experts in virtual numbers and solutions that can put you in contact with customers immediately.