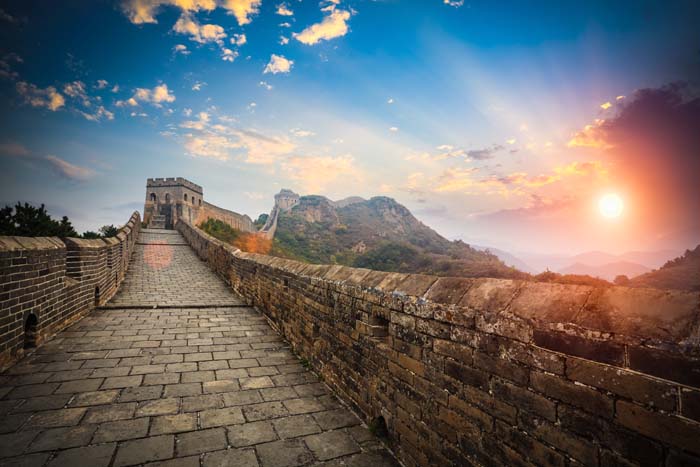 The country code in China is +86. Amidst the many languages spoken in China, Mandarin is the official language of the country. Within its 22 provinces, the largest population in the world is in China, comprised of more than 1 billion people. This vast population creates countless opportunities for businesses hoping to increase consumer sales and develop long-lasting business to business relationships. Having China phone numbers is the perfect solution for business owners who stand to benefit from relations with China without a physical office space in the country.
Connect with Top Growth Economies
In Beijing, positive economic growth has been recorded across the board. Beijing's GDP has witnessed 6.7% growth due to the technology sector. Lower income residents have experienced a rise in their income by 10%, which is reported to be 1.7% above average. Middle and upper-class residents have seen a 6.9% rise in their wages, averaging an additional $7,640 of disposable income annually.
Despite a smaller population than Beijing, Shenzhen has recently seen an 8.6% rise in its GDP. The city of Shenzhen is a hub of inspiration for business professionals worldwide because of its stable economy that continues to yield profitable results. As Shenzhen strengthens its markets of finance, research, and development, its monetary value is expected to increase by 0.85 Yang, rising from 1.75 to 2.6 trillion Yang.
As life in Shenzhen becomes more desirable to consumers and businesses on a global scale, the rising cost of properties and the lure of real estate opportunities is catching the attention of powerful investors as well. Today, this moderately sized city stands as worthy competition to cities that are globally known to be economic powerhouses in Europe and America, such as London and San Francisco.
Using China virtual numbers to connect with customers in Beijing or Shenzhen increases your visibility to residents who enjoy the buying experience. These consumers are more likely to buy your product because they can afford it, and they look forward to interacting with modern brands.
Create a Cultural Connection Using China Phone Numbers
Mandarin is considered the official language of China, and it is a common language spoken worldwide. The common use of this shared language defeats a major communication barrier, but cultural practices should still be observed and respected in the country. In China, honoring traditional customs are an integral part of life. With China phone numbers, potential customers are far more likely to contact you because your number will show that you are local, making customers feel more comfortable and trusting of your brand. Your China phone numbers can also be forwarded between you and your collaborative team to address concerns of business partners and customers at varying hours.
China Meets the Manufacturing Needs of Businesses
China is considered the top manufacturing hub in the world due to affordability and the ability to maximize production in a short amount of time. The high demand for outsourcing in China is increasing the growth of the market by roughly 30% each year. Small businesses have a major advantage over their competition when having their products made in China. The costs of production can be up to 80% cheaper based on what you're producing, and the volume of production usually exceeds that of other nations.
The manufacturing efficiency in China has attracted business owners worldwide. More affordable production costs means that consumers can get a much better deal when buying from your company. Cheaper manufacturing in China has allowed businesses to price their items at highly discounted rates of up to 50%, leading to more sales.
Manufacturing, like many other elements of business, is at risk without proper communication. Integrating within this promising market with your China phone numbers will enable you to create a stable outsourcing center where clear instructions, dates and deadlines can be set in motion. Your business partners should be able to reach you and your team immediately to discuss the way items should be shipped and produced.
In Conclusion
Because China is home to cities that are economically thriving, consumers will be more accepting of your services. In China, the United States economy is of special interest. Over the past 12 years, Chinese companies have invested a combined $153 billion in the United States.
Having China phone numbers shows that you are serious about providing the best of service to residents of the country. To further strengthen the relationship with consumers in China, make sure your China phone numbers are memorable. Customers are more likely to place the initial call and to call again if your number is easy to remember.
In China, hard work, and the ability to be flexible, considerate, and patient are cornerstones to success. Help consumers avoid the hassle and confusion of calling internationally by using a number native to China to allow them to get in touch with your dedicated company.