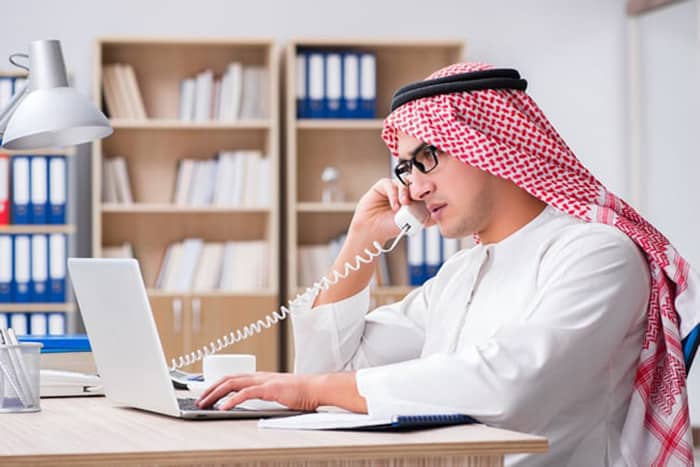 Qatar is a country undergoing strong economic growth and success. Since the 1960's, Qatar has undergone changes which have allowed it to advance to the position of being the country with the highest GDP per capita income in the world. The best way to get involved in all things Qatar is to get Qatar phone numbers, and here's why you'll want one:
Qatar: A Country to Keep an Eye on
This country's climb out of poverty can be credited to a few different factors. Current leadership of the country is focusing on reestablishing strong relationships with countries such as Bahrain, Saudi Arabia, and the UAE. Fostering friendly relationships with these powerhouse countries only makes Qatar stronger as a country and as a business powerhouse. Additionally, leaders are focusing on growing their transportation systems to better accommodate for the possibility of one day hosting the Olympics. Bids have been placed, and though it has yet to become official, Qatar hopes to be an Olympics host city in the future.
New roads, railways, and airports are making the country more accessible and dynamic. Most importantly, Qatar has vast natural gas reserves, and as oil prices are rising, their share of the industry allows them to reap the benefits of the natural resources found on their land. Qatar is rushing forward into the future, and prospects are very good looking ahead.
Doing Business in Qatar
Any individual conducting international business will not want to miss out on the multitude of opportunities in this burgeoning country. One way to do this is to use Qatar phone numbers. This is perhaps the simplest way, as you will not need to have a physical presence in the country, and you can present the image to clients and business partners that not only are you located in one of the richest countries in the world, but your business is poised to do business there.
Having Qatar virtual numbers does come with certain responsibilities, however. Qatar is a country with a strong religious background, and this creates an approach to business that may be different from Western countries. There is a strong emphasis on respect and authority, so using a call forwarding service that allows you to have Qatar phone numbers will require adhering to a business philosophy similar to their own, and maintaining an image that aligns with their values.
The positive business benefits of having your own Qatar phone numbers are endless. Qatar is becoming a large player on the world stage, and furthering this notion are the number of American universities that are opening satellite locations in Qatar.
Their tourism industry is based on sharing the story of their country with anybody who enters their borders. They have a beautiful philosophy of growth that utilizes their past and their culture to guide future innovation. Qatar phone numbers will continue to be beneficial in approaching years. The government is investing a great deal into business and tourism to make this country a destination for any endeavor. Who wouldn't want to be a part of this growth?
How a Call Forwarding Number Works
As a country that is among the wealthiest in the world, Qatar will be a desirable location for a business wanting added credibility, increased global presence, and strong international connections.
If a company in the US wants to join the pursuit of wealth and innovation alongside Qatar, they will want to get a Qatar phone number. This allows the company to dial out and receive calls from a Qatar phone number, giving them a virtual presence in the country. This helps to build trust and familiarity with business partners who are native to Qatar.
Global Call Forwarding makes the process incredibly simple and cost-effective, while also allowing their clients a certain level of customizable components (greetings, voicemails, call recording, simultaneous ringing, and more). There is 24/7 support for every single customer, so they can compete on the global business stage without having to worry about anything.
Having a presence in multiple countries gives the impression that your company is large, international, powerful, resourceful, and even local (if that is what you want). Sometimes people will only work with local companies, and having a number that shows a local area code to the business you are trying to work with will give them a sense of comfort to know they are working with a neighbor. The point is, you will have the option to appear as a local or international company to the businesses you are working with – whichever gives you the greatest chance for success.
Qatar phone numbers will enhance your credibility in places or situations that recognize the high status of a country like Qatar. An association with this country will tell the world that you hold strong values of respect and honor; you respect your history and allow it to guide the future of technology and innovation within your company; and that your business is strong enough to participate in commerce in one of the richest countries in the world. You accomplish all of this by simply having Qatar phone numbers purchased through Global Call Forwarding.