The United States and Australia have a long history of doing business with one another. Australia has the world's 12th largest economy with a GDP of approximately $1.553 trillion USD for last 2021, which is one of the many reasons that it is an attractive destination for U.S. companies looking to expand globally. Your business can benefit from Australian Toll Free Numbers.
Toll Free Forwarding Numbers for Business in Australia
With a low number of barriers to entry, a fairly familiar corporate and legal framework, advanced consumer and industrial sectors, and an easy to communicate with English-speaking business culture, Australia is an extremely vibrant and important pro-United States market for American goods as well as services, making it the ideal location to have business connections in. Toll free forwarding is the easiest and most cost-effective way to start this.
The Australia – U.S. Free Trade Agreement (AUSFTA) has significantly stimulated U.S. and Australian investment and trade since its inception in the year 2005. The World Bank has ranked Australia at number 14 out of 190 nations in "ease of doing business" for 2019. Australia has enjoyed decades of uninterrupted economic growth and this is anticipated to continue.
Australia welcomes foreign investment as a necessary contributor to the economic growth and productivity levels of the nation. The United States is Australia's largest foreign investor – with investments valued at approximately $860.3 billion U.S. dollars for 2015. An estimated 1,000 American companies operate in Australia across a wide array of sectors. United States direct investment in Australia is led by the finance, mining, manufacturing, and insurance sectors.
Since its inception on January 1, 2005, the AUSFTA has reduced investment limits, offered more significant intellectual property protections, and supported a larger amount of two-way investment. As a direct result of the AUSFTA, an excess of 99 percent of United States exports now enter Australia duty-free.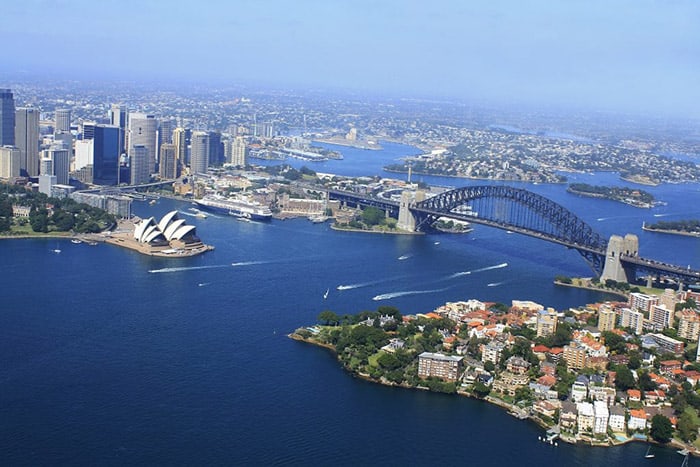 Australia has a stable legal system in place for dealing with litigation and arbitration. The nation is also the world leader in the creation and provision of tools and steps for dispute resolution. Australia also has a well-established financial market, and a large services sector, and is a world leader with regard to mineral and LNG extraction, as well as food production. The abundance of diverse resources in Australia makes it highly attractive for foreign investment.
Organizations looking to institute a global presence in order to expand the distribution of their products and / or services must engage in extensive research with regard to the economy of the target nation, business guidelines, legal requirements pertaining to business operations, advertising, cultural differences, and marketing. An easy way to begin marketing is to post an announcement on the company website explaining that the company will be expanding to the new nation. In the process, they will offer a local or toll free phone number that those within the target nation can use in order to call the company and get more information.