Dubai is a booming economic hub and it has experienced significant growth over the past decade. This has encouraged countless international entrepreneurs and enterprises to establish business there, taking advantage of the prospects the region holds. For those interested in expanding into UAE, Dubai toll free numbers are great for getting a foot in the door. These numbers enable international businesses to have a virtual presence in Dubai no matter where the business is located. Having a virtual presence in Dubai enables businesses to take advantage of Dubai's continuous growth.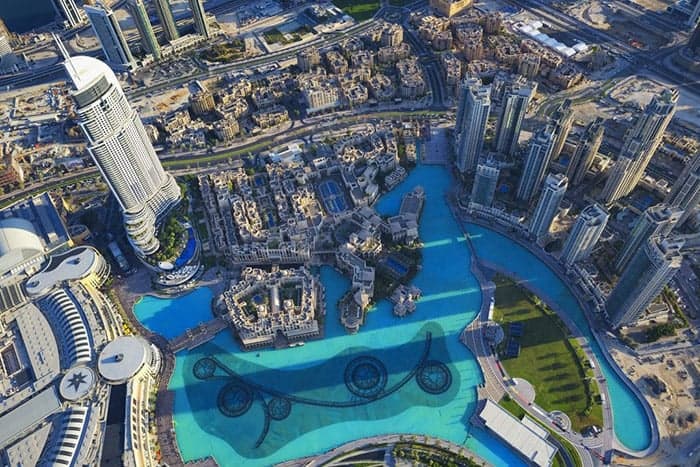 What Are Dubai Toll Free Numbers?
Toll free phone numbers for Dubai enable callers to dial the number, free of cost. If your business is located elsewhere, yet you need a legitimate business number to communicate with in Dubai, a toll free number is an excellent option. A toll free Dubai number looks like any other toll free number for the location. Therefore, those who call the number or see it on their caller ID's will recognize it as a Dubai number.
How do Dubai Toll Free Numbers Work?
When callers dial your Dubai toll free phone number, it will work like any other toll free number. It will have a specific prefix that designates its toll free status. However, it will be connected to a "destination number" which is the number you will receive calls on. This can be located anywhere in the world. A local ringback tone will play, adding a further level of local recognition. This succinctly ensures callers that your number is indeed located in the emirate with just a subtle detail of authenticity.
Dubai Toll Free Numbers for Your Business
There are numerous benefits of a Dubai toll free business number. Here are some of the finer points to consider.
A Dubai number allows your business to expand into Dubai easily with a point of contact.
A Dubai toll free phone number can be used in your marketing materials and on your website to demonstrate your presence there.
You can use your Dubai toll free number to test the prospects in the market.
Virtual numbers create a virtual presence in the UAE, avoiding the investments of a physical business.
How to Get Dubai Toll Free Numbers
If you would like to purchase a Dubai business number, the best way to do so is to head to Global Call Forwarding. Once there, you will notice several drop down menus at the front of the website. There, you will enter the specifics for the number you want to purchase. Choose UAE for the country, then toll free for the number type. Then, enter the number you want calls forwarded to. After that step, click on the link for "View Rates & Try For Free" to choose your plan and proceed to check out.
Dubai: The City of the Future
While many cities throughout the world may claim to be 'the city of the future,' the investments Dubai has made in its infrastructure give it a heads up when it comes to deploying next-generation services. From working with Elon Musk to test the effectiveness of hyperloop trains to being a world-class luxury travel destination, Dubai has positioned itself as an innovative location. For any businesses that want to take advantage of the many opportunities Dubai has to offer, Dubai toll free numbers allow organizations and individuals easy access into this thriving locale.
Economic Diversification in the UAE
As one of the most diversified economies in the world, The United Arab Emirates' (UAE's) GDP is no longer solely reliant on its oil and gas reserves. The government is facilitating diversification with new economic developments driven by IT, media, medical tourism, innovation, and real estate development. All of this goes hand-in-hand with world-class infrastructure development.
Having Dubai toll free numbers enables businesses to have a marketing tool that can be used throughout the emirate as the foreign investments continue to pour in. A toll free phone number presents a professional image for a business, instantly indicating an established presence. Toll free numbers are generally regarded as business numbers and they are an automatic signal that your company is firmly established.
Tourism in Dubai
With a population of only 2.6+ million people, Dubai welcomed more than 15 million visitors in 2016, and it has a target of reaching 20 million visitors per year by 2020. And to that end, it is investing heavily in the tourism sector, which makes having Dubai phone numbers a valuable asset as millions of visitors explore Dubai and the other emirates every year.
Toll Free Numbers and Dubai
Using Dubai toll free numbers, however, is only as good as the infrastructure delivering the service. A network supported by multiple tier-one carriers to make the connection for calls ensures customers can always connect. And in today's customer-centric environment, a dropped call can result in customer attrition. No business can afford such a failure in this highly competitive marketplace, no matter which industry you happen to be in.
In addition to the state of the art system Global Call Forwarding offers, we offer more than two decades of history, experience, and reliability.
Advantages of a Dubai Toll Free Number
Dubai toll free numbers offer convenience to your customers in Dubai. Additionally, in today's data-driven society, a toll free number can be used to deliver improved services to your customers. Using different toll free numbers, you can create marketing campaigns that will identify potential customers to up-sell to or to provide information on new promotions. To learn more, or to get a toll free number for Dubai, head to Global Call Forwarding today.